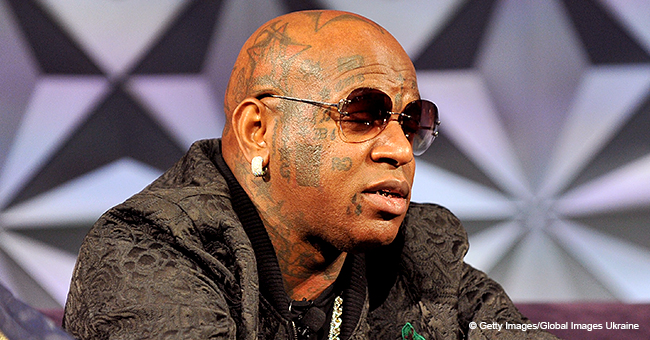 Birdman Reveals Why He's Finally Ready to Remove His Face Tattoos
Birdman intends to remove his face tattoos and the reason proves just how mature he's grown to be in the past couple of years.
The Cash Money CEO has been trying to make things right, beginning with his reconciliation with artists like Juvenile and Lil Wayne. Now, he wants to prove to everyone that he's matured as both an artist and a businessman by planning to remove his face tattoos.
This sign of growth and maturity was made known to all during an interview he had on "The Wendy Williams Show," which he attended with rapper Baby. He and Baby are about to release a joint-album called "Just Another Gangsta," which they are currently promoting.
Birdman's Tattoo Removal Plans
Birdman explained to Williams that he plans to take his facials off as he is not getting any younger.
"I didn't want to take the head [tattoos] off, but I wanted to take the facials off. I just felt like me being older, I would like to get it off."
Prior to his interview with Williams, he also sat down with Forbes to discuss the Cash Money empire. In this interview, he shared how his drive to further the progress of their company affected his desire to remove his face tattoos, as he was being stereotyped because of them.
"I just think at this point in my life, I don't need that. That stereotypes you. It takes away from the business and certain things."
Birdman may be working hard to further their business, he may also be working hard to pay some debts he's owed for years.
Money problems?
While Birdman plans to remove his tattoos to let people know he is ready to be a serious businessman, previous reports share that he is actually being hunted down by creditors after owing them thousands of dollars.
A company named Multimedia Innovations claims that the rapper actually owes them thousands from the work they've done on his former Miami mansion.
While they believe he owes them a total of $61,679.36, Birdman claims he's already paid for most of his bill and only owes them $19,899.56.
After refusing to pay for the amount, the company now placed the lien against the mansion by taking the alleged amount they haven't gotten before Birdman can get profits from the sale.
Please fill in your e-mail so we can share with you our top stories!