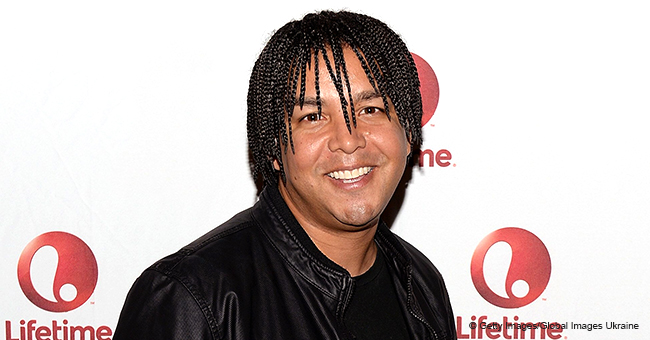 Michael Jackson's Nephew Seeks $777K to Produce Counter-Documentary after 'Leaving Neverland'
Michael Jackson's nephew Taj is seeking $777,000 to produce a counter-documentary for "Leaving Neverland." His goal is to "get the truth out there" and clear his uncle's name.
"I'm a fighter, especially when I know I'm right."
The 45-year-old son of Tito Jackson is determined to clear his uncle Michael's name and is about to venture into filmmaking just to counter "Leaving Neverland," which features alleged sexual abuse and child molestation victims Wade Robson and James Safechuck.
While the Jackson family has released numerous statements to prove the late singer's innocence, it hasn't been enough and people continue to talk about the allegations. That is why Taj believes he should be taking the front line in defending his uncle.
He now started a GoFundMe account to drop his Jackson docu-series, and he has raised $114,000 of his $777,000 goal so far. Taj believes it is up to him and the rest of his family to protect Michael's legacy, as "Leaving Neverland" director Dan Reed has never asked for their side of the story.
A first-hand witness?
Taj has been to the infamous Neverland numerous times, claiming he's taken part in 200 sleepovers, and never saw or even suspected any sexual misconduct. He also dismissed Robson, whom they knew since childhood, and Safechuck's allegations, claiming they are only interested in money.
To him, the tone of the documentary was infuriating, especially for someone who's experienced child molestation in the past.
"There should not have been 45 minutes of them gloating about Michael in Leaving Neverland. That's not how you feel when you're abused. There's no admiration."
Robson's false claims?
Taj reveals that Wade Robson actually idolized Michael as an artist and that he was an opportunistic go-getter. He said that he hasn't spoken to Robson in the past couple of years, and is 100% sure he would not want to face him. In fact, he also revealed that he got Robson and his family into Michael's private memorial back in 2009.
"I was the one that got him into Michael's 2009 memorial with his family. That's why I feel betrayed. I thanked him right after he testified in 2005. I told him not many people have come out publicly to support my uncle and it meant a lot that he did."
With the Jackson family staying silent about these child sexual abuse rumors in the past 20 years, they feel it is somewhat their fault that people are taking them in as facts. That is why now, he wants to fight back right away.
Please fill in your e-mail so we can share with you our top stories!