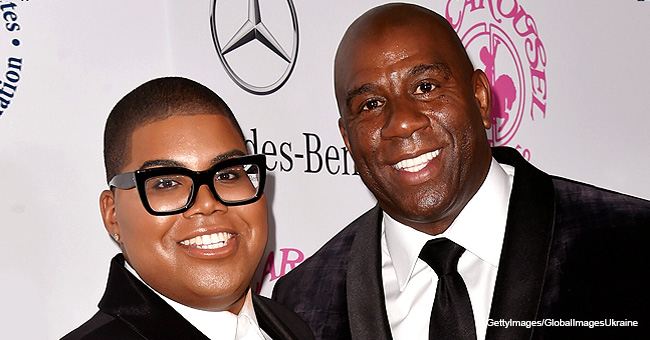 Magic Johnson's Reality Star Son Claims He Is 'Happy' in His Body, Believes Transition's Not Needed
26-year old EJ Johnson is not letting any of the critics have their way. The gay TV personality maintains his decision on not transitioning.
Famous for his glamorous and flashy looks, the "Rich Kids Of Beverly Hills" star has made public his perception on not having a surgical transformation.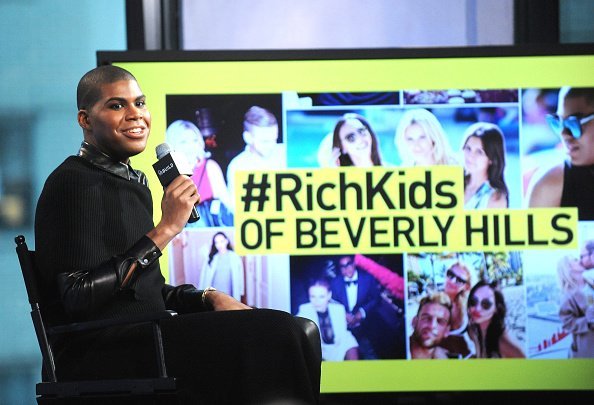 EJ Johnson discussing the new season of 'Rich Kids of Beverly Hills' | Photo: Getty Images
His appearance on the show "Just the Sip" created an avenue for the presenter to ask him some questions about his personal life. The show which is anchored by his friend, Justin Sylvester, allowed and influenced the free flow of information from EJ.
During the interview, Sylvester asked his friend how he deals with backlashes and insensitive comments from critics. He also pointed out the fact that the star's uncertainty has orchestrated some questions which he would like him to answer. According to Justin:
"Does EJ ever want to transition? Does he ever think about it? Was it a possibility? This one I so much, and I am so happy you're finally here to [expletive] set the records straight."
EJ in his poise replied:
" I like myself the way I am, I am very happy with myself, and I think that I always say that I think if you feel like you're not in the right body, then, by all means, get to where you want to be. I don't feel that I am in the wrong body; I feel like this is the body that I'm supposed to be in. I don't feel the need to transition; I am almost 100 percent that I won't."
Although the 26-year-old hit the limelight in 2014 after featuring on the "Rich Kids of Beverly Hills" show, he came out to declare his sexuality in 2013.
In the early stages of his teenage years, EJ told his father he was attracted to the same sex. EJ was born to the NBA Hall of Fame player, Magic Johnson, and Earlitha "Cookie" Kelly in 1992.
The reality TV star happens to be the only child his parents had together. While he has a stepbrother named, Andre, he also has an adopted sister, Elisa.
He stops at nothing to look all glammed up every day of the week. His interest in fashion earned him a feature in 2013 at the "Fashion Police" show where he judged outfits of famous faces, alongside Joan Rivers.
Whether or not he is transitioning, the star makes it a duty to support the LGBTQ community, either by words of commendation, or appearance at events.
In 2016, he praised Caitlyn Jenner for undergoing surgery. He confessed on his show "EJNYC" that he thought about the possibility of transforming, after Jenner's, but concluded there was no need to change.
People are beginning to receive enlightenment, and are declaring their support and tolerance for the LGBTQ community. The HRC Foundation held a yearly award ceremony in California to recognize the LGBTQ activists.
Please fill in your e-mail so we can share with you our top stories!