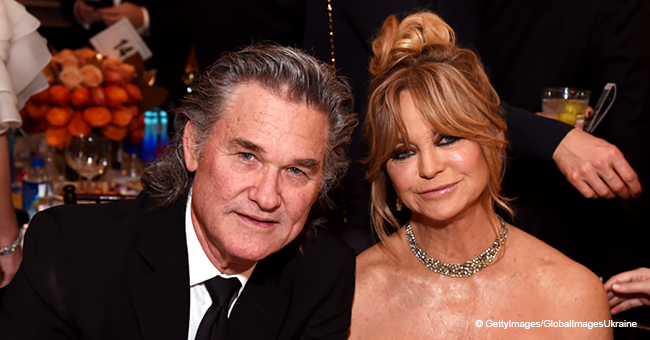 Kurt Russell Pointed out Kate Hudson's Changes in Behavior after First Daughter Rani Was Born

Kurt Russell is a very attentive grandfather to the newest addition to his family, Rani Rose. He quickly noticed that the little one's mother definitely handles her first daughter differently from her sons.
Russell, 67, was delighted to comment about his granddaughter Rani in an interview with PEOPLE the month after she was born. He and his wife Goldie Hawn's son, Oliver Hudson, attended a premiere together.
The event was for Russell's holiday film, "The Christmas Chronicles," which also stars Oliver. Yet Russell's anticipation was more for his granddaughter's first Christmas than anything else.
He said:
"She is the sixth grandchild, Kate's first daughter. Along with the other five now, it is obviously a fantastic addition, and it will be fun just to watch her little eyes looking at the lights on the Christmas tree and taking it all in for the first time."
Like her brother Oliver, Kate had two sons before having her first girl with new boyfriend Danny Fujikawa. She shares Bingham Hawn, seven, with Matt Bellamy and Ryder Russell, eleven, with Chris Robinson, her ex-husband.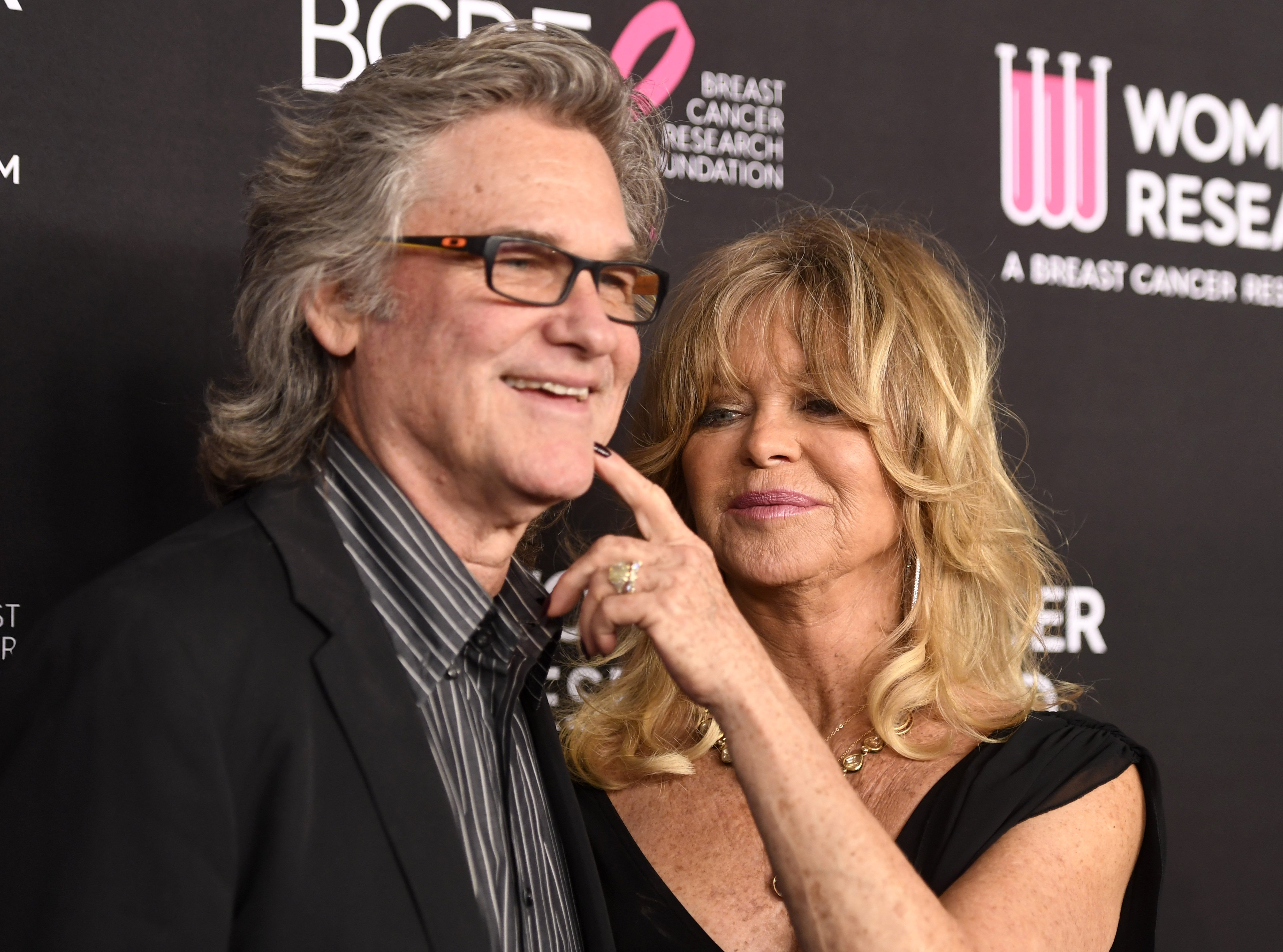 Kurt Russell and Goldie Hawn attend The Women's Cancer Research Fund's An Unforgettable Evening Benefit Gala at the Beverly Wilshire Four Seasons Hotel on February 28, 2019 in Beverly Hills, California
While Russell knew that little Rani, just six weeks old at the time, would not remember anything, he said the experience would "start setting the tone." He was also aware of how stepdaughter Kate treats her new daughter differently from the boys.
"She's a little different with the little girl, I think at this stage than I remember her being with her boys [at this age]."
He added that he was glad "glad [Kate] got [a daughter] and had an opportunity to have her" just as she had hoped for. Her brother Oliver also acknowledged that "it's a totally different ballgame, girls and boys are, for sure."
The actor has his own two boys, 11-year-old Wilder Brooks, and eight-year-old Bodhi Hawn, as well as daughter Rio Laura, five. He said that "it's just fun to have a whole different crew" with his new niece.
Kate and Oliver are both Hawn's children with her ex-husband Bill Hudson. Russell also has a son from his marriage to Season Hubley. Regardless, Russell seems to be just as close to his stepchildren as if they were his own.
The entire family seems to be very tight-knit and loving. Kate showed off her motherly skills just last month when she shared a sweet picture of her and Fujikawa showering Rani with affection.
The little one wore a blue knitted hat as she enjoyed all the love her parents were giving. Looking towards the camera, she gave the most adorable smile and her tiny eyes were lit up.
In the caption of the post, Kate wrote: "Love all around." As shown on her Instagram, she never misses a chance to share pictures and videos of the cute little bundle of joy.
The 39-year-old actress doesn't forget about her boys, of course. Towards the end of March, she shared a picture of Rani being held by her big brother Bingham.
The resemblance between the siblings was clear as day, and they both looked like their mother. Kate wrote "love is everything" between two heart emojis in the caption.
Both kids smiled in the picture, which featured Rani's tiny feet up in the air. Who would be able to resist this level of cuteness, one might wonder. We're happy for the couple's continuously growing family.
Please fill in your e-mail so we can share with you our top stories!