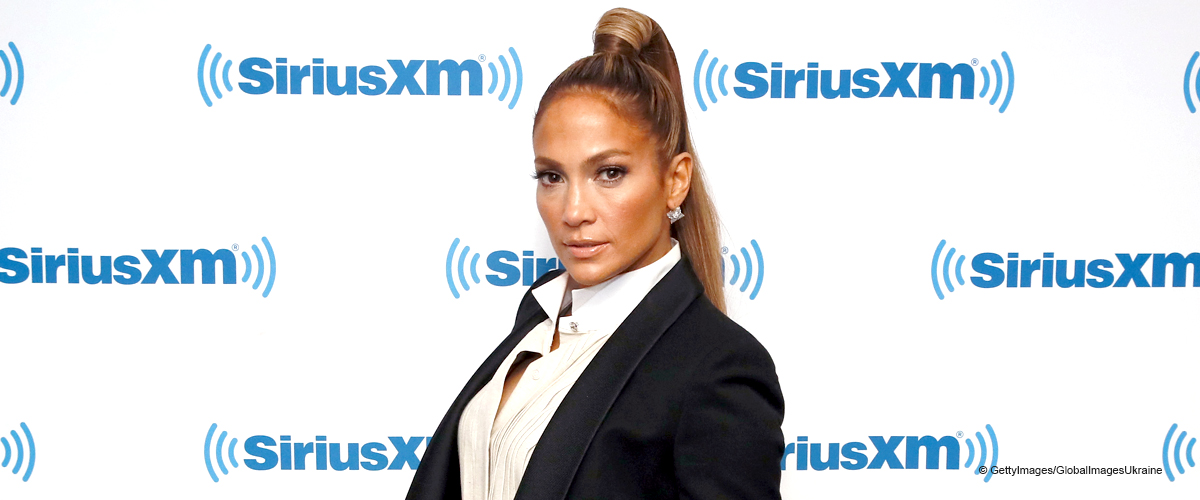 Jennifer Lopez Is a Dazzling Cowgirl, Flaunting Her Ample Cleavage in This Shimmering Outfit
Jenny from the block is back, and this time, she looks dazzling in a shimmering cowgirl outfit, that shows she is every inch a diva.
Jennifer Lopez is back, and she looks like she's come a long way from looking like the girl next door. Since March, the award-winning singer has teased her fans about anticipating the release of her single "Medicine" which features, French Montana.
For her last promotion of the song on social media, the "Dinero" singer shared a photo on Instagram, with background music excerpts from the new song.
The words "Thinking is your medicine," "I can be your medicine," "Yeah, give you a taste of what you give out," were sang by Lopez, and the words "1 Day" was written in bold letters across the photo.
While fans were excited by the new release, what got their attention more is the mother-of-two beautiful cowgirl outfit. The singer wore a white cowboy hat, a shimmering silver outfit with a deep plunge that revealed her cleavage, and draped a white fur across her shoulder.
"The Love Don't Cost A Thing" singer accessorized with big earrings and wore a white glove. The look made her look like a queen, and her followers think so too.
One follower commented, "Get ready because the queen is back." Others wrote "Can't wait to listen to it, you are my medicine Jen," "My Jen is back," and "Give it to us Queen."
Before this look, Lopez posted a picture wearing a fedora hat, a white ruffle outfit, big hoop earrings, and had her hands on a crystal ball. The singer captioned the photo with the reveal of "Medicine" early release.
The song is the second collaboration between the Bronx native and Montana. The duo collaborated in 2014 on two of A.K.A tracks "Same Girl" and "I Luh Ya Papi."
The single is Lopez first for the year, and it's in anticipation of her first concert tour in six years; the tour starts on June 7 and ends on July 26.
Music is not the only thing keeping the 49-year-old busy. The "I'm Into You Singer" is set to star in a movie "Hustle" alongside Cardi B, Lili Reicarbs., Keke Palmer, and Julia Stiles, among others.
The movie tells the story of a group of strippers who drug wealthy businessmen and make away with hundreds of Dollars belonging to them. To prepare for the role, the engaged singer went with her husband-to-be, Alex Rodriguez to strip clubs in New York City to carry out research.
Speaking on "Beats 1," Lopez said Rodriguez is very supportive of her playing the role of a showgirl and showed her a lot she didn't know about the world of exotic dancing.
The former NBA star also joined her on a strict no sugar-no carbs diet for fifteen days, to get her fit for the role; this is true love. "Medicine" is available on iTunes for purchase and download.
Please fill in your e-mail so we can share with you our top stories!