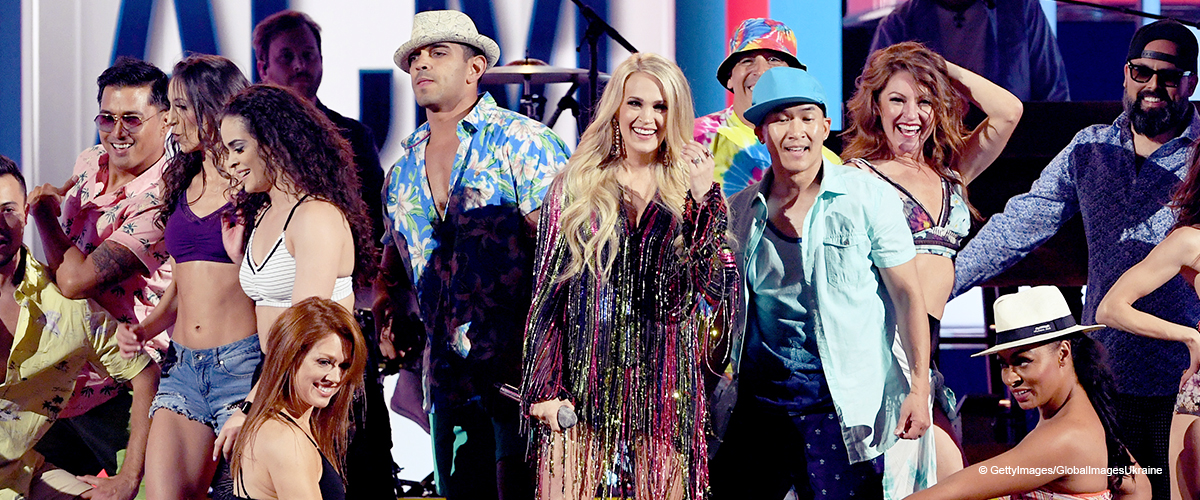 Carrie Underwood Rocks Stage with Powerful Performance for the First Time since 2nd Child's Birth

Carrie Underwood has finally returned to the stage after giving birth to her second son, Jacob, and blew everyone away at the 2019 Academy of Country Music Awards.
On Sunday, April 7, the mother-of-two, took to her official Twitter account to share a photo of herself on stage with the rest of her crew while the audience applauded.
But even before the show, the songstress posted a picture in which she was getting ready while pumping, something that she found quite funny.
BACK WITH A BANG
The "American Idol" winner started her energetic Vegas performance poolside, right before entering the Grand Garden Arena with an entourage following her.
Her husband, Mike Fisher, didn't miss the chance to get a kiss from Underwood during her entrance and watched her rock the socks out of the audience in her colorful mini dress.
THE NEW MEMBER OF THE FAMILY
As aforementioned, the couple welcomed their second child in January and celebrated the moment by taking several photos that were quickly shared with their fans and followers on Instagram.
Carrie Underwood has finally returned to the stage after giving birth to her second son, Jacob
Underwood wrote:
"Jacob Bryan Fisher entered the world in the wee hours of the morning on Monday. His mom, dad and big brother couldn't be happier for God to trust them with taking care of this little miracle! Our hearts are full, our eyes are tired and our lives are forever changed. Life is good…"
FINDING HERSELF AGAIN
However, despite being over the moon for having baby Jacob with them, the country star confessed that she has been having trouble getting back in shape following childbirth.
In a fairly recent Instagram post, the 36-year-old told her fans that "bouncing back" after having Jacob has bee- more difficult than when she had Isaiah, her oldest son.
Underwood claimed that she wants to feel like herself again, and not being able to run as fast or as far as she used to made her realize that her body still belongs to Jacob.
Please fill in your e-mail so we can share with you our top stories!