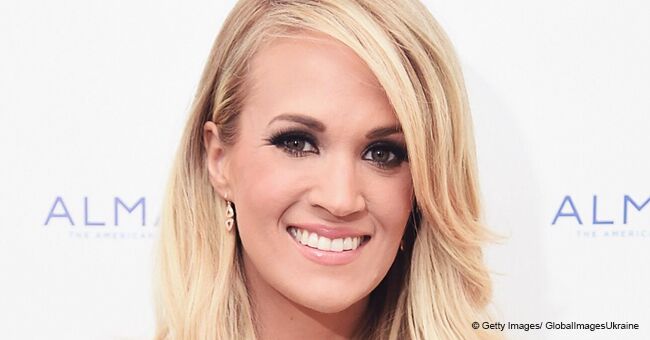 Carrie Underwood Wants to Feel like Herself Again; She's Trying to 'Bounce Back' after Childbirth
Country music singer Carrie Underwood opened up about the pressure to "bounce back" after giving birth to her second child.
In her recent Instagram post, Underwood, 36, revealed that the journey to accomplishing her "body after baby" has been difficult.
The award-winning singer and her husband Mike Fisher welcomed their second son, Jacob Bryan, on January 21.
"I'm going to be honest, 'bouncing back' after having Jacob has been much more difficult than after I had Isaiah and I've been pretty hard on myself lately," she started.
MORE DIFFICULT
The "Jesus, Take the Wheel" singer then elaborated how her fitness routines are more complex than before.
"I go into the gym and I can't run as fast or as far. I can't lift as much weight or do as many reps as I could a year ago. I just want to feel like myself again… for my body to feel the way that I know it can."
"As I was working out today, I realized that for the past 11(ish) months, my body has not belonged to me. It was a perfect home for Jacob. And even now it belongs to him every time he drinks his milk," she added.
A NEW PERSPECTIVE
However, Underwood discovered another viewpoint.
"As I prepare for red carpets and for life on tour, right now I make a promise to myself to start appreciating what my body CAN do and stop focusing on what it can't. I promise to stop analyzing every angle and every curve and every pound and every meal."
Underwood finished: "I'm going to keep staying the path because it is a journey and as long as I'm always working towards my goals, one day I'll reach them. I'm going to take it day by day, smile at the girl in the mirror, and work out because I love this body and all it has done and will continue to do!"
The award-winning singer and her husband Mike Fisher welcomed their second son, Jacob Bryan, on January 21. They have a three-year-old son, Isaiah Michael.
JEALOUS BROTHER
Underwood earlier opened up about how Isaiah feels about having a baby brother. She said that Isaiah had jealous thoughts about his then brother-to-be.
"[Isaiah] told me recently that when the new baby comes that Daddy could have that baby and then he could be mine," she shared.
Underwood, who is currently preparing for a sold-out U.S and Canadian tour, has listed her former mansion in Brentwood, Tennessee recently.
Please fill in your e-mail so we can share with you our top stories!