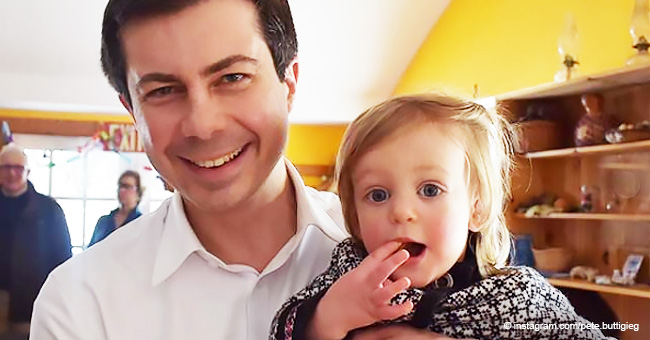 Gay Presidential Candidate Who 'Moved Closer to God' after Marrying Husband Addresses Mike Pence
Gay and married presidential candidate, Pete Buttigieg, said that a problem with who he is, is a problem with his creator, directing it to Mike Pence, who has discriminated the LGBT community.
During his speech at the LGBTQ Victory Fund event last Sunday, Pete Buttigieg shared his experience accepting his sexuality.
"It's hard to face the truth that there were times in my life when, if you had shown me exactly what it was inside me that made me gay, I would have cut it out with a knife," said South Bend, Indiana's Mayor.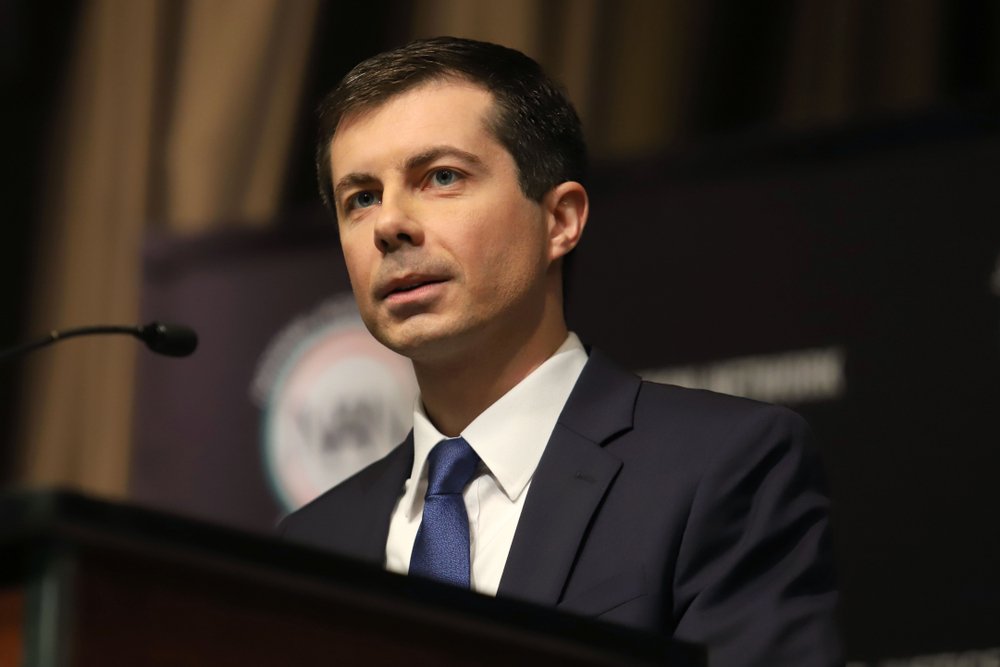 Democratic presidential candidate Pete Buttigieg speaks during the National Action Network Convention on April 4, 2019 | Source: Shutterstock
Buttigieg spoke before his supporters, admitting that being gay was something he did not deem acceptable. It was something he did not want in him; something he wanted to cut out.
"If you had offered me a pill to make me straight, I would've swallowed it before you had time to give me a sip of water. It's a hard thing to think about now. If you had shown me exactly what it was that made me gay, I would have cut it out with a knife."
But all that changed when he met his husband, Chasten, whom he gives credit to for making him the person he is today -- a better person with a better relationship with God. He continued to talk about the message that gay people get that something is wrong with them "is a message that puts you at war not only with yourself but with your maker."
"That's the thing that I wish the Mike Pences of the world would understand," he said, referring to the vice president.
"That if you have a problem with who I am, your problem is not with me. Your quarrel, sir, is with my creator," he continued.
Buttigieg, a Democratic presidential candidate, has incorporated faith and sexuality in his speeches and further used his same-sex marriage as a factor to his blooming relationship with God. He is open about questioning President Donald Trump's faith amid his behavior.
"I can't believe that somebody was caught writing hush money checks to adult film actresses is somebody they should be lifting up as the kind of person they want to be leading this nation," he said.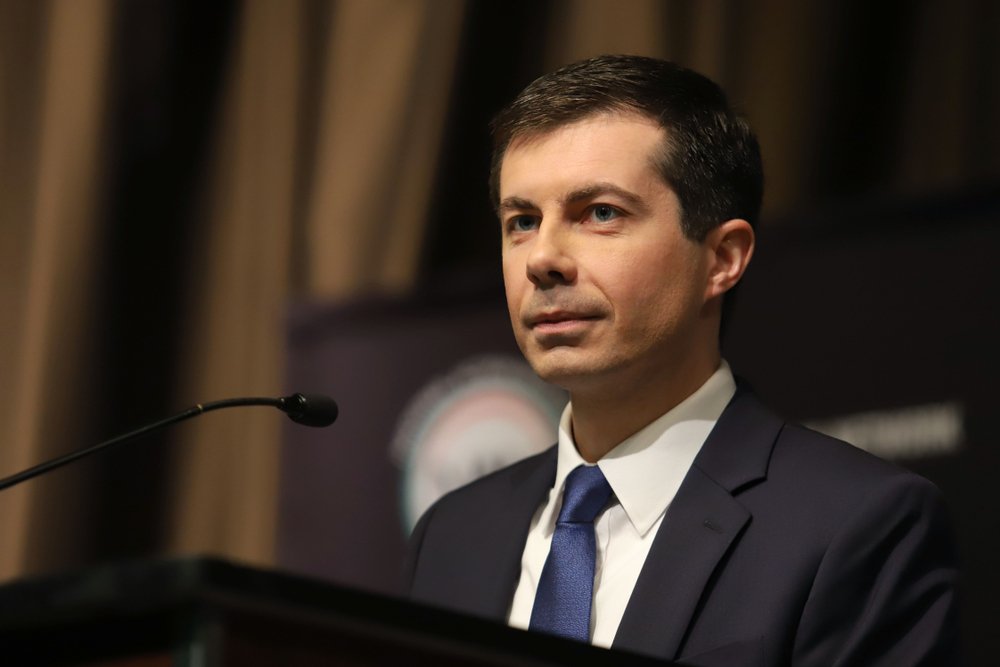 Democratic presidential candidate Pete Buttigieg speaks during the National Action Network Convention on April 4, 2019 | Source: Shutterstock
His way of expressing himself and relating to God has caught the attention of Americans who have found authenticity in him, thus wanting to support him in the upcoming presidential election.
"He talked about God in a room that's probably full of atheists. That's what I am," says Jack Jacobson, a supporter and openly gay member of D.C. State Board of Education.
"He does it unabashedly and in a way that doesn't come across as threatening, dismissive or negative."
Another supporter, Heather Trout, 43, shared her sentiments on Buttigieg's faith-related campaigns with USA Today:
"I'm really very excited about hearing a voice from the Christian left."
"I think that's a voice not used in the Democratic Party for too long," she added.
Buttigieg's spouse also addressed the situation and attention surrounding the mayor. He said that his marriage was "the adventure of a lifetime."
"Never underestimate what can happen when you agree to go on a date with a cute guy from South Bend, Indiana," he said.
The Indiana mayor has not made clear on whether he is running for presidency in the upcoming elections or not, yet speculations point to his party wanting him to be their best bet. Hopefully, Pence won't see any problem with this.
Vice President Pence has had many instances where he showed discrimination against the LGBT community. His earliest public statement took place in his 2000 congressional campaign where he said:
"Congress should oppose any effort to put gay and lesbian relationships on an equal legal status with heterosexual marriage."
Throughout the next years, he has shown discriminations through political actions such as voting against the "Don't Ask, Don't Tell" repeal, allowing the LGBT community to serve their country through the military, voting against the Employment Non-Discrimination Act, and supporting the HJR-3 which is a bill adding an amendment banning same sex-marriage to Indiana's Constitution.
His discrimination has become something he is known of and called out for. Even celebrities, such as Lady Gaga called him "the worst representation of what it means to be a Christian."
Please fill in your e-mail so we can share with you our top stories!