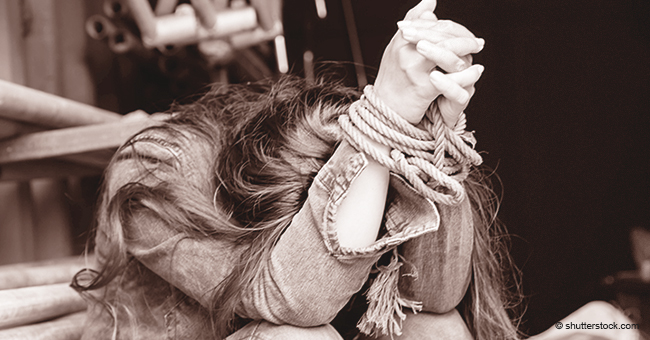 Found: 56-Year-Old California Woman Kidnapped during Her Vacation for a $500,000 Ransom
Almost a week after being kidnapped for ransom, the American tourist and her tour guide got rescued while their captors remain at large.
On Sunday morning the Government of Uganda confirmed that 56-year-old Kimberly Endicott from Costa Mesa in California and her tour guide, Jean-Paul Mirenge Remezo are in "good health" after being freed.
With the help of security forces, Kimberly and Jean-Paul were found in the vicinity of Ishasha, which falls on the Ugandan border with the Democratic Republic of Congo.
According to a later police update, the pair "are in good health" and "in the safe hands" of security officials while being interviewed.
They got captured on April 2 while out on an evening game drive through Queen Elizabeth National Park in south-west Uganda when a group of armed men jumped onto the vehicle.
The two other tourists, an elderly couple, managed to escape, but the armed group kidnapped Kimberly and Jean-Paul. Soon after that, a ransom demand for $500,000 got made for their release.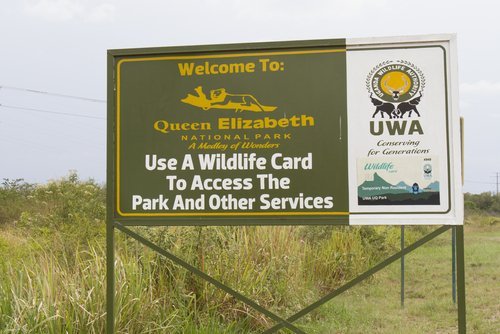 Billboard with welcome message to Queen Elizabeth National Park, Uganda, Africa. | Source: Shutterstock.
Authorities have not provided any details regarding the actual rescue operation or how it got carried out and only said that security forces freed them in Congo, although the kidnappers got away.
With so little information available, confusion around the ransom arose. During a news conference in Kampala on Monday Fred Enanga, a Ugandan police spokesman denied that they paid the demanded amount, "I have indicated to you that we don't do ransom," he said.
Meanwhile, a source told the New York Times that the safari company, Wild Frontiers, paid the money.
The amount paid did not get specified, and neither did the source's name, as the person had no authorization to give out such information and asked to remain anonymous. According to Ugandan police, Kimberly Endicott is set to be turned over to the US Embassy on Monday.
On the third day after being kidnapped, Kimberly's friend, Pam Lopez said that it's always been her aesthetician friend's dream to go on an African safari and see gorillas.
"I know she was planning this trip for a while because it's something that she's always wanted to do," Pam said. "This was always a big trip she wanted to take."
Pam met Kimberly through her work as an aesthetician, and they soon became friends. Kimberly runs her own skin care business in Costa Mesa where customer reviews on her website refer to the talented and professional Kimberly as a "wonderful and caring person."
After reading a story like this, one's thoughts might drift to what you would do if you were the one being kidnapped.
While it might feel irrelevant or be uncomfortable to talk about, there are some tips on how to best get out of certain situations, and knowing them might mean the difference between life and death one day.
Please fill in your e-mail so we can share with you our top stories!