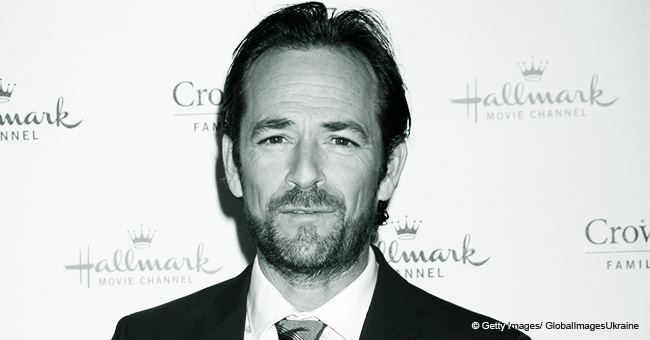 Luke Perry's Son 'Jungle Boy' Returns to Wrestling for the First Time since His Father's Death
Jack Perry, Luke Perry's son, also known as "Jungle Boy" in the world of wrestling entertainment, has finally returned to the ring a month after his father's death.
Sporting his trademark mane of long curls and loin cloth-like shorts, the 21-year-old brought his alter ego to life once again and wrestled at the White Eagle Hall, in New Jersey.
But despite returning to the ring, Jack is still mourning the loss of his father, who passed away after suffering a stroke on March 4, at the age of 52.
FIGHTING THROUGH THE GRIEF
Jack let his fans and followers on Instagram know that he was back by sharing a video with highlights of the match, which he won, and thanked everyone for their love and support.
In the short message, Jack admitted that he will probably never be ready to compete at the same level that he used to, but returned to the ring despite the pain that he still feels.
A SISTER'S LOVE
Luckily, the 21-year-old counts with the support of his family, especially his sister's, Sophie Perry, who couldn't help but leave a sweet comment on Jack's post.
Sophie said:
"You're my favorite person. I love you and am so proud."
The very next day after Perry's untimely death, Bar Wrestling, the organization Jack fights for, issued a statement announcing that he would no longer compete in an upcoming event, which took place on March 13.
Jack admitted that he will probably never be ready to compete at the same level that he used to
REMEMBERING HER FATHER
Sophie also had to rush back from a trip to Malawi upon learning that the "Beverly Hills, 90210" star had fallen ill. The 18-year-old has already returned to Africa, having posted a photo of herself with her father.
In the Instagram snap, Sophie is seen holding a puppy inside a car with Luke behind the wheel, and they both look very relaxed and happy. As a caption, Sophie wrote, "Miss him a little extra today."
Please fill in your e-mail so we can share with you our top stories!