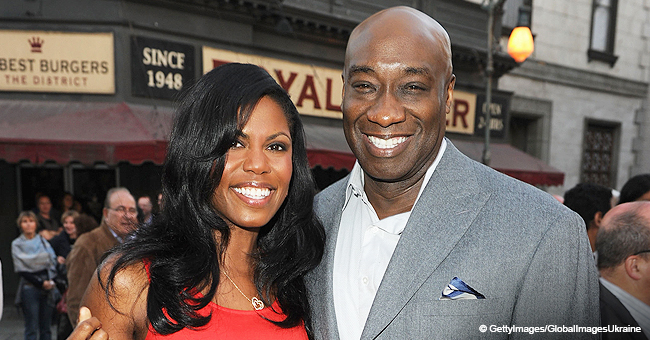 Remember Michael Clarke Duncan? Family, Friends Allegedly Say He Was 'Manipulated' before His Death

Michael Clarke Duncan may have passed away, but the controversy between his family and his girlfriend continues to linger. Family and friends of the actor believe she manipulated him in his last days for her fame and financial gains.
Family and friends of Duncan Clarke are still bitter about his death and what they feel is an utter manipulation of their loved one by his girlfriend, Omarosa Manigault Newman. Omarosa is always associated with one controversy to another. She was formerly a White House adviser before her disgraceful exit from the post.
She has since written about her time in the White House and the dysfunctionality of the seat of power. Her latest controversy involves her revelations about the last moments of her ex, Michael Clarke Duncan's passing, and her revelations brought forth more bad blood between her and family members of the late actor.
In her reveal contained in a book, she talked about how the actor lost consciousness and how she tried her best to make him conscious before the arrival of paramedics, also stating that he regained consciousness at various moments in the weeks following his heart attack. Family and friends, however, rubbished her statements, saying she was one-sided in her revelation and didn't seek any permission from Judy Duncan, the late actor's sister before going ahead to write the book.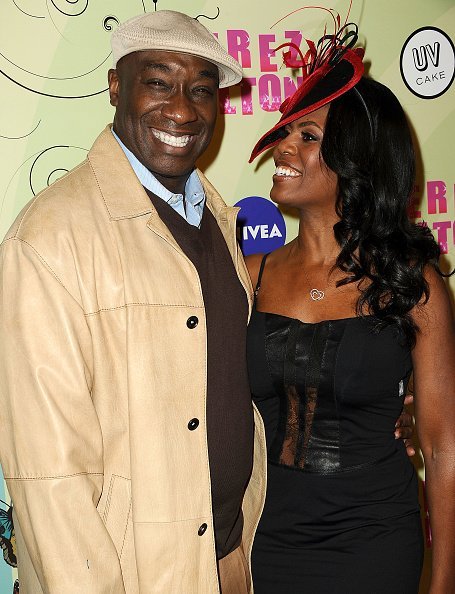 Actor Michael Clarke Duncan and Omarosa Manigault-Stallworth attend Perez Hilton's Mad Hatter tea party birthday celebration on March 24, 2012 in Los Angeles, California | Photo: Getty Images
It can be recalled that both parties have remained in heated exchanges since Michael's passing with his family believing Omarosa was only after his money and manipulated him into rewriting his will so that everything will go to her.
According to them, she didn't allow anyone she felt was a threat to her ambitions visit him while he was in the hospital, only letting a few people see him. Even his best friend, Andrea Weltman was not able to see him, as Omarosa told him the actor was getting better.
She also lied that they were engaged, and showed a picture of her ring, though she flaunted a different ring on the day of his funeral; they believe Michael would never have wanted to marry her as he had many female girlfriends and had not made up his mind on settling down. She only talked about the late actor's will and money during his last days, even while he was on life support.
The most shocking aspect to them is the rewriting of the will to favor Omarosa.
The new will is so suspicious to the extent that personal effects which some members of the family would have wanted and everything else went to her, something they see as pure manipulation. Michael could barely speak clearly the last time they talked to him and thus could not have written such a will.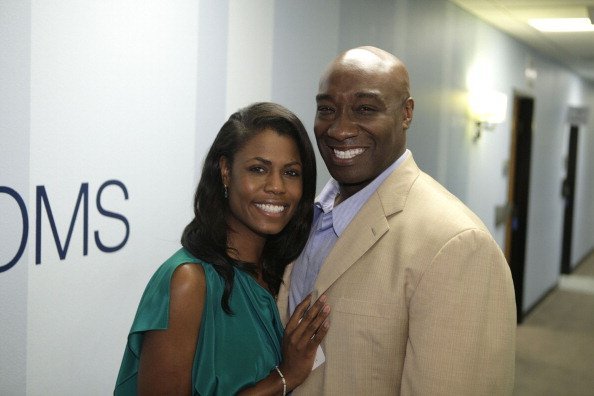 Omarosa Manigault-Stallworth and actor Michael Clarke Duncan on February 20, 2012 | Photo: Getty Images
Another grouse, the family, have with Omarosa is that she planned the funeral all on her own so that she would be the center of attraction, without any regards to any of them. Omarosa responded to the allegations by saying that Michael Clarke's family members were only bitter because they kept asking for money from him, but the Judy Duncan fired back by saying she only asked for money for their mother's upkeep and nothing else.
Omarosa is also in a heated battle with La Toya Johnson over the latter's comments that she caused the death of her ex. She says she has served Johnson with a lawsuit, though her (Johnson's) representatives deny knowledge of such.
Many have berated Omarosa for her actions after Michael's death, calling her an opportunist. It is left to be seen how all these squabbles will end.
Please fill in your e-mail so we can share with you our top stories!