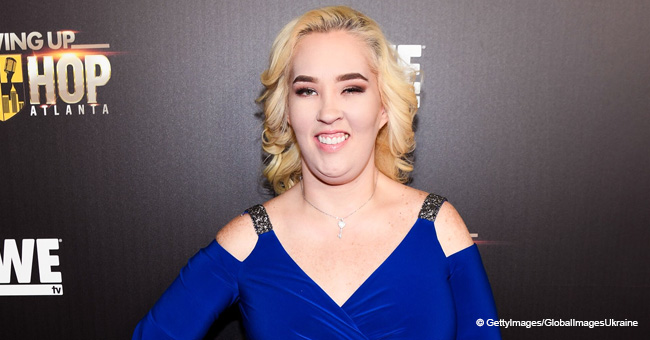 Mama June to Reportedly Make a Workout Video as Her 'Dramatic Slimming down' Can Motivate Others

Popular TV reality star Mama June wants to make a workout video which is aimed at motivating women to follow her example and shed excess weight just like her.
June Shannon, popularly known as "Mama June" is a reality television star from the shows "Here Comes The Honey Boo Boo" and "Mama June: From Not To Hot" on "WeTv."
Mama June proved that living with excessive weight is a choice, and anyone can shed the extra pounds and be healthy if they choose to. The reality star chose to, but in her case, she underwent a series of surgeries to get rid of the unwanted fat.
The surgeries resulted in her losing 300 from 460 pounds, and it got filmed on her "From Not To Hot" show, which chronicles her journey to the fit family.
Mama June first underwent gastric surgery to kick start the process, and subsequent episodes show her undergo a fat freezing procedure, aimed at reducing the fat in her neck. The TV star's neck was referred to by her children as "Turkey neck," which prompted her decision to trim it down.
The mother-of-four also had a cool sculpting procedure aimed at removing adipose tissues. At the end of the surgeries, she became a size four, who can now wear anything she wants, including jeans.
The 39-year-old felt so inspired by her journey that she is sharing tips on how to stay fit and exercising often. The reality star is not stopping there; according to "Hollywood Life," she wants to make a video detailing her workout routines.
The video will serve as a motivational tool for women to shed unwanted weight by making extreme lifestyle changes that will be beneficial to them in the long run.
However, as inspiring as Mama June's story is, not everyone believes she did it with the best of intentions. Anna "Chickadee" Cardwell, the daughter of the "WeTv" star, told "E!" that she believes her mother chose to lose weight to gain more fame and money, as the grandmother-of-two could have trimmed down a long time ago.
This contradicts her earlier statement to "US Weekly." The 23-year-old told the news outlet that her mother is more confident than before as the weight loss did a lot for her self-esteem, and she is happy for her.
"It was not an easy road to go through; I promise you."
She said, but in the end, it seems to be worth it.
Please fill in your e-mail so we can share with you our top stories!