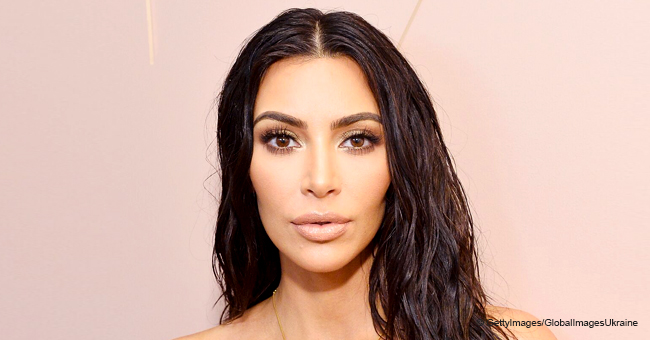 Kim Kardashian Shares How Her Kids Pranked Kanye by Telling Him She Died
Kim Kardashian pulled off the worst prank on her husband on April Fool's Day. The reality star let her children pull off a scary but impressive prank on their dad which rendered him upset, and it is totally understandable. Poor Kanye!
The power couple's children, North, and Saint West came up with an absolutely sinister idea to fool their dad. Kim was worried about her kids not getting along but it looks like they are already partners in crime.
Kim's daughter North let her brother Saint be a part an April Fool's prank. Kim said it was "ridiculous" but the kids convinced her to be a part of it anyways.
The plan was to fake Kim's death to scare their dad. Pretty sinister, but hilarious at the same time, don't you think?
"She took ketchup into my bathroom, and she begged me to let her spread it on me and on the bathroom as if it was like a bad scary movie. Then she asked me to lie down. I thought she was just playing, maybe that she was going to say I was hurt. No."
Continuing with the story, the reality star revealed how North taught Saint to "fake-cry" by showing him how to do it.
"She taught Saint how to fake-cry—she showed him how to do it!—and then she told him to scream 'Mommy's dead!' Kanye ran upstairs and he was like, 'Kids, this is not funny. This is not a good prank," she said. "I completely understand and I agree. But it did make me a little impressed that they planned something together, and they were getting along and having fun as a team."
While the prank was commendable, given that a couple of kids under 5 years of age pulled it off, Kanye didn't exactly enjoy being the victim of it.
The couple's lives are far more interesting with all their kids around. They are set to welcome their fourth child through a surrogate.
Please fill in your e-mail so we can share with you our top stories!