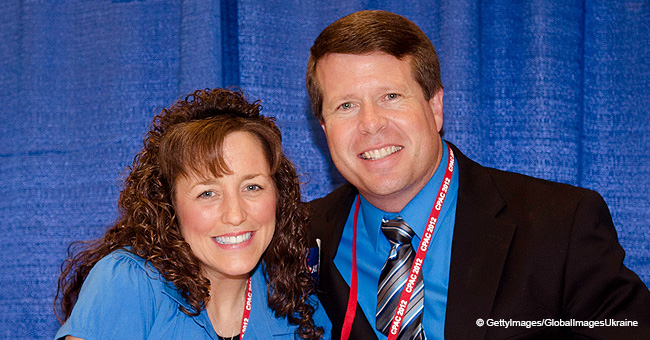 Jim Bob and Michelle Duggar Recommend Fans an Anti-Abortion Movie, Causing Debates Online
The "Counting On" stars have always seemed to be in the news, whether it's for sharing their family life pattern, or dishing out advice. This time, Michelle Duggar is in the news for recommending an anti-abortion movie for her fans on Instagram.
Recently, Jim Bob and Michelle Duggar updated their Instagram handle with an upload that described their thoughts on abortion after watching the film, "Unplanned," that was not all, the couple urged their fans to go see the same movie.
As described by the couple, the movie is against abortion and centers on the medical field. The story deals with a young woman who is keen on planned parenthood, but immediately she is requested to take abortion, she turns against it. The film tells the onetime reality of Andy Johnson, who also has a memoir called "Unplanned."
The Duggars' post Orchestrated an argument among fans online. While some thought the movie was commendable, other fans criticized the family for supporting depopulation, and murder. Irrespective of what some fans might think, the Duggars' seem to have their back. John David and Abbie supported the couple's advice. They posted a caption which read:
" We watched this movie over the weekend, and it was one of the most impacting movies we have ever seen, no matter which side of the fence you are on, we encourage you to go see this!"
This post also received a plethora of comments; few fans thought that birth control pills were better than abortions, while a sizeable number of fans agreed with John and Abbie, some fans even expressed how emotional it was for them to watch the movie.
Another family member gave her perception on the subject of controversy after seeing the film. Jill Duggar, seemed to be on the fence, she stated that she had no problem with women who had undergone abortions, but that if a woman is faced with the options of abortion, and keeping the pregnancy, she should endeavor to choose life.
The A-list movie was not only recommended by the Duggars', other notable individuals like the vice president, Mike Pence, Patricia Heaton, and Mike Huckabee also projected the movie to their fans.
The Duggars' always manifest their formidable bond by being supportive of one another, asides from giving similar responses to the prevalent issue. They seem to have each other back still.
Josiah and Lauren claimed their love from family and friends kept them going after they suffered a miscarriage. They said the prayers and stories shared from fans who had experienced similar circumstances paved the way for them to heal up quickly.
It is certain that their experience as a family has helped to inform their ideas on abortion, whether they are for or against it, losing a pregnancy accidentally is not something the Duggars' welcome.
Please fill in your e-mail so we can share with you our top stories!