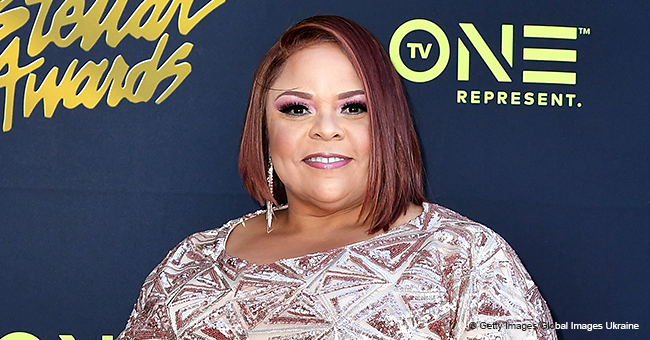 'I Just Want to Be Healthier,' Tamela Mann Embarks on Weight Loss & Healthy Lifestyle Journey
Gospel Singer Tamela Munn is taking her weight loss journey to the next level by being the newest ambassador for WW, the new "Weight Watchers."
The 52-year-old singer reveals that she has decided to become the face of the new and improved WW platform, and it was an absolute no brainer for her.
"I decide that this is the help that I needed, because I couldn't do it my own."
She has decided to embark on a more intensive weight loss journey was thanks to her desire to inspire her husband and children, and of course, other women who struggle with weight loss in the same way she does and how she can be of service to them.
"I prayed about it for a minute to make sure that I wanted to make this step. Looking over my life and just thinking about everything, I was like, man, it would be great to be an encouragement to somebody else and not just to help myself get over this journey I've been struggling with my whole life, because I've lost weight and gained weight, and lost weight. I'm really excited about the lifestyle change and to be able to have people that you can connect with and who can coach you."
Her weight loss through the years
Tamela and her husband David have been on a weight loss journey for years. In 2007, David was diagnosed with type 2 diabetes, and Tamela decided it was finally time they changed their lifestyles to take better care of their health.
At first, they began with small steps: ordering a salad instead of fries, grilled instead of fried, but they didn't stop there.
"Once he decided what he was going to do, he started changing his own diet. For African American families, a lot of the time when we sit down to dinner, we can have two or three starches in one mea. You can still have some, but you don't have to have as many."
Over the past years, Tamela has lossed more than 200 pounds, but her weight loss journey might as well just be beginning now that she's WW's new face.
Please fill in your e-mail so we can share with you our top stories!