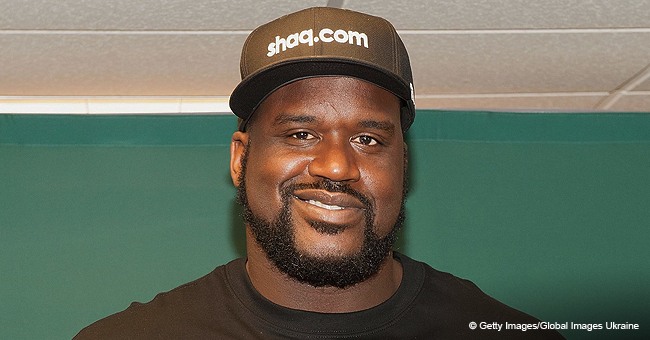 Shaquille O'Neal Makes Dreams Come True as He Facetimes Fan with Late-Stage Cancer

NBA legend Shaquille O'Neal made a stage IV cancer patient's dream can true when he FaceTimed her in response to her daughter's tweeted appeal.
Shaquille O'Neal showed the world he's got star quality to spare when he reached out to make a cancer patient's dream come true.
The woman, who has stage IV cancer, had one item on her bucket list: Meeting basketball superstar Shaquille O'Neal.
"Hey everybody. My momma has stage four brain, lung and breast cancer and on her bucket list she wants to meet @SHAQ."
AN APPEAL TO SHAQUILLE O'NEAL
On April 4, 2019, Jessie from Texas launched an appeal through Twitter on behalf of her mother who is battling stage IV brain, lung and breast cancer and whose dream is meeting Shaquille O'Neal:
"She loves him and he's all she talks about. Help her get to meet him. Please, share share share."
People got on board with her quest, and within days, her tweet was shared 62,000 times and reached the basketball superstar.
SHAQUILLE O'NEAL REACHED OUT
On Monday, April 8, the Texas woman was astounded to receive a video call from the NBA legend himself, who asked to speak to her mother.
O'Neal knows first hand the heartbreak of dealing with a loved one's illness, and wanting to do anything to make them smile.
The two got chatting happily, and when the call started freezing up, Shaq called her right back. O'Neal is making plans to meet up with the lady, and continue the conversation in person.
NBA STAR IS NOW "UNCLE SHAQ"
Jessie thanked the sports legend for his sweet response and making her mother's dream come true, and especially all the Tweeter users who spread the word and reached O'Neal:
"My phone started freezing but Shaq is now (per his request) our uncle Shaq. I'm so grateful he called her again and talked longer. I hate they had to meet under these circumstances but I'm still happy she got to talk to him."
TWITTER LOVED SHAQ O'NEAL'S GESTURE
Twitter was flooded with comments, all approving of O'Neal's kind gesture, and wishing Jessie's mom a speedy recovery.
Some of the comments were particularly touching, since they contained the reader's personal experience with cancer, and loss.
O'Neal knows first hand the heartbreak of dealing with a loved one's illness, and wanting to do anything to make them smile.
O'Neal, whose son has recently had a serious health problem, has become more active and concerned with health issues.
SHAQUILLE O'NEAL ADVOCATES FOR HEART DISEASE
Since his young son Shareef was operated on to correct a heart problem that menaced his life, basketball legend Shaquille O'Neal is using his fame and influence to raise awareness in the Black community with regards to cardiac disease.
O'Neal became aware of the issue of undiagnosed heart disease when his 18-year-.old son had to undergo open heart surgery.
He has launched a project "Shaquille Gets Real about Heart Failure" focused on educating African American families about the importance of prevention, and the early detection of heart conditions.
According to statistics, African-Americans are twenty times more likely to develop heart failure before the age of 50. than other ethnic groups.
Please fill in your e-mail so we can share with you our top stories!