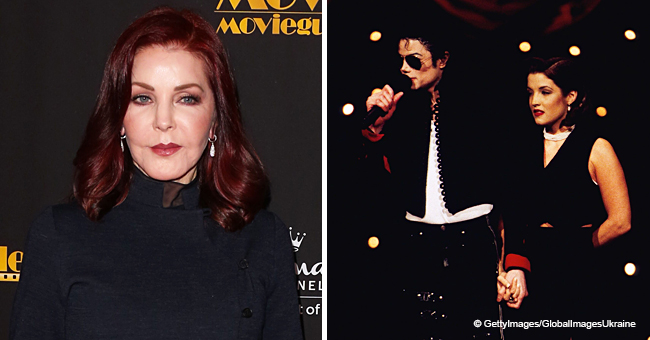 Here's Why Priscilla Presley Was Probably against Her Daughter's Marriage to Michael Jackson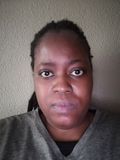 Lisa Marie Presley married Michael Jackson in the 90s but their marriage only lasted for two years. Elvis Presley's daughter never told her mother about her planned marriage.
Her mother found out on the news and later shared on "The Oprah Winfrey Show" that she never approved.
Lisa Marie Presley and Michael Jackson got married in 1994 and their marriage ended in divorce in 1996. However, some people never approved of their union and felt it was heading for disaster.
One of the people who didn't agree with the marriage was Lisa's mother, Priscilla Presley. She openly revealed that she didn't approve and even appeared on "The Oprah Winfrey Show" in a two-part interview in 2005 to discuss it.
Priscilla told Winfrey, while her daughter sat next to her, that she had been "concerned and suspicious" when the two hooked up. The actress shared that Jackson called her out of the blue one day and asked to meet with her and her daughter.
According to Priscilla, she told him she wasn't comfortable bringing her daughter along because Lisa was only 16 at the time and at school. Despite her efforts to keep them apart, Jackson managed to contact Lisa and they started seeing each other.
On a news program that aired after the couple's divorce, journalist Bonnie Robinson said Priscilla "thought the marriage was ridiculous from the start." In an interview "American Journal," David Stanley, Elvis' stepbrother, said he thought marrying Jackson was Lisa's way of showing her mother that she could do what she wanted.
Stanley shared that Priscilla was used to being the one in the spotlight and was jealous when her daughter started getting all the attention for marrying the pop star.
Flo Anthony, a celebrity columnist stated that Lisa's mother criticized the pop singer for everything. Anthony said Priscilla was critical of Jackson's looks and style.
According to the columnist, she constantly nagged her daughter in the effort to convince her to get a divorce. She just didn't trust the famous musician.
Priscilla told Winfrey during the interview that she believed Jackson had ulterior motives for marrying her daughter: She noted, "There's something very calculating and manipulative in the way [Jackson] does things."
Lisa's mother admitted that she saw similarities between her daughter's marriage and her own to Elvis. She also feared that the King of Pop had married her daughter only because she was a Presley.
The late actress, Elizabeth Taylor, had no problem finding men who were willing to marry her. She was married 8 times to 7 different men!
However, her true love was British actor Michael Wilding whom she met in 1948. They eventually got married in 1952 in London but they divorced in 1957 and remained friends.
Please fill in your e-mail so we can share with you our top stories!