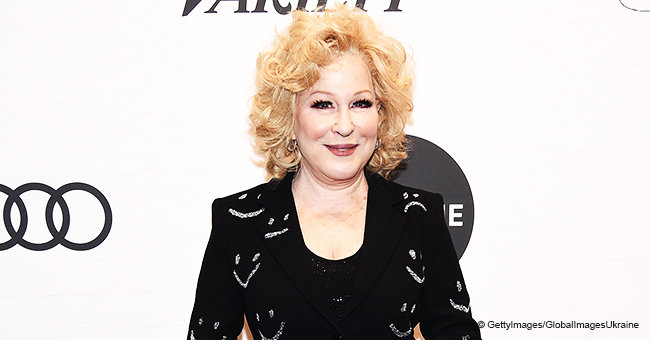 Bette Midler and Her Gorgeous Lookalike Daughter Steal the Spotlight at Marc Jacobs' Wedding

Love is in the air for the 55-year-old stylist, and fashion designer, Marc Jacobs who exchanged vows with his longtime lover, Charly DeFrancesco. Popular Bette Midler graced the event with her daughter who shares a striking resemblance with her.
Extravagance has always been a watchword for the reputable designer, Marc Jacob. Whether he's organizing a runway show, or party, even in the details of his designs, he seems to produce excellent results at the end of the day.
Therefore, it did not come as a shock when he celebrated his wedding ceremony at the magnificent Landmark Seagram Building, with over hundreds of celebrity guest in attendance.
73-year old actress, Bette Midler, and daughter, Sophie Haselberg both teamed up to look their best. Amongst the many well-wishers who attended the ceremony, these two made tongues waggle, as their faces shared peculiar similarities.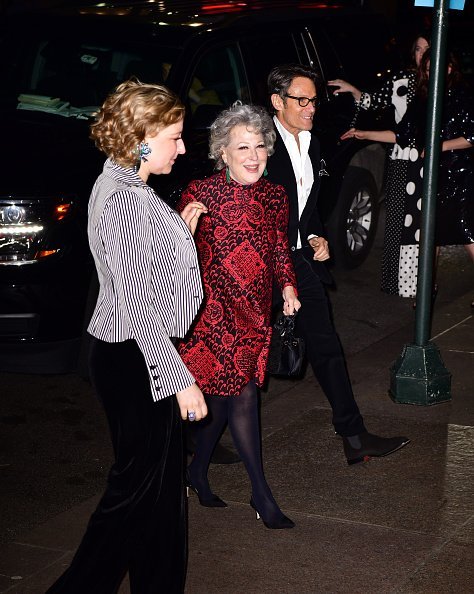 Sophie Von Haselberg and Bette Midler at the wedding reception for Char Defrancesco and Marc Jacobs | Photo: Getty Images
Both mother and daughter looked pretty much alike. The marriage ceremony of Marc and Charly was a tremendous and fashionable event. The happy-ever-after duo had several renowned individuals from the fashion industry, to the entertainment you name it! in attendance.
The likes of Naomi Campbell, Gigi Hadid, Lil Kim, Kate Moss, Anna Wintour, Kaia Gerber, and a host of other supermodels, actress, bloggers were present.
The exotic wedding which held in New York City not only received a plethora of guests, but these guests expected the marriage to be top notch as they fabulously adorned themselves. According to Bryan Grey, a former blogger who became an influencer, he said:
" There was this expectation that it was going to be the wedding of the century, and it was."
Marc who started his fashion line in 1984 has grown to be a more seasoned entrepreneur and a force to reckon with. The fashion mogul possesses a distinct taste for clothing styles and patterns, and it's portrayed in the Huntsman suit both lovers rocked.
While Marc wore Christian Louboutin sneakers and Cartier ring, Charly wore tightly laced Gucci heel shoes. The pair had a diamond and onyx penguin pin, to symbolize their eternal bond with each other. On Marc's Instagram he wrote:
" Penguins have just one life partner."
It wasn't just Marc that was feeling the love, Charly claimed he was joyous when Marc proposed to him a year ago after they met at a party in 2015. He confessed that he was just a regular guy and that he is still in shock as to why Marc chose to love him, and he said:
" I vow to try my best to make you smile every day."
We hope the couple's love for each other keeps growing!
Please fill in your e-mail so we can share with you our top stories!