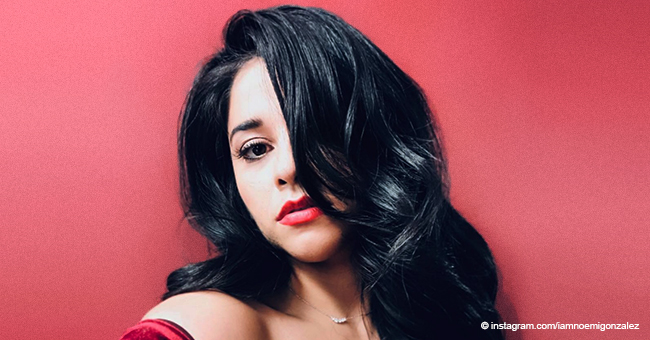 Noemi Gonzalez Is Leaving 'The Young and the Restless' Forever
Fans of the iconic soap are shocked to hear that 'Mia" is really leaving the show.
A longtime member of The Young and Restless cast, Noemi Gonzalez has confirmed in a Twitter post that she is leaving the series, just as her character, "Mia" is about to find out about her pregnancy.
Her caption first reads, "My loves it's been a pleasure!"
The rest of her post says: "I have been honored and blessed with the opportunity to embody such a dynamic character on such a special show. This is the hardest working cast/crew/staff in show business, let me tell you! "
She also thanked Jordi Vilasuso, Jason Canela, Marisa Garcia, Kathy Jones, and Patricia Denney.
She added, "Thank you so very much to Sony Pictures Television and CBS for gracing me with the opportunity to be a part of such an iconic show. But most importantly, thank you to our loyal fans. Everything I gave was for you and the love of your stories. I'm going to miss Mia Rosales and Genoa City."
She closed her message by hinting about what's in store for fans, "I will be on the air for another month, but I'm off to shake things up elsewhere! Stay tuned for what's next!"
Gonzalez followed up this post with a heartfelt thank you message.
One fan shared the love, "Wishing you only the best! You were fantastic as Mia! Loved to hate you! You did your character justice. Success to you!"
Another showed appreciation: "This sucks. Mia had epic villain potential. Also sorry for any hate you endured while on the show. Your talent was definitely noticed and appreciated by most!"
Many others were disappointed and one user was hopeful for her return: "Mia was definitely a devil. But, there was also a sweet vulnerable side to her. She cried real tears and had real feelings, and I'm sorry she didn't find what she was looking for in GC. Who knows? She may circle back somewhere down the road. Stranger things have happened!"It looks like this fan was right about the possibility of circling back.
In another surprise departure, Michelle Stafford is leaving "General Hospital" to return to the "Young and the Restless." Stafford says goodbye to her Nina Cassadine role as she is welcomed back as Phyllis Summers Abbott.
Please fill in your e-mail so we can share with you our top stories!