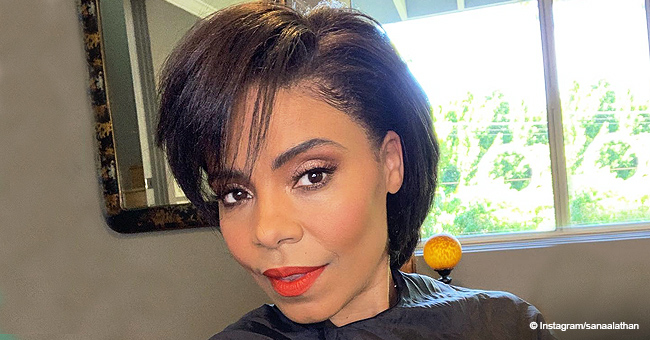 Sanaa Lathan Stuns with Her Natural Hair Growth after Shaving Her Head for 'Nappily Ever After'
Sanaa Lathan shows off her natural hair growth after she shaved it for her role on "Nappily Ever After."
A good year and a half after she shaved her head entirely to fit her role, Sanaa Lathan is enjoying the way it's naturally grown back. She has become more comfortable with the length, showing it off on social media as it grows.
Back in September 2017, Sanaa cut her hair for her role in "Nappily Ever After." In the show, her character, Violet, was in a crisis that led her to have her emotions all over the place. To Sanaa, because she embraced her role so dearly, she had to shave her head which was a powerful and liberating feeling for her.
At the time, the response to her shaved head was positive, and she even joked that her ex-boyfriends would message her just to ask her to rub her head.
"It was kind of a perfect time in my life to do it," she said. "I have a lot of hair, and it's thick. I was just so over it. If I got it straightened and then I worked out, it would go right back into the original—the Afro... my girlfriends would even be like, 'Why aren't you doing anything with your hair? You look crazy!'"
To Lathan, cutting her hair represented loving one's self for who they are, owning their beauty regardless of how they look.
Rocking her short hair
Sanaa Lathan has embraced her beauty, and it has shown in the way she glows on every occasion.
Her short hairstyle ended up attracting people to her, as not a lot of people are able to carry such look with the same grace and confidence that she has.
Event after event, she would show up with a huge smile on her face, waving at cameras as she flaunted her natural beauty. It was a sight to see, and people have gotten used to it.
Now that her hair is beginning to grow back, people would have to get used to seeing her in a different hairstyle, as she hasn't decided on whether or not she will be cutting her hair short ever again.
Please fill in your e-mail so we can share with you our top stories!