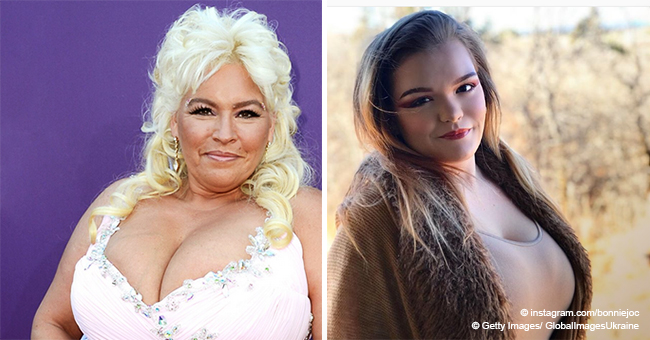 Beth Chapman's Daughter Comes out as Pansexual, Says Parents 'Welcomed Her with Open Arms'
It is always heartwarming to see people bravely open up to the world about who they really are after spending a long time in the closet. The daughter of Beth and Duane Chapman, Bonnie, took to Instagram to come out as a pansexual on March.
In the emotional post, Bonnie revealed she is pansexual, meaning she falls in love with people's personalities rather than their gender. Also known as "omnisexual", pansexual people often refer to themselves as "gender-blind" and fall in love with people's character irrespective of their gender.
"For the past seven years, I've kept kind of a big secret to myself. I'm pansexual, now I'm sure the term is familiar with some people," the 20-year-old wrote. "It means to me I fall in love with personalities, rather than a gender."
Pouring her heart out, Bonnie shared she hasn't told many people about her sexuality yet due to fear of judgment.
"I haven't told many people until now. I was so scared when I told my parents in November, but they welcomed me with open arms. I appreciate those who knew and kept it a secret, thank you for letting me take my time. I truly am so thankful to you all."
Bonnie also asked her fans to unfollow her if they find the news about her sexuality upsetting.
Her post received overwhelming support by her fans, who said they were happy that she could finally muster the courage to open up.
She is lucky to have empathic parents like Beth and Duane who supported her with open arms.
Bonnie's mother Beth is currently suffering from lung cancer. In an interview, Beth explained how each day is a struggle for her but she is "hanging in there and choosing to stay positive."
She won the battle with cancer for the first time in 2017. Unfortunately, the disease came back and spread to her lungs in 2018.
However, the deadly disease hasn't stopped her from living life to the fullest. She and her husband are determined to keep fighting no matter what life throws at them.
"I told her the other day I love you so much I'm not gonna let you die. I stay positive and, you know, you can't admit defeat, you just cannot. I have to stay strong," Duane said.
The Chapmans look out for one another through everything. Duane loves his wife endlessly, showering her with unconditional love during this difficult time. With him by her side, Beth will enjoy the remaining days of her life with nothing but gratitude.
Please fill in your e-mail so we can share with you our top stories!