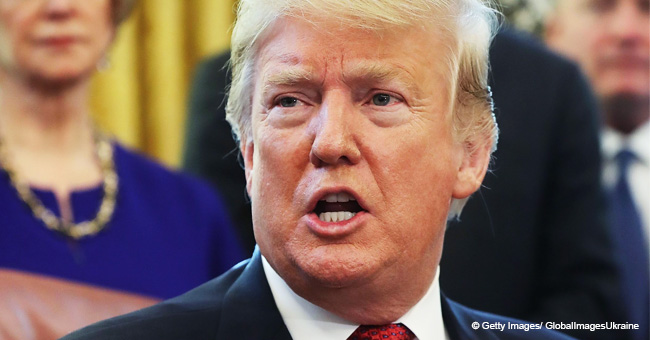 Donald Trump Dropped a Joke about Don Jr.'s New Girlfriend's Ex-Husband, Referring to Her Directly
Donald Trump Jr.'s girlfriend, Kimberly Guilfoyle, just had an awkward moment, thanks to Donald Trump who brought up her ex-husband, Gavin Newsom.
Donald Trump may have put his son's girlfriend, Kimberly Guilfoyle, on the spotlight for a few seconds when he dropped a joke about her ex-husband while giving a public speech. The newly released book, "The Hill," narrated that awkward moment when Trump referenced Gavin Newsom during a fundraiser event in Washington, D.C. last September 27.
The book described Trump in an "hour-plus-long riff about politics, policy, sports, and culture" including a discussion on California's liberal policies and contrasting it with his own. Amid his commentary, the president cited Newsom possibly taking the seat as governor.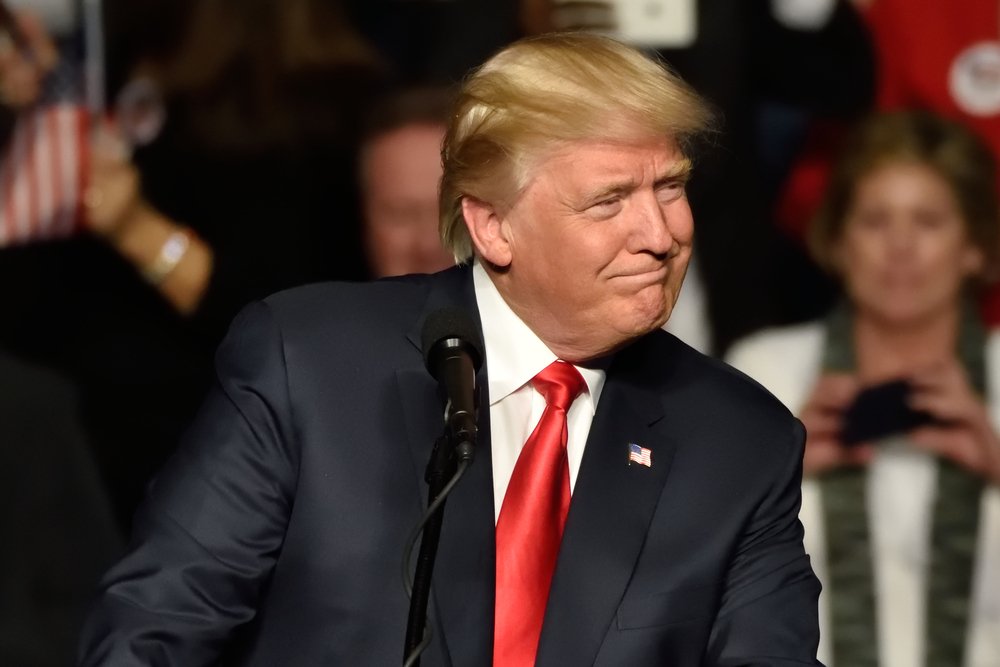 Donald Trump delivers a speech at a "Thank You Tour" rally held at the Giant Center in 2016. | Source: Shutterstock
He then jokingly addressed Guilfoyle who was seated at the event:
"Kimberly, you know him, right?"
"There was some awkward, tepid laughter around the room," wrote Anna Palmer and Jake Sherman, authors of the book.
Guilfoyle is currently dating Trump's eldest son, Donald Trump Jr., who was previously married to Vanessa Trump. The couple has been spotted out together and no longer hides their displays of affection.
Guilfoyle, on the other hand, was married to Newsom from 2001 to 2006, while he was mayor of San Francisco. The two eventually parted ways, making the public announcement in January 2015 saying:
"Unfortunately, the demands of our respective careers have made it too difficult for us to continue as a married couple. Over the past 10 years, we have developed a tremendous bond of love and respect for each other. That will never change."
Guilfoyle, 50, used to to be a deputy district attorney after graduating law from the University of San Francisco. After this, she worked as a host of Fox News' show, "The Lineup," and a co-host at the afternoon show, "The Five."
She parted ways with the network to join Trump Jr. on campaign trails last year in Minnesota, North Dakota, Nevada, and Texas, supporting Republican candidates. The couple has since been inseparable and openly supporting each other.
Please fill in your e-mail so we can share with you our top stories!