Anderson Cooper Pictured Holding Andy Cohen's 'Adorable' Son Instead of Discussing Upcoming Shows
Anderson Cooper was spotted gushing over Andy Cohen's son at the latter's house.
On Instagram, the 51-year-old news anchor shared a photo of himself holding little Benjamin at Cohen's Manhattan home.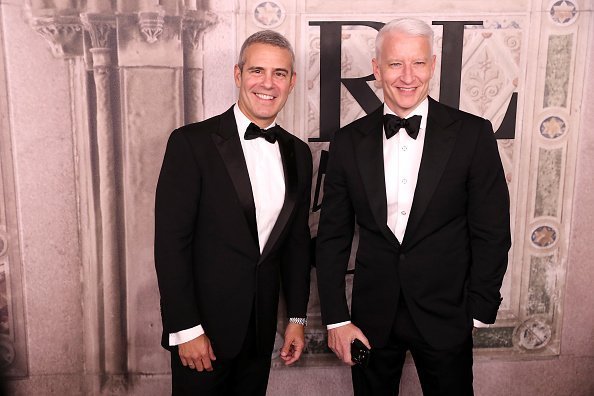 It was not the first time Cooper shared a photo of Andy's son on Instagram.
He captioned the photo: "Went to @bravoandy's house to discuss AC2 upcoming shows, but ended up just talking with this adorable guy!"
Andy, 50, commented on the post, writing, "Sweetie! Uncle Anderson! Should we bring him on the road?"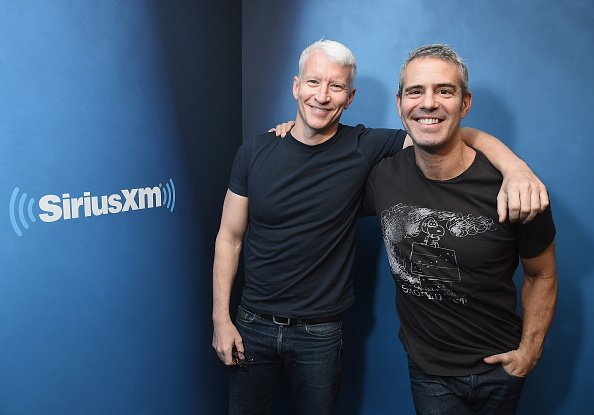 The two popular TV personalities work as co-hosts on AC2 Deeper Talk & More Shallow Tales. They are set to bring their touring show to the Hippodrome in Baltimore on May 11.
The show is described as "An Intimate Evening With Anderson Cooper and Andy Cohen." The co-hosts answer audience questions and share stories.
PREVIOUS ENCOUNTER
It was not the first time Cooper shared a photo of Andy's son on Instagram. In February, the CNN anchor uploaded a photo of himself peering into Benjamin's crib.
"I could stare at @bravoandy's son all day long. And I sort of want to be swaddled too," he captioned the snap.  
A GOOD FRIEND
Cooper has been public about his friendships with fellow TV personalities.
In June last year, he remembered his colleague and friend, late Anthony Bourdain, in a segment of his show. He dedicated a segment titled "Remembering Anthony Bourdain" on his show "Anderson Cooper 360" in honor of the American celebrity chef and traveler.  
Bourdain was found dead due to an apparent suicide by hanging at the Le Chambard hotel in Kaysersberg, France.
Cooper said Bourdain loved and was loved in return. He then detailed Bourdain's life and also tried to help people with suicidal tendencies by urging them to seek help.
Cooper shared video clips of him and Bourdain that were televised over the years that emphasized Bourdain's view and modus operandi as a traveling chef.
Bourdain was known for his view that people created a human connection when they share foods from different cultures, cuisines, and geographical locations.