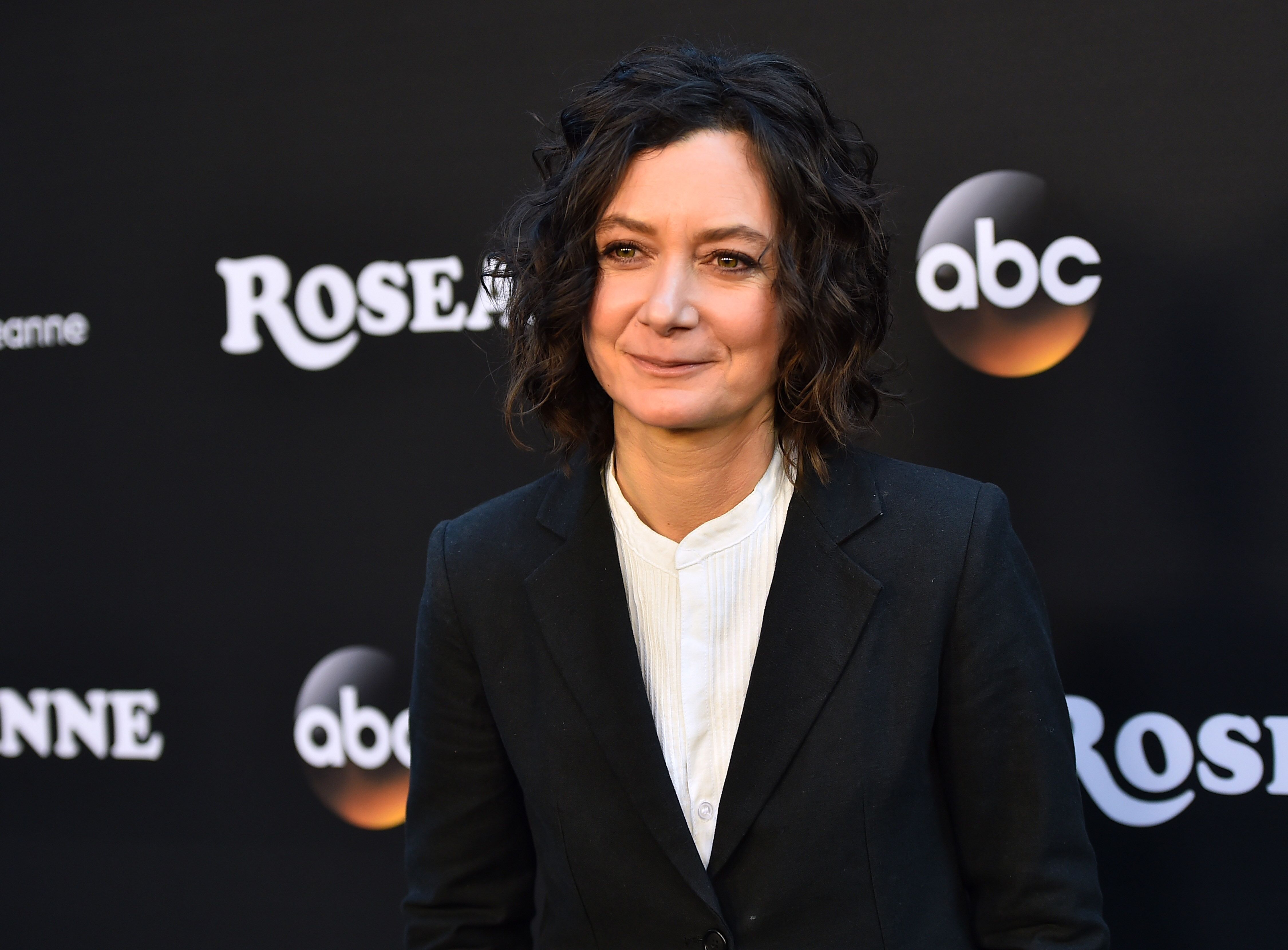 Sara Gilbert's Fans Are 'Ugly Crying' over Her Leaving 'The Talk' after Creating It 9 Years Ago

Sara Gilbert broke hearts as she announced her exit on the show "The Talk." Her fans poured out their sadness on Twitter which included buckets of tears.
Daytime television will never be the same again after "The Talk's" creator, executive producer, and co-host, Sara Gilbert's announcement last Tuesday.
"This is so hard to do and something… that I have been struggling with for a while and going back and forth, but I have decided that it's time for me to leave the show," said Gilbert.
"Last season I did "The Conners" and was also producing, and I loved it and felt totally empowered but also, if I'm being honest about it, I think my life was slightly out of balance, and I wasn't able to spend as much time with me three kids as I'd like, or time for myself."
Gilbert's fans took their sentiments to Twitter saying that they are both sad for her depart, but happy for her new endeavor. One tweet read:
"Sad to see another cohost go, but obviously she's doing what's best for her. We'll miss you Sara! #TheTalk."
Another fan shared her own experience watching the show:
"I just watched it and cried. When I was a property manager I would take my lunch when The Talk was on. She created something amazing."
One tweet called for the show to have a replacement just like Gilbert, saying:
"Just when you get the perfect team here we go again, please choose wisely on the replacement I watch everyday and you need another one just like Sara. #shewillbemissed."
Gilbert shared that the decision she made was difficult, but also something she had to do to balance her work and life, which she felt she didn't have.
"It's difficult because this is a place that I love and a place that I am extremely happy," she said.
"I love the hosts, I love the crew, I love our staff. I am so grateful to the audience for letting me into your homes everyday. It's been such an honor."
She will be staying until the end of the season, but won't be returning after that.
Gilbert is an outstanding host and was recognized last 2016 when she won a Daytime Emmy for Outstanding Entertainment Talk Show. CBS' executive vice president of daytime programs, Angelica McDaniel commended Gilbert in a statement saying:
"Sara's passionate vision for a forum in which women on camera and off could celebrate mutual support, emotional growth and everyday achievements was a driving force behind bringing The Talk to air in 2010 as CBS' first daytime talk show."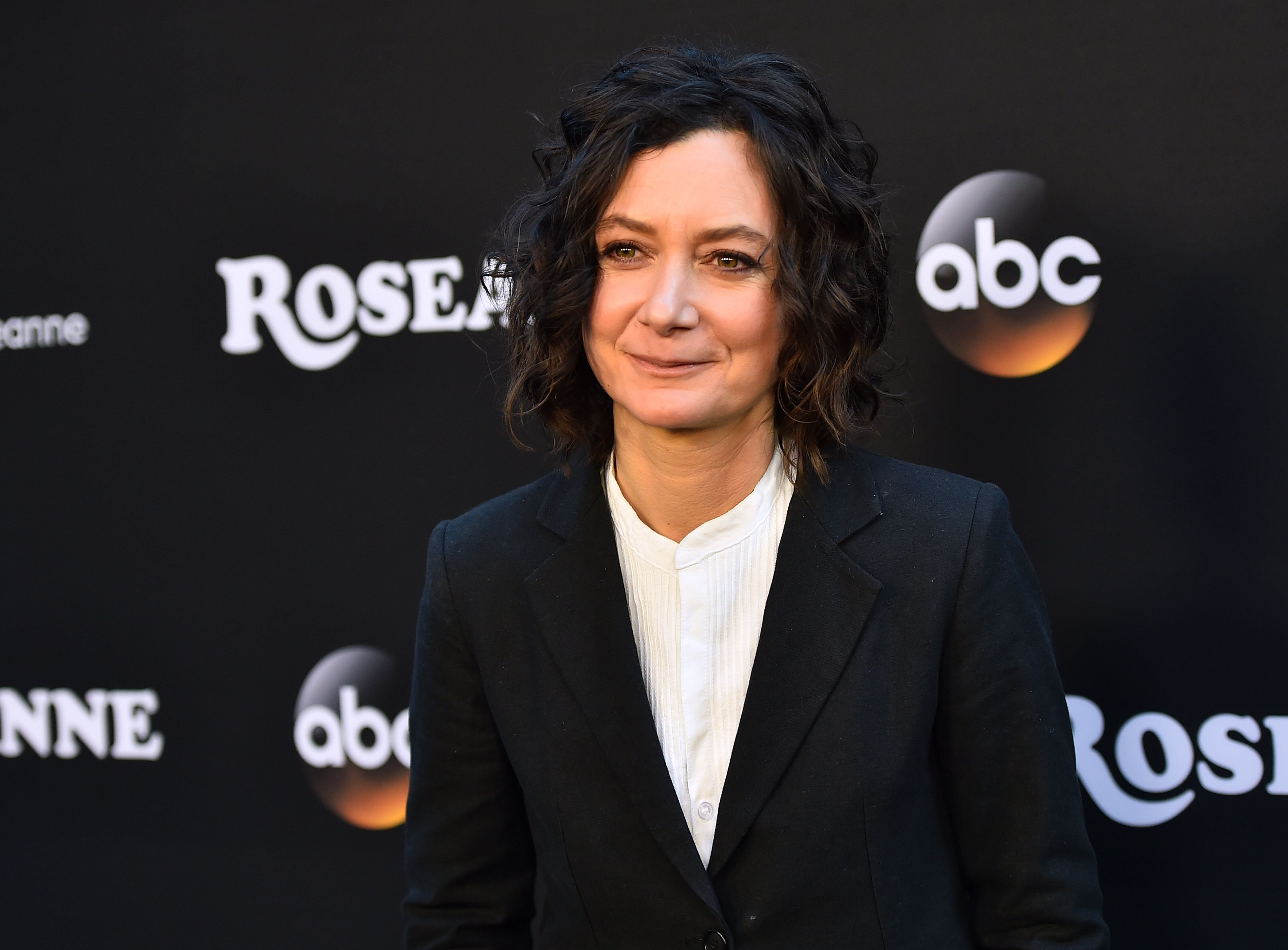 Sara Gilbert at the Roseanne event | Source: Getty Images
Sheryl Underwood, co-host of "The Talk," also left Gilbert with kind words which sum up who Gilbert is.
"You are a true example for others to follow. God has given you a great talent and I think he's opening doors for you to use that talent wherever you go. But more than that, you are an amazing mother, you're an amazing partner, wife, you are just such a beautiful spirit and everything I think you touch, you're going to be successful because you care about other people. We all wish you godspeed to greater things. You'll never be forgotten," she said.
Gilbert was always on the path of having a career in the arts. As early as 6-years-old, she already had a commercial for Kool-Aid, then later majored in art/photography at Yale University. Her two older half-siblings, Melissa Gilbert and Jonathan Gilbert, were also in the same field, acting in the TV series "Little House on the Prairie."
Please fill in your e-mail so we can share with you our top stories!