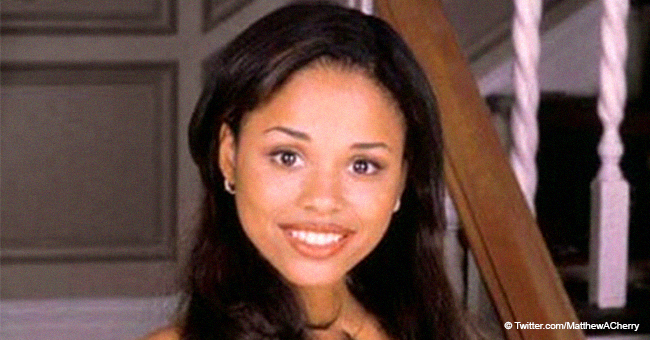 Remember Theo's Girlfriend Justine on 'Cosby Show'? She Was Diagnosed with Rare Cancer & Died at 30
The actress who played Theo's girlfriend Justine on "Cosby Show" was diagnosed with a rare form of cancer that cut her life short at the age of 30.
Michelle Thomas' entire life changed when she was diagnosed with rare cancer. On December 23, 1998, she passed away at age 30 in a private room at the Manhattan's Memorial Sloan-Kettering Cancer Center.
She was surrounded by her closest family and friends during her last few moments on Earth, even being visited by her ex-boyfriend Malcolm-Jamal Warner, who shared an endearing story about their last encounter.
According to Malcolm, who flew in from Los Angeles to New York to be with her at the time, said that they both said "elephant juice" to one another, which was their way of saying "I love you."
The day prior to her death, she was all over the place: watching videos, listening to music, hanging Christmas decorations on her room, along with photos of her Yorkshire terrier, Mitzy. However, the next day, things went downhill pretty fast.
Thomas has always been exposed to the entertainment industry, as her parents are both artists. That is why it came with no surprise that she, too, joined them when she was old enough.
By 1983, she was appearing in commercials, and five years later, landed the role of Warner's girlfriend, Justine, on the hit show "The Cosby Show." Warner, played by Malcolm, was reportedly the love of her life, according to her mother Phynjuar.
"Malcolm was the love of her life. I think he was her only real boyfriend."
Their relationship continued even after her departure from the show in 1990, where she joined the show "Family Matters" as the love interest of Jaleel White's character, Steve Urkel.
Michelle was a lifelong vegetarian who didn't drink or smoke. However, this didn't stop her from being diagnosed with intra-abdominal desmoplastic small round cell tumor, a form of cancer often found in adolescent boys.
The doctors believed she would recover fully after they removed a lemon-sized tumor from her stomach. However, she needed to undergo another surgery when a second cancerous mass ruptured in her abdomen.
The day after Christmas, Thomas was buried in Montclair after her Muslim funeral service.
"She was really fighting that disease with all her heart. She wanted to live."
Please fill in your e-mail so we can share with you our top stories!