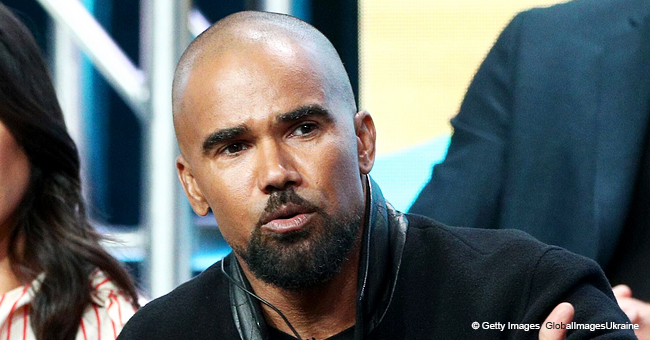 Shemar Moore Will Honor Kristoff St. John in a New Tribute Episode of 'The Young & The Restless'
The American CBS soap opera, "The Young and The Restless" gather their past actors which include, Shemar Moore, Victoria Rowell, and Mishael Morgan to honor the late Kristoff St. John in episodes of the series.
The 52-year-old who passed away in February was famous for his role as Neil Winters on the series. His family and friends recently honored him and even co-stars from the soap opera assembled to pay him the last respect in the latest episode that will premiere on the 29th of April.
First, his family will become aware of his death on April 23, while Shemar Moore will take on the role of Neil's brother, Morgan Winters for two episodes to premiere on April 25 and April 26.
"The Young and the Restless" cast plans to pay a special tribute episode to the deceased, acknowledging his 27 years on the screen which earned him nine Daytime Emmy Awards nominations, and it will involve them all sharing their past experiences about Kristoff St.John, on April 29.
The reports obtained by PEOPLE hinted that the actor's death was accidental, and he was found dead at a residence in Woodland Hills. Although diagnosed with heart disease, he worsened his health condition by alcohol abuse. He was buried in the same cemetery as his son, Julian who committed suicide in 2014.
The unfortunate and unexpected tragedy left both family and friends in tears, and they traveled from far and wide to witness the burial ceremony at the Calvary Community Church in Westlake, California.
Shemar was also in a sorrowful mode, and he talked about the impact of Kristoff in his life, the friendship they shared, and how close they were. In his words:
"I'm raised an only child, but Kristoff is truly the closest thing to a brother and a brother's love and a brother's mentorship… He opened doors, and he was so committed to his craft. He always wanted to be better. He wanted to touch people, and he did."
Kristoff was not just a seasoned actor, a cheerful friend; he was also a father to two daughters — Paris St. John and Lola St. John. Apart from looking out for his close friends and family, his family also looked out for him. In 2017, sources disclosed the incidence that transpired between him and his former wife, Mia.
The police received a call from her claiming that her ex-husband sent her a shocking photo of himself with a gun to his head. She later denied placing the call.
However, he was checked into rehab due to his mental condition, after being under the watch of a psychiatrist. Mia confessed he was saddened by the death of their son, Julian, whom they buried on the day of his 25th birthday, but she intended to correct what the media conceived of Kristoff.
Our heart goes to the family of St.John for their loss.
Please fill in your e-mail so we can share with you our top stories!