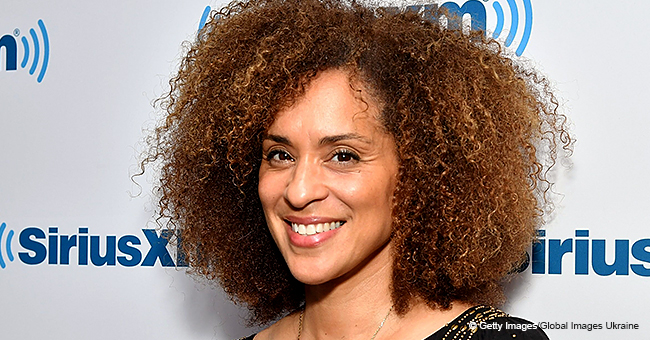 Remember Hilary in 'the Fresh Prince of Bel-Air'? She's Returning to Acting with Her Amazing Kids
Karyn Parsons, better known for her role as Hilary Banks in the '90s sitcom "The Fresh Prince of Bel-Air" is now gearing up to return to acting. She will share the screen with her talented teenage kids, in an independent film directed by her husband.
Karyn Parsons is making a comeback to the acting industry, and she's doing it alongside her lovely family.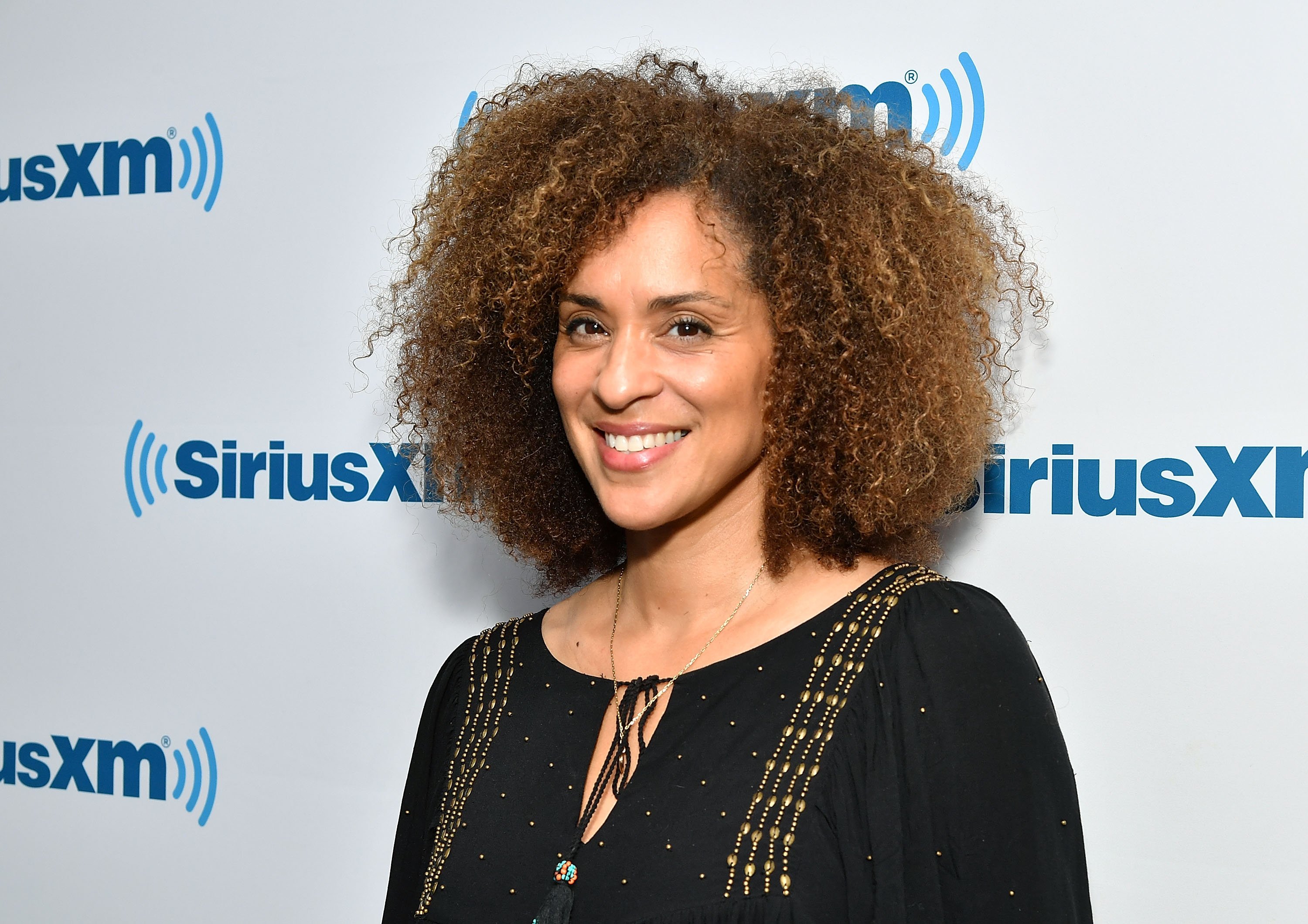 Actress Karyn Parsons visits SiriusXM Studios on June 1, 2017. | Source: GettyImages/Global Images of Ukraine
The 52-year-old has been
away from the industry
for years now, focusing instead on Sweet Blackberry, a creative non-profit organization that she established a few years ago to bring little known stories of African American achievement to children everywhere.
As of 2019, Sweet Blackberry has produced four illustrated short stories: "The Journey of Henry 'Box' Brown," "Garrett's Gift," "Dancing in the Light: The Janet Collins Story," and "The Bessie Coleman Story," which were respectively narrated by Alfre Woodard, Queen Latifah, Chris Rock, and Lawrence Fishburne.
Karyn's most recent project is a book titled "How High The Moon," which is historical fiction about a girl growing up in the South during the historical Jim Crow era, inspired in her mother's experiences.
Although Parsons hasn't left her work with the foundation behind, she took a little break from working in scripts and animated creations to take her rightful place in front of the cameras one more time.
Karyn will be giving life to Eve, a negligent mother of two, in the independent film "Sweet Thing."
Directed by Karyn's Husband, critically-acclaimed indie filmmaker Alexandre Rockwell, "Sweet Thing" is described as "a poetic, uplifting story of childhood adventure and imagination."
Lana and Nico Rockwell, Karyn and Alexandre's kids, are the stars of the film.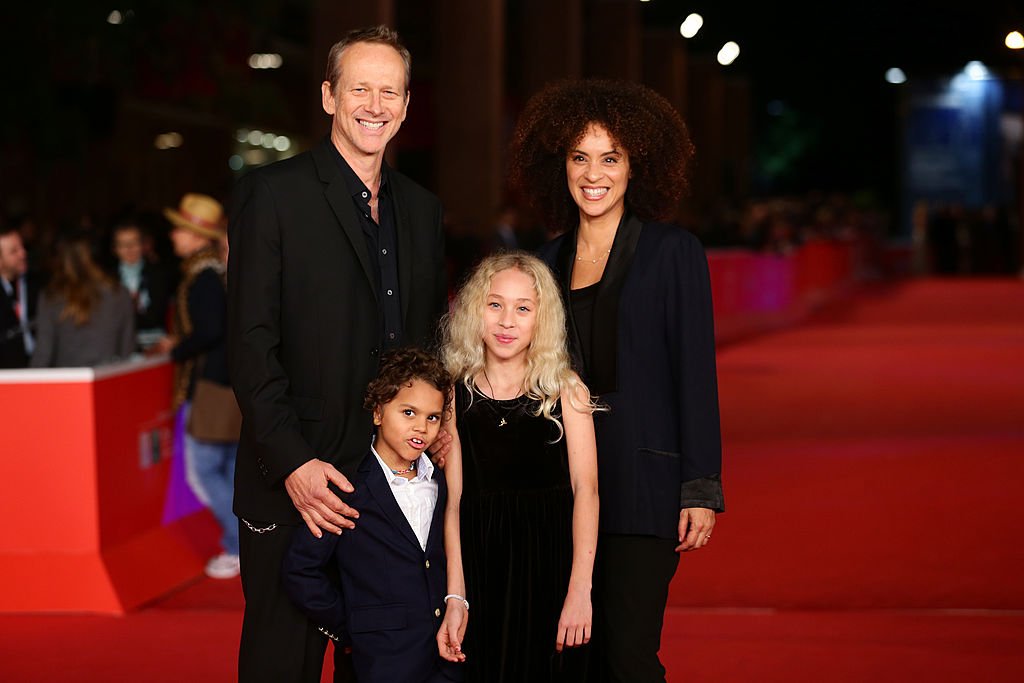 Alexandre Rockwell, Karyn Parsons and their kids attend the 8th Rome Film Festival on November, 2013. | Source: GettyImages
Talking about her character, Parsons told BET that she was quite surprised after watching herself on screen.
"I play such a terrible character," she said. "I play a mom, but I'm like the mom from hell. I was looking back at some of the edits from my husband [Alexandre Rockwell] and saw myself and thought, 'Oh shoot.' Did I really? Yikes."
Parsons also gave a short description of the film, saying:
"My kids play my kids. It's been a good experience. It's about these kids who have a dysfunctional and alcoholic father, played by Will Patton — he's amazing. He loves his kids, but he is in no shape… he's grappling with his alcoholism and his sadness."
And continued:
"The kids end up having to stay with their mother for the summer, and it's a bad place. Her new boyfriend is not a great guy. It's a bad situation. But the kids end up meeting this other kid and they kind of begin to explore this new adventure together that they needed. They have a hard life. It's a beautiful story. It's really poetic, to be honest."
Although the movie already wrapped its filming stage, Rockwell and company are now looking forward to the tricky process of post-production.
And since the acclaimed director has earned a cultish reputation among indie film lovers, they're counting on fans to raise the required money to take the film to its next level.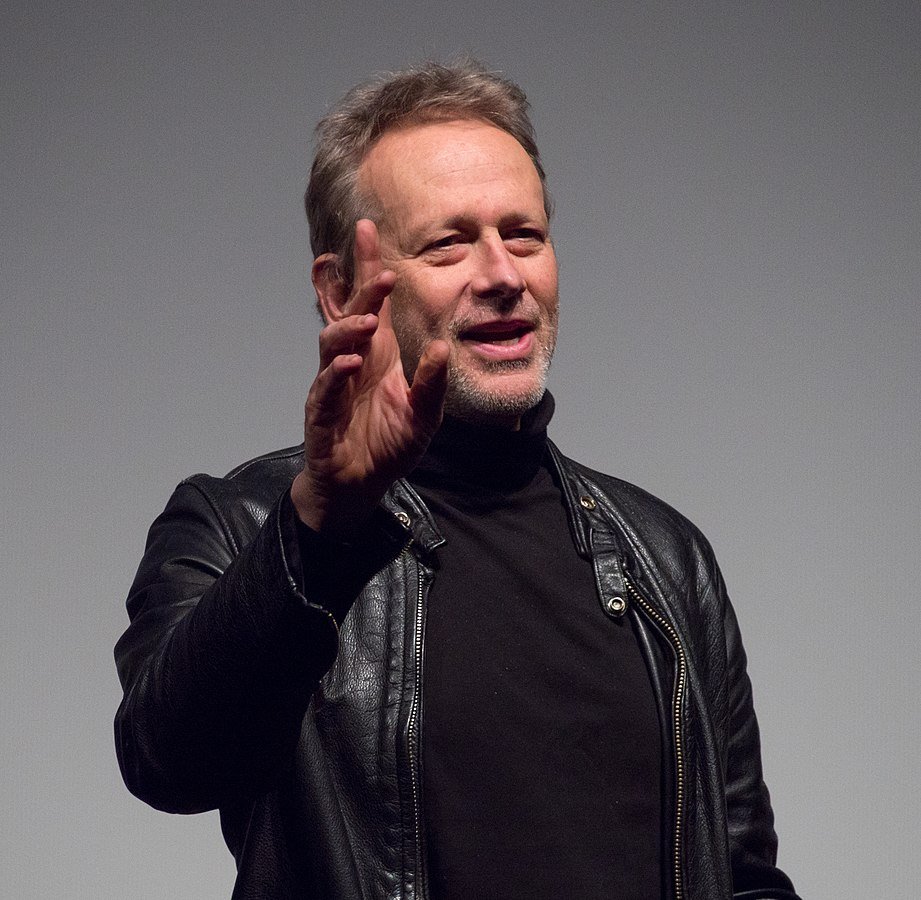 Alexandre Rockwell during the In the Soup (1992) panel at the 2018 Tribeca Film Festival. | Source: Wikimedia Commons Images
Parsons and Rockwell created a Kickstarter to raise funds for the project, which they expect to release in 2020.
Among some of the rewards for donating, there are: getting associate producer credits on the film, coffee dates with Rockwell and Parsons, and even a dinner experience with the entire cast and crew of "Sweet Thing."
Hopefully, the funds will come along, as fans are excited to watch Parsons in action after all of these years.
Please fill in your e-mail so we can share with you our top stories!