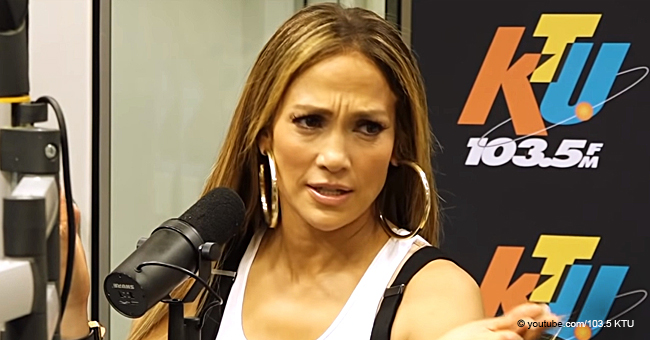 JLo Says She Doesn't Know 'What's Going to Happen' When Asked About Her Future Wedding
In an interview on WKTU's "Cubby and Carolina In the Morning," Jennifer Lopez says she's not lying when they say they haven't started planning their wedding yet.
The superstar shared, "You know, we just got engaged! Then right afterwards we started working right away, and we're working the rest of the year, so I don't know what's going to happen."
She added, "We haven't decided if we're going to squeeze it in somewhere or we're going to wait, so, you know. I really don't know yet. It's easy, I'm not lying right now!"
The couple announced their engagement on social media last month. They've been dating for two years now.
But JLo did admit she had some initial reservations, having been married three times before to Ojani Noa, Cris Judd, and Marc Anthony.
She said, "I was very wary after everything I've been through. I was just sussing it out until then. I was like, 'I don't know, maybe yes, maybe no, I really love [Alex], I like him.' Everything seemed almost too perfect too soon, so I was like, 'Wait, what's happening?'"
She added, "When it happened, I think it was the right time—we knew. It's great to have a best friend and a partner you can really build with, and I just feel like, with Alex and I, that's what it's like. We're very similar … it's one of those things, you meet a like-minded person who is trying to be the best person they can be and always trying to grow, and then they help you grow and you help them grow. I'm better here, he's better there and we're better together."
But it's not just JLo and A-Rod tying the knot. So many other Hollywood celebrities seem to be getting engaged everywhere we look! Katy Perry and Orlando Bloom, Chris Pratt and Katherine Schwarzenegger, Jennifer Lawrence and Cook Maroney, are just some of the stars saying their "I do's" soon.
Please fill in your e-mail so we can share with you our top stories!