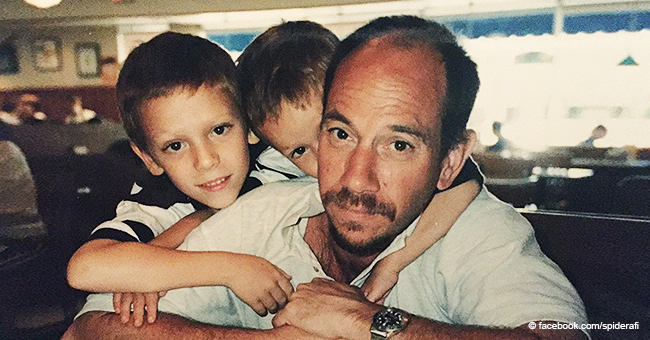 Late NCIS: LA Star Miguel Ferrer Is Survived by 3 Grownup Sons, and They All Look so Handsome
The world lost Miguel Ferrer in 2017 when he was 61 years of age but he is survived by his three sons who took after him well. He is best remembered for his role as NCIS Assistant Director Owen Granger on "NCIS: Los Angeles."
Ferrer, the son of Academy Award Winning actor Jose Ferrer, was an amazing actor who appeared in movies such as "RoboCop". "Crossing Jordan", and "Iron Man 3." He was the voice of a character called "Shan Yu" in the 1998 animated movie "Mulan" and "Big Boss" in "Rio 2."
Having lost the battle with throat cancer, Ferrer passed away in 2017. He was a great father to his sons, Lukas, Rafael, and Jose, and inspired them to never give up. They often pay touching tributes to him on their social media account.
Ferrer was born in Santa Monica, California and raised in Hollywood. He had a deep love for music when he was young which led him to start playing drums. Ferrer had the opportunity to be on Keith Moon's one and only solo album "Two Sides of the Moon" as a drummer.
Later, his friend Bill Mumy cast him as a drummer in the series "Sunshine". Ferrer joined him alongside Mac Allan Collins and Steve Leialoha as a member of the band "Seduction of the Innocent."
After the musical journey, Ferrer completely devoted himself to acting in 1980, making guest appearances on episodic TV series. He played a younger version of his father Jose in CBS crime drama "Magnum, P.I" in 1981.
In 1987, the actor starred as "Bob Morton" in the cyberpunk action movie "Robocop." He appeared in movies including "Valentino Returns", "DeepStar Six", "Iron Man 3", and "Revenge" in the following years.
The actor also starred in TV series including "Broken Badges", "Crossing Jordan", "Shannon's Deal", "Twin Peaks", "Twin Peaks: Fire Walk with Me, "NCIS: Los Angeles", "Kings", and "The Protector" amongst others.
He made his New York stage debut in the play "The Exonerated", an off-Broadway production of Jessica Blank and Erik Jensen.
Ferrer was married to actress Leilani Sarelle, the mother of his two sons Lukas and Rafi, from 1991 to 2003. He married Lori Weintraub, an executive in the entertainment industry, in 2005.
Although the actor kicked the bucket a little bit too early, he lived a full life and did what he loved the most during his lifetime.
Please fill in your e-mail so we can share with you our top stories!