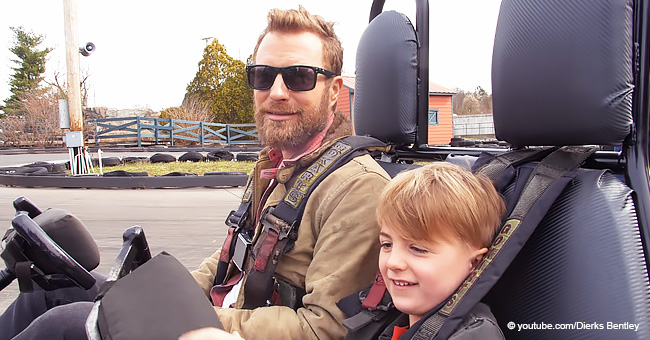 Country Star Dierks Bentley Casts 5-Year-Old Son in His Latest Video and It's Cuteness Overload
Dierks Bentley's latest music video became a family affair as his five-year-old son Knox joined him for a day of "hard work" with his debut performance alongside his dad.
The father and country singer posted behind the scenes footage that showed how they went about the making of the official music video to his single, "Living."
By the looks of it, the pair shared some fun quality time as the clip followed them through an action-packed day.
Playing with puppies in the backyard, go-carting, having fun at the waterpark and numerous other activities followed as the hours flew by.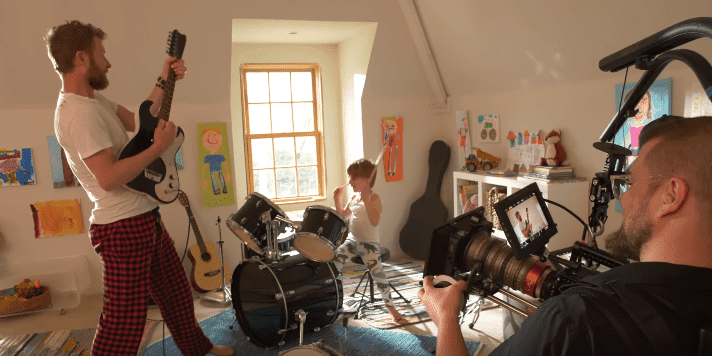 Dierks and Knox Bentley. | Source: Youtube/Dierks Bentley
The beginning of the clip also marks the start of their day as Dierks, still half asleep, walked down the passage after Knox came into his room to wake him up. "I'm supposed to look like I just woke up, which is good, because I just did wake up," he
said
.
While in their pajamas, the pair began their day by getting their groove on with playing on a drum set and rocking guitars as Dierks added:
"It's basically just me and Knox, just a day in the life. The two of us, just doing what we're doing when we're off the road, which is a lot. We pack a lot into one every day."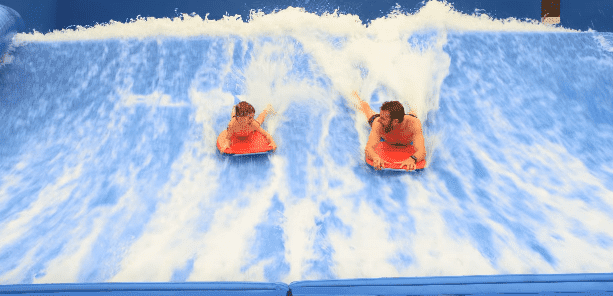 Dierks and Knox Bentley at the waterpark. | Source: Youtube/Dierks Bentley
After getting dressed, Knox could get to the serious work of puppy play before he smacked a piñata around, shot some hoops and rode go-carts with his dad. "It's hard work isn't it?" Dierks
asked
young Knox, to which he
replied
, "Yeah" while he seemed more focused on the go-cart's steering wheel.
The pair smiled from ear to ear as they explored the waterpark before Knox adorably said, "That's a wrap!"
Shortly after Knox's birth on October 9, 2013, Dierks revealed that he and his wife Cassidy Black decided to name their youngest after Angelina Jolie and Brad Pitt's youngest son. Derived from the Scots Gaelic word "cnoc" the name means hump or hillock.
After Knox's birth, Cassidy announced the good news on Twitter as she wrote, "Well... our boy Knox is here! About to have the best tasting cold beer of my life!"
Cassidy and Dierks were high school sweethearts and tied the knot in 2005. The couple also has two daughters, 8-year-old Jordan Catherine, and 10-year-old Evalyn.
During his last concert of 2018, Dierks got a surprise from his daughter Evalyn as she came on stage and did something that shocked and amazed him at the same time.
Please fill in your e-mail so we can share with you our top stories!