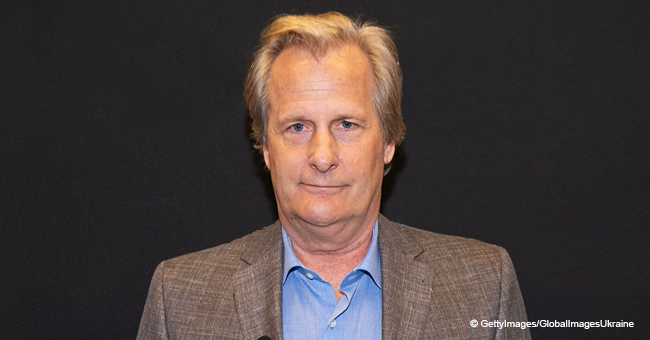 Jeff Daniels' Son Grew up into a Handsome Man and Now Follows in His Dad's Footsteps
Jeff Daniels gave more than his good looks to his son, Ben Daniels. The younger man also inherited his talent and is following in his footsteps.
It's every father's dream to have a child that takes after him in one way or the other, and it gets better if that child excels doing what his parent does. In Jeff Daniels case, his son Ben Daniels did not only take after him in the looks department — he is a handsome young man — he took after him talent wise.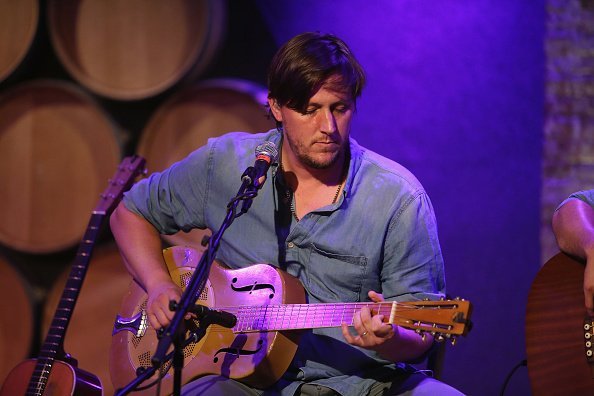 Ben Daniels and the Ben Daniels Band perform at City Winery | Photo: Getty Images
The younger Daniels man followed his dad's footstep into the music industry, and popular opinion is that he is every bit as good as Jeff; the 64-year-old shares this view.
The actor turned musician made known how proud he was of his son when he joined him for a duet at The Winery, Nashville. Ben and his band were holding a concert, and after they had performed, his father joined him on stage.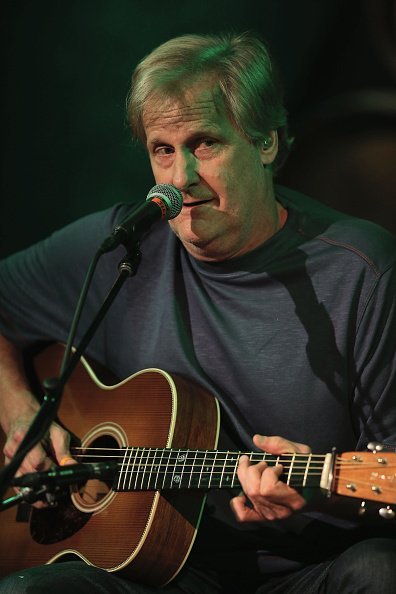 Jeff Daniels performs with the Ben Daniels Band at City Winery | Photo: Getty Images
Before the duo started singing, the "Dumb and Dumber " actor said it's a thrill for parents to see how great their children are doing, especially when they are chasing their dream.
Jeff credited his son with showing soul and spirit going after his artistic passion. The singer added that when the younger man was 3-years old, as he watched him in his crib, he realized the important things in life.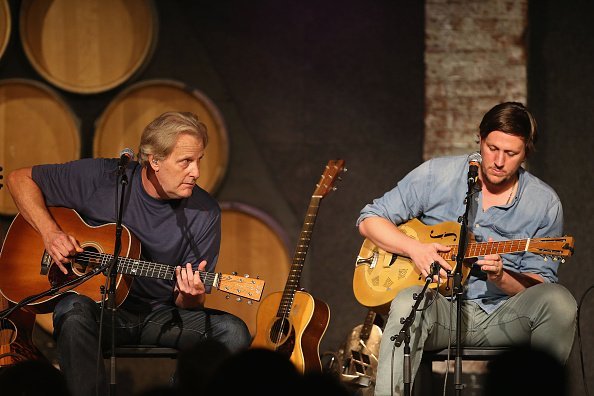 Jeff Daniels performs with his son, Ben Daniels, and the Ben Daniels Band at City Winery | Photo: Getty Images
The father-son duo then gave their performance of a song that showed the relationship between a father and his child. They both played the guitar, and Jeff took the solo, while Ben joined him in between
The two-time Emmy winner wore a black shirt over blue jeans, with a bowler hat on his head, while the young singer dressed in an all-black ensemble. They sang in perfect harmony, and it was obvious they were both born to sing.
Ben's choice to become a musician goes beyond having a career; it is his lifelong dream and desire. Apart from music, he is married with one child, and his Instagram page has pictures of his family and band.
Jeff, on the other hand, started as an actor. He had a thriving career and won several awards, but he always wanted to make music. In 1986, the Golden Globe winner moved to Michigan to pursue his singing career.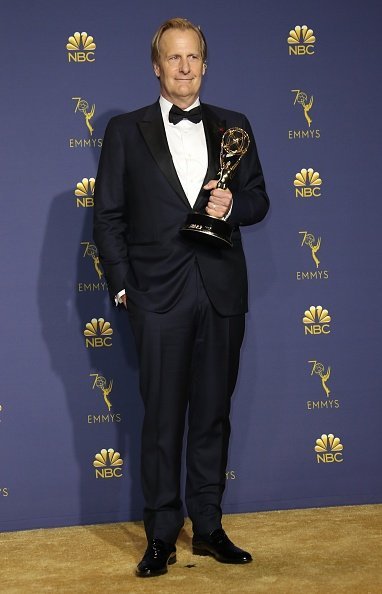 Jeff Daniels poses with the Outstanding Supporting Actor | Photo: Getty Images
It turned out the Michigan resident had a talent for it, and he went on to record six albums. Jeff is married to Kathleen Rosemary Treado, and besides Ben, they have two other children, Lucas and Nellie.
Please fill in your e-mail so we can share with you our top stories!