Iconic '7 Brides for 7 Brothers' Barn Dance Was So Good That It Still Leaves People in Awe
Set in the 1850s, the movie shows how building a new barn meant having the whole town unite and celebrate merrily. They dressed up, they danced, and each one of them came with some kind of dish to relish.
Such is the story of the celebrated Hollywood movie "Seven Brides for Seven Brothers," a musical that touched the hearts of millions. The film features an iconic barn-raising dance where the title brothers go to a barn-raising to court women.
Being one of the most acclaimed movie musicals today, it is no surprise that it made it onto AFI's Greatest Movie Musicals list. The movie was also selected for preservation by the National Film Registry.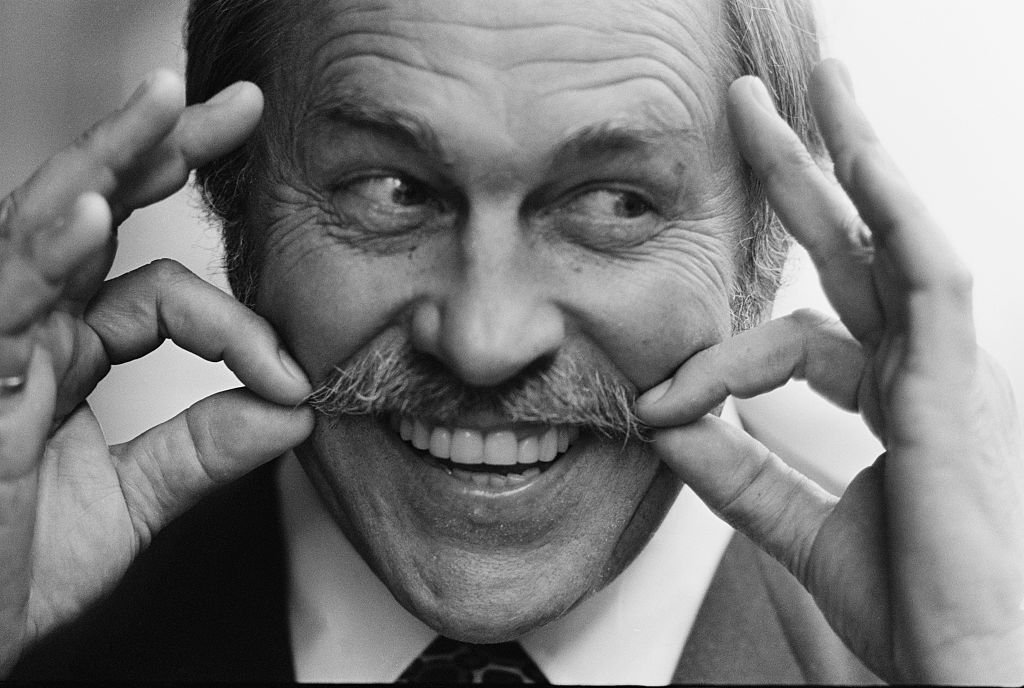 STELLAR CHOREOGRAPHY
It takes a lot more than a good storyline and great performance to make a movie great. Michael Kidd's fantastic choreography injected more life into the movie, which won an Oscar for Best Music, including four additional nominations.
Kidd created fun dance numbers with seemingly ordinary frontier tasks with his brilliant but unusual choreography. Seven decades later, his barn dance choreography continues to be watched by many, with its movie clip being watched over 1.3 million times on YouTube. 
ABOUT THE FILM
"Seven Brides for Seven Brothers" follows a family of seven brothers who live together on a farm in the mountains. On a quest to buy supplies, the eldest of the seven brothers, Adam, comes to town but ultimately decides he wants a wife as well.
He meets a girl called Milly in a local tavern, and the duo gets married at once. Little did Milly know that Adam was looking for more of a housemaid than a wife so that she could take care of his brothers and him. 
EXPLOSIVE MUSICAL NUMBERS
Milly teaches Adam's rowdy brothers about the art of courting a woman and how to behave in general. Along with Milly and Adam, the brothers go to town to see if their learnings are really worthwhile. Putting their brand new manners on display, the brothers hope to get wives on their own.
Stars Jane Powell and Howard Keel spend most of the time singing in the movie's musical numbers. Powell briefly appears in the seven-minute barn-raising song as well.
THE FILM'S STARS
Six of the seven brothers, Frank, Caleb, Gideon, Ephraim, Daniel, and Benjamin, appear in the video, dancing their way into the women's hearts. The actual barn-raising does not occur until the dance number is over.
Stanley Donen directed the iconic film, and while he may be gone, he and his works, such as "Singin' in the Rain" and "It's Always Fair Weather," will never be forgotten. Originally released on August 6, 1954, "Seven Brides for Seven Brothers" got a blu-ray release on June 5, 2018. 
MAKING THE MOST OF IT
While natural mountain meadows and jagged peaks would have been ideal scenery for the movie, it was shot mostly indoors with painted backdrops and amateur-looking rear projection work. Luckily, the passionate performances and dances of the actors overshadowed the production sets. 
Many of the film's stars have already died, including Howard Keel, who died in 2004 at 85. He was best known as a singer, joining several musicals throughout his lifetime. 
REMEMBERING THE STARS
Last year, Tommy Rall, who starred in the film, passed away at 90. He was with a hospice nurse when he passed, and she was reading all the letters sent to him in the past weeks. 
After she read the last one, he peacefully stopped breathing and passed. Rall was a stellar dancer, having starred in "Juno," "Kiss Me Kate," "Invitation to Dance," and "Funny Girl."
RIP the great Stanley Donen, some feat to have multiple classics in both musicals, but also comedies, thrillers, dramas. To have made On The Town, Singin' In The Rain, 7 Brides For 7 Brothers, It's Always Fair Weather, Funny Face, Charade, Two For the Road, Bedazzled....just wow. pic.twitter.com/MeArtLTaZE

— edgarwright (@edgarwright) February 23, 2019
Despite the entertainment industry growing significantly since "Seven Brides for Seven Brothers," it continues to be celebrated alongside other 1950s classics. Actors continue to look back at the past for inspiration on how to better their craft, especially from veterans from decades ago.