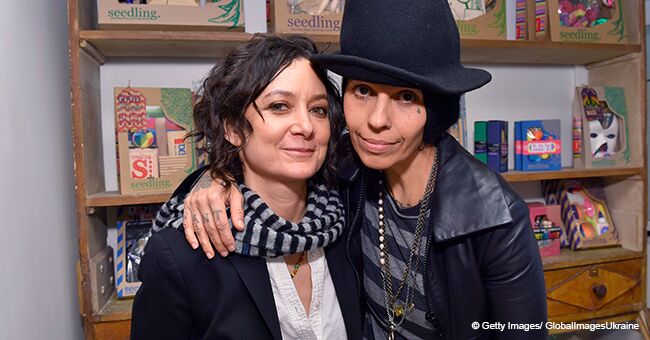 Glimpse inside Sara Gilbert's Relationship with Her Wife Linda Perry and Their Three Kids
Sara Gilbert and Linda Perry have a beautiful love story which has brought them to where they are today. Gilbert described Perry's proposal as "the most amazing proposal ever."
Recently, Sara Gilbert, creator, and co-host of morning show "The Talk" announced that she would be leaving to pursue her other dreams and focus more on her family, including her wife, Linda Perry. Although the couple prefers to keep their life together private, there are still a few things that are known about them.
The two met after Gilbert split up with her partner of ten years, Allison Adler, in 2011. The talk show host was not keen on the details on how they met, but Gilbert first spilled the news during one airing of "The Talk." She said that she and Perry, singer, songwriter, and producer, were seen together by the media.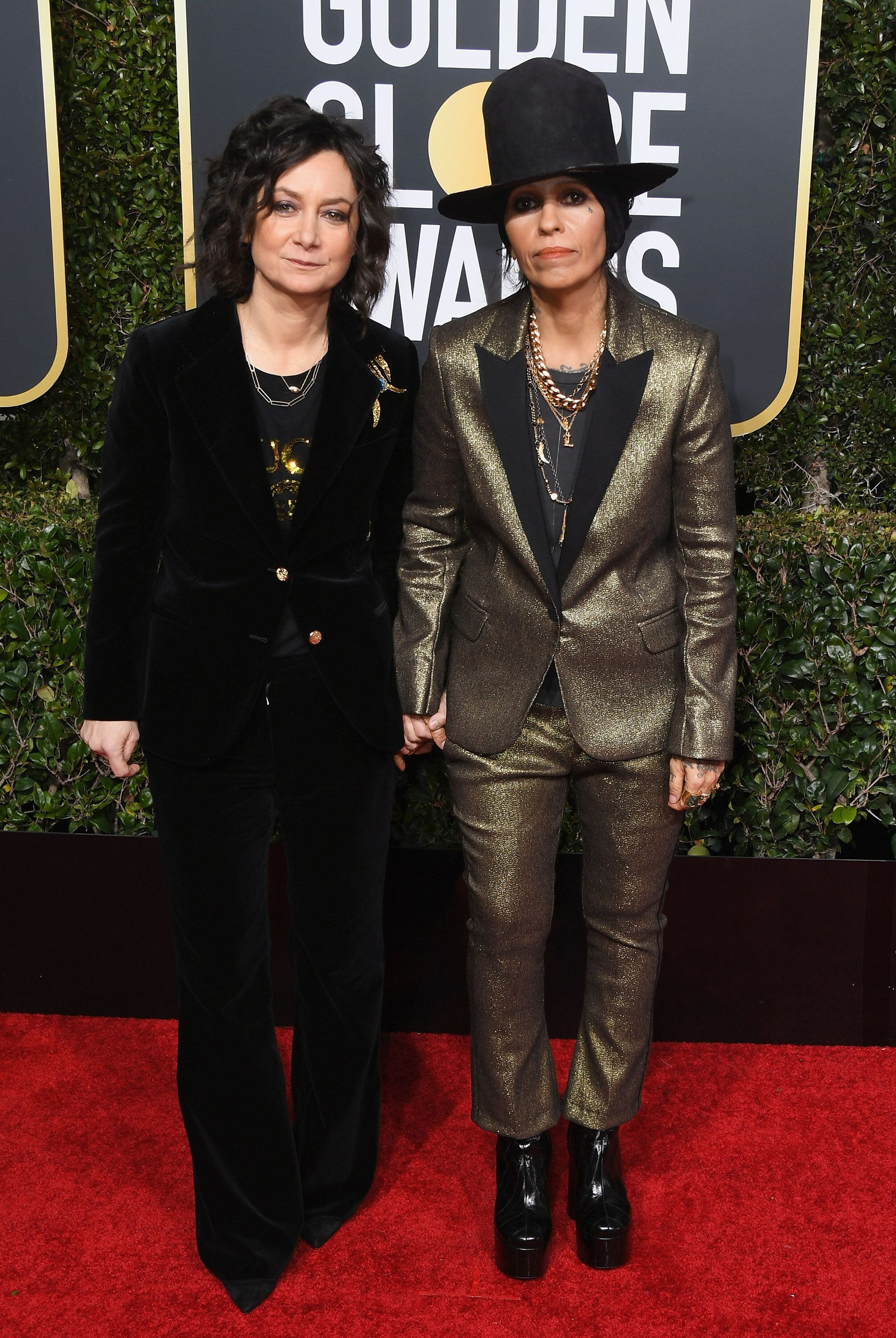 Sara GIlbert and Linda Perry at the Golden Globe Awards. | Source: Getty Images
In 2013, given that same-sex marriage was legal in California, the couple decided to tie the knot.
"She goes to her backpack and she pulls out these t-shirts and the first t-shirt says 'will' and then puts on another t-shirt and it says, 'you,' then 'marry,' 'me,'" revealed Gilbert on "The Talk."
"It was the most amazing proposal ever."
Additionally, Perry hired musicians, who disguised as ordinary people on a picnic, to play "Love Song" on string instruments. Perry believes that the proposal didn't change their relationship in any way.
"It actually doesn't feel any different because Sara and I have such a grounded relationship," she revealed to Artisan News.
The year after, Gilbert and Perry had an intimate wedding with family, friends, and lots of music, in Malibu, California.
"We decided that we wanted to be together and enjoy people's company because I think people miss that part of their wedding. We wanted to bring everybody with us down the hill and have this communal feeling," Gilbert shared on "The Talk."
During their celebration, Perry serenaded Gilbert with the song "Love" by John Lennon, then gave her a surprise performance by Annabella Lwin from Bow Wow Wow, Martha Davis from the Motels, Dale Bozzio from Missing Persons, and Terri Nunn from Berlin.
"It feels more different than you expect. You feel like you're part of this institution and it's official, and, oh, I better not mess this up. You feel safer in a way and you feel like you've really committed and it's not about, can I deal with this or not deal with is. It becomes, how will we deal with our relationship together," Gilbert said after the wedding.
Come February 2015; Gilbert gave birth to a healthy baby boy, Rhodes Emilio. During the Family Equality Council's 2016 Impact Awards, Perry said:
"Sara and I, she's changed my life. We were talking about having a baby and we described this little human. He's in my life. That guy that we were talking about that little human is sitting upstairs in the hotel room and I can't believe it. He's changed my life."
Their life together has brought them immense happiness and memories that they will forever treasure. With Gilbert leaving "The Talk," the two will be able to spend more quality time together.
Gilbert made the announcement recently and revealed that she felt as though her life was out of balance.
"If I'm being honest about it, my life was slightly out of balance, and I was not spending as much time with my three kids as I would like and time for myself."
Before this, her hit show "Roseanne" was canceled due to the show's hosts racist tweet which went viral and attracted backlash from different personalities and social media users. A source from People said:
"Everyone is upset for the cast and the crew, but there was always a feeling that something was going to happen. There was always a heightened awareness with her and we were always on edge about her going off track."
Please fill in your e-mail so we can share with you our top stories!