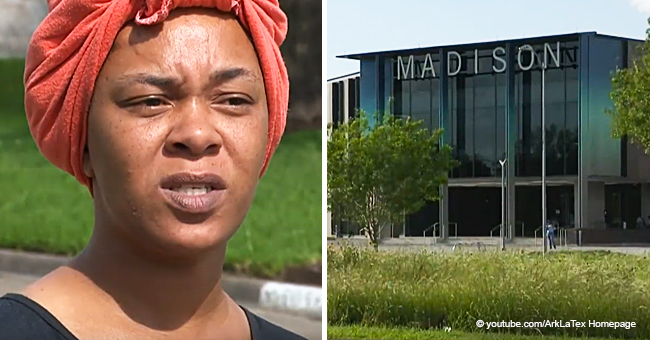 Mother Claims School Turned Her Away Because of Her Outfit
A mother trying to enroll her child in school was denied entry due to the violation of the dress code, which the school failed to show proof of.
Joselyn Lewis was wearing a Marilyn Monroe t-shirt dress and a headscarf when the Madison High School administrator denied her entry from the property. Lewis was a parent about to register her child for school and made that clear as they thought she was a student.
"She went on to say that she still couldn't let me on the premises because I was not in dress code and I still didn't understand what that meant," Lewis narrated.
"She said that my headscarf was out of dress code and my dress was too short."
The mom of a 15-year-old daughter revealed that she had previously un-enrolled her daughter from Lamar High School due to bullying and instead enroll her at Madison.
"When I went to Lamar, I had no problems, but when I got to Madison High School, they refused me access to the premises because of what I had on," she said.
"I mean, I didn't understand why my headscarf and my dress would conflict with me enrolling someone in school."
Lewis explained that her hair was covered because it was in the process of being done and didn't want it exposed. More so, her dress passed the finger test, as it did not go above her longest finger.
"I wanted to see proof of where it says parents can come dressed a certain way, but it wouldn't show me that," Lewis said.
"I wouldn't leave, so they called the police department. They called them on me and I guess he was coming to tell me to leave, but I was already on the phone with the school board."
Often students are the ones having problems with a dress code violation but rarely is it ever the parents. Madison High School did not have guidelines which prohibited parents wearing certain types of clothing from entering the campus.
Schools do usually have dress code policies for students which are reasonable and proper. However, Clovis High School in California had a particular restriction when it came to the dress code.
High school student, Maddie Mueller, was denied entry into her school for wearing a cap that said "Make America Great Again," a famous slogan used in President Donald Trump's campaign. The teen expressed her sentiments and believed there was nothing wrong about "being a patriot and trying to show pride in your country."
Please fill in your e-mail so we can share with you our top stories!