'I Dream of Jeannie' Star Barbara Eden Reportedly Shares the Secret of Her Longevity
To grow old and yet look radiant is one thing many dream to achieve, but Barbara Eden seems to have it all. The 'I Dream of Jeanie' star gave an insight into the secret of her long life.
Barbara Eden is 87-years old, and if you meet her for the first time without having a clue of her age, you would not believe it. The television sweetheart looks many years off her age.
In an interview with "Closer Weekly," she took time to reveal the secret of her longevity and youthfulness, and surprisingly it did not involve going on a diet or taking supplements.
The screen goddess revealed that the secret to her longevity was work. She said that she loved to work, as being unable to work made her lazy; her passion for work is the reason her energy levels are so high.
"I love to work. If I don't work, then I get lazy" — @Barbara_Eden. https://t.co/hduB2YvW1Y

— Closer Weekly (@closerweekly) April 7, 2019
She also said that if given a chance to make one wish, her wish would be that she never stopped working. Being 87-years old has not stopped Barbara from working either. She recently completed a cross-country tour "Love Letters", a play in which she featured.
She went on the tour alongside fellow octogenarian, Hal Linden. The two previously worked together in the 1976 movie, "How to Break up a Happy Divorce." The actress also reminisced on the great stars she worked with during her heydays on screens, such as Peter Lorre and Lucille Bell.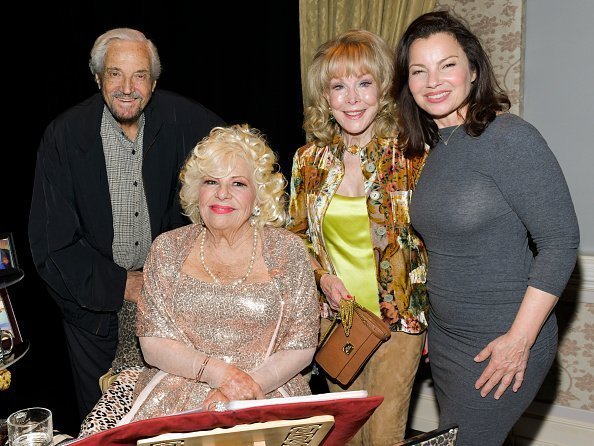 She said she got a lot of good advice from Peter, with whom she did two films with, while she learned a lot from Lucille.
Barbara is married to Jon Elcholtz, and they have been joined together since 1991. They enjoy traveling, and she revealed that they were recently on a trip to Africa. 
Over the years, Barbara has had to live through several setbacks. She lost her only son, Matthew Ansara in 2001, as a result of drug overdose. He was only 35 years at the time of his death, and nothing could be more painful.
Though she misses him greatly, her strong spirit gives her the strength to carry on. 
Barbara Eden proves to be an inspiration to many; her free spirit and attitude to work is one trait that many wish to possess and that makes her stand out.
It has also given her youthful good looks even at an old age. Hard work pays.