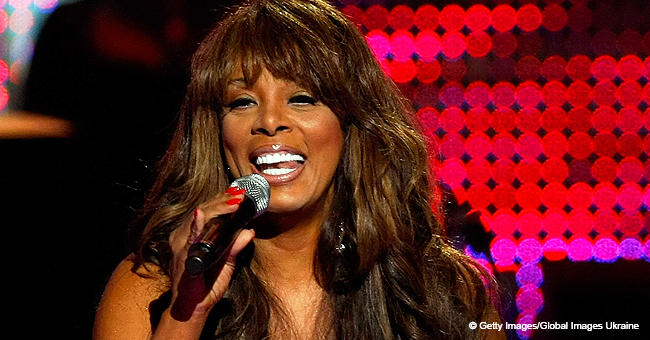 Remember Legendary Singer Donna Summer? Her 3 Grown-Up Daughters Are All so Content in Their Lives
The late Queen of Disco, Donna Summer, was one of the greatest performers in the music industry, but out of the spotlight, she was a doting mother to three beautiful daughters. Today, the girls are all grown up and content with their lives.
Donna Summer left a mark in the entertainment industry thanks to her enduring legacy in the dance music genre. Her infectious hit songs earned the singer five Grammy Awards and the title of Queen of Disco.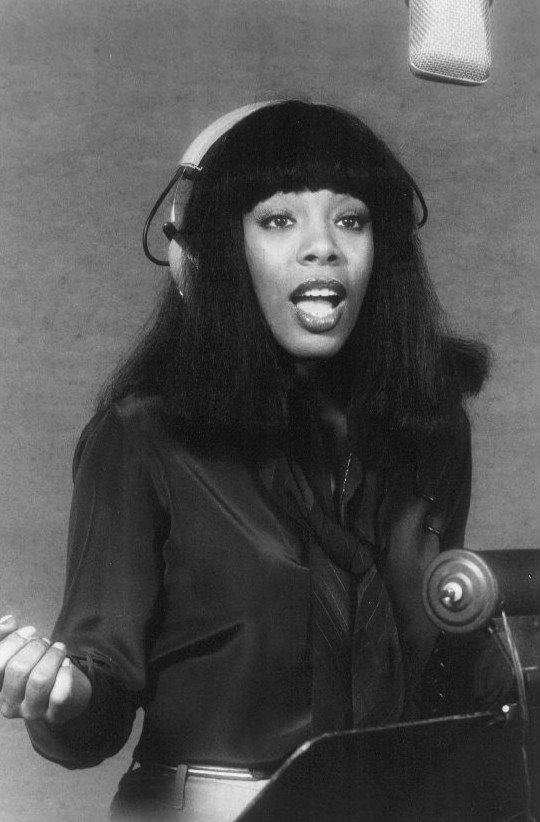 Summer in a recording studio in September 1977. | Photo: Wikimedia Commons Images
Summer, who passed away on 2012, from lung cancer, had three daughters: Mimi Sommer Dohler, from her marriage to Austrian actor Helmuth Sommer; and Brooklyn and Amanda Sudano, from her marriage to singer/songwriter Bruce Sudano.
Today, two of the girls have followed Donna's steps into the business, and all of them have started their own families.
WHERE ARE THEY NOW?
Mimi, 45, the eldest, used to make background vocals for her mom, but after her passing, she focused on raising her four children with husband, Rick Dohler.
One of their daughters, Vienna, is now following her grandmother's steps into music. The 21-year-old released her first EP in 2015, and now her Instagram account is filled with videos of her perfomances, both covers and he original songs.
Brooklyn, on the other hand, is a triple threat: she can sing, dance and act. She started her career in the modeling world, after signing a contract with the Ford Modeling Agency. Through her teenage years, she appeared on national campaigns for brands like Clairol, Clean & Clear, and K-Mart.
Although she's a great singer just like her mom, Brooklyn chose acting as her career path. And she's doing amazing.
She appeared in the Hulu series "11.22.63" and also on HBO's "Ballers." Her most recent work was in the NBC show "Taken," inspired by the Liam Neeson movie of the same name.
Brooklyn married longtime boyfriend, Mike McGlaflin, in 2006 and they have a daughter.
In October 2018, Brooklyn shared a pic on Instagram showing off her baby bump, and even though she hasn't posted anything regarding a new child, it's safe to assume she's now a mother of two.
Amanda Sudano is a singer, like her mother.
Although she started her career in the modeling world too, she now sings professionally with her husband Abner Ramirez in the duo Johnny Swim.
The couple has two kids, Joaquin, 4, and Luna, 1.
WHAT WAS LIKE GROWING UP WITH A FAMOUS MOM?
While most people believe the girls grew up being spoiled by the luxuries that their mom enjoyed, Brooklyn revealed in a 2017 interview with The NY Post that that wasn't the case.
"We were put to work," she said, explaining that while riding their mom's tour bus, she and her sisters were assigned tasks, like steaming the band's clothes, so that they could "have an understanding of what it was like to put on a production."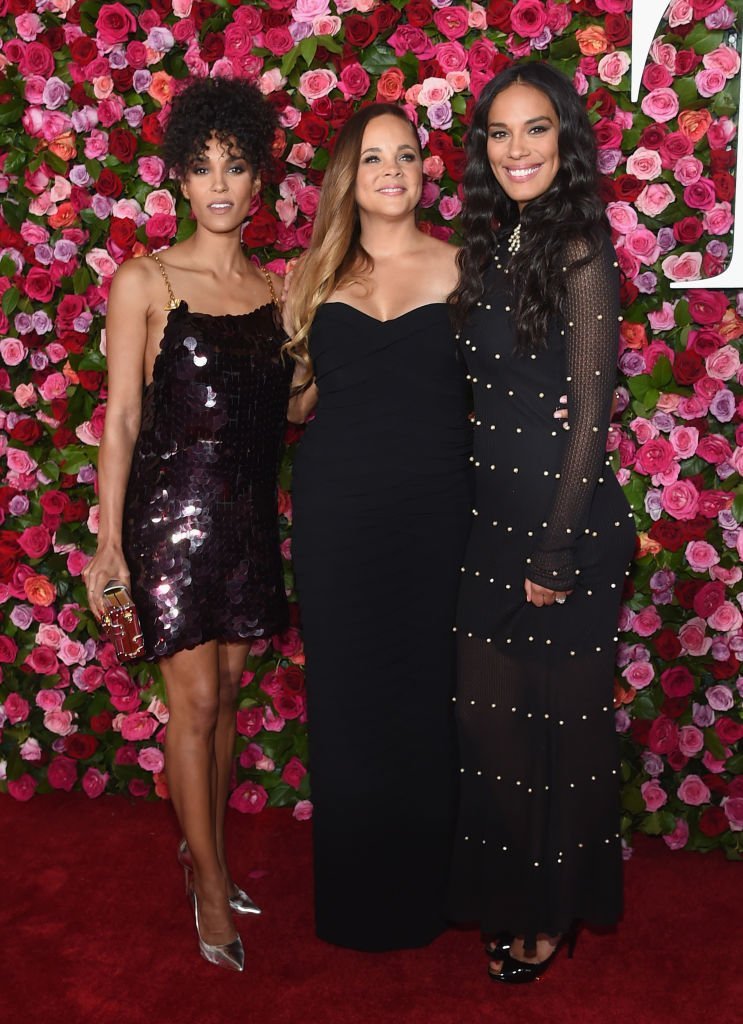 Brooklyn Sudano, Amanda Sudano and Mimi Summer attend the 72nd Annual Tony Awards at Radio City Music Hall on June 10, 2018. | Photo: GettyImages
And although the siblings experienced Donna's fame and stardom first hand, Brooklyn said "for my sisters, and I, [Summer] was a mom first and foremost. At the end of the day, we're a family, and that was always a highlight, and everything else was secondary."
Last year, the three women made a special appearance on the Tony Awards' stage to introduce the "Summer: The Donna Summer Musical" number.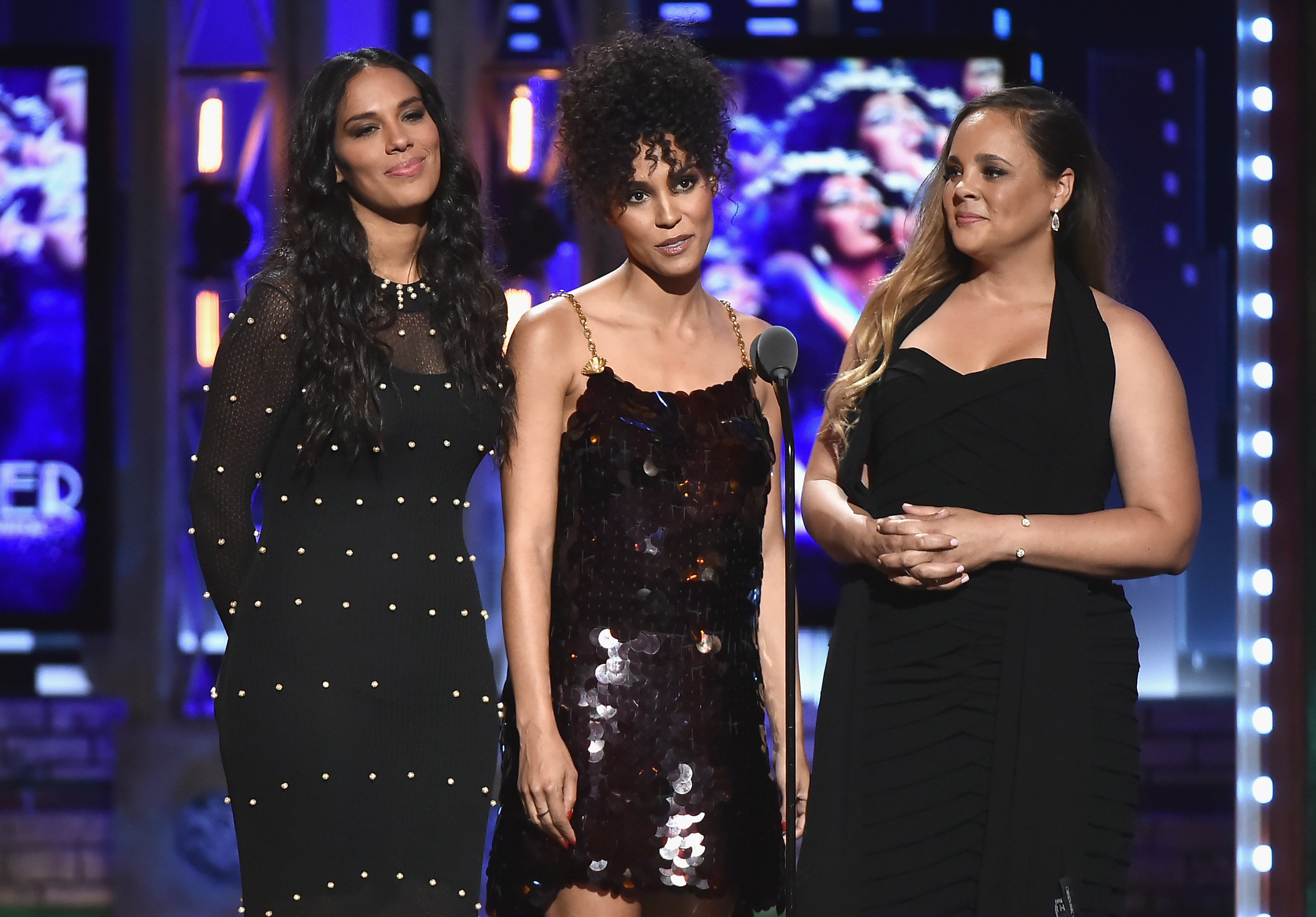 Brooklyn Sudano, Amanda Sudano and Mimi Summer attend the 72nd Annual Tony Awards at Radio City Music Hall on June 10, 2018. | Photo: GettyImages
WHAT BRUCE SUDANO'S REGRETS
For 70-year-old Bruce Sudano, there's one thing that still bothers him about not having his wife with him anymore. He said:
"I think the feelings of regret that I have now are the things that are happening that I wish she could see now. When there's another grandchild born and my daughter Brooklyn is on a big TV show called 'Taken' and yesterday, she got word that it had been picked up for a second season - it's those kind of things that I wish Donna was here for."
Although Bruce never stops missing his late wife, he says that over the 30-plus years they were together, they lived to their fullest. Traveling, singing for kings, and raising three amazing women.
"They learned a lot from their mother ... we always told them to follow their dreams," Sudano said of his daughters. "They all are doing really well and are handling lives very well, and I know their mother would be really proud of them."
Please fill in your e-mail so we can share with you our top stories!