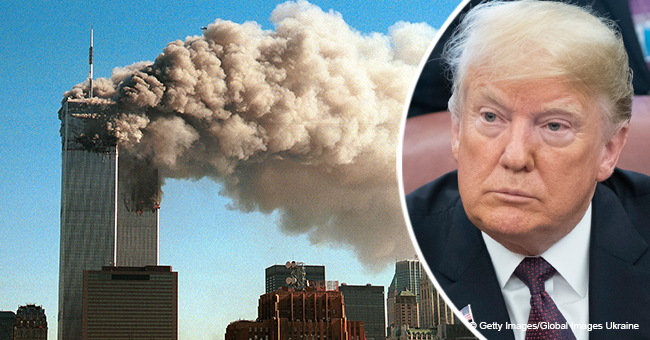 Donald Trump Accused of Endangering Muslim Congresswoman's Life with Hateful Tweet
The President of the United States was recently slammed by several fellow politics for willingly endangering the life of Representative Ilhan Omar through a graphic 9/11 video.
On Friday, April 12, 2019, Donald Trump took to his official Twitter account to share an edited video of Omar saying that "someone did something," with the burning World Trade Center towers.
The highly controversial post was accompanied by the words "WE WILL NEVER FORGET," and suggested that Omar was dismissive of the September 11, 2001, terrorist attacks.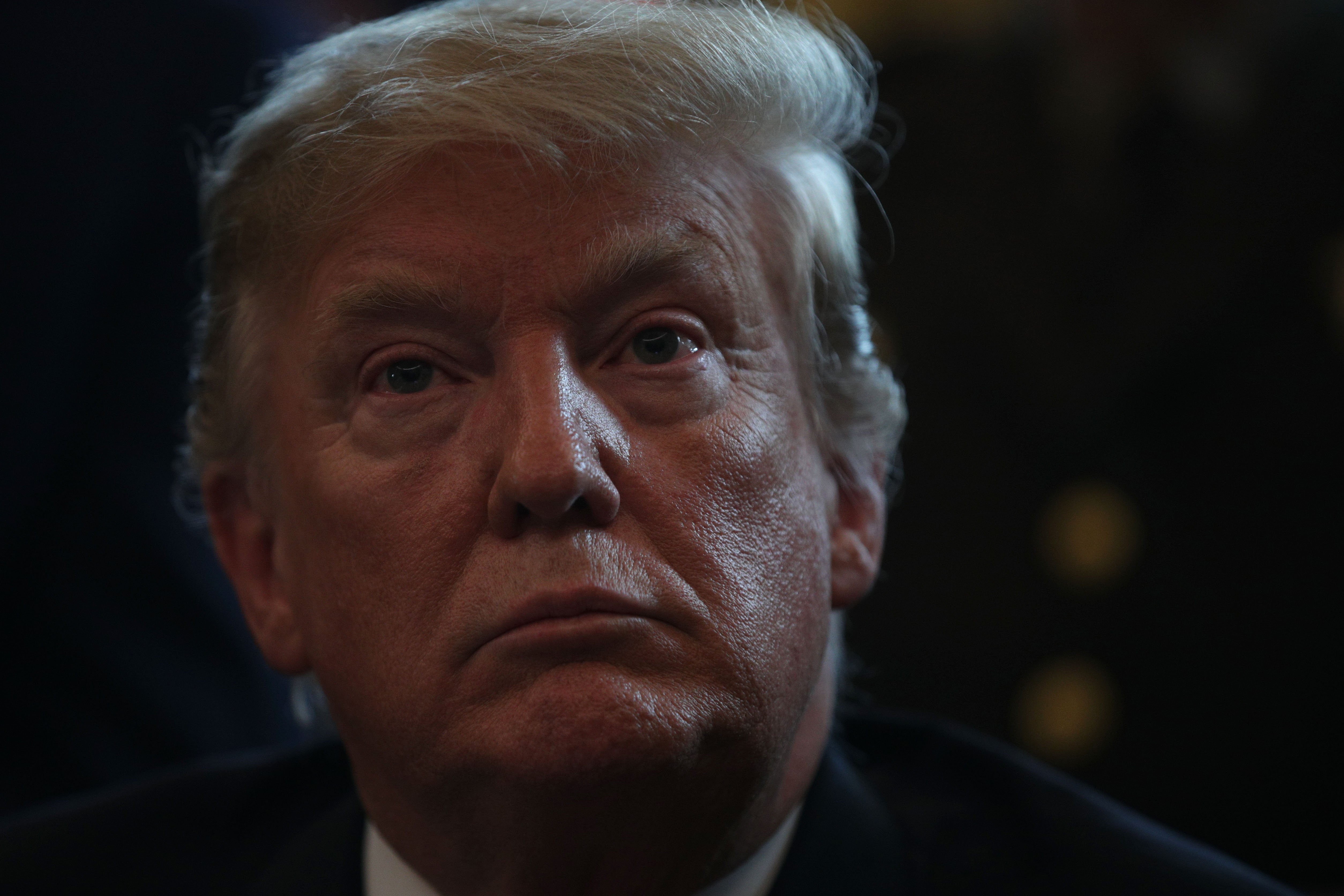 Donald Trump during a border security meeting in the Oval Office at the White House | Photo: Getty Images
WORDS TAKEN OUT OF CONTEXT
Omar's snippet in the video was pulled from her recent speech at the Council on American-Islamic Relations (CAIR), where she said that many Muslims saw their civil liberties taken away after the tragedy.
The Representative added:
"CAIR was founded after 9/11 because they recognized that some people did something and that all of us were starting to lose access to our civil liberties."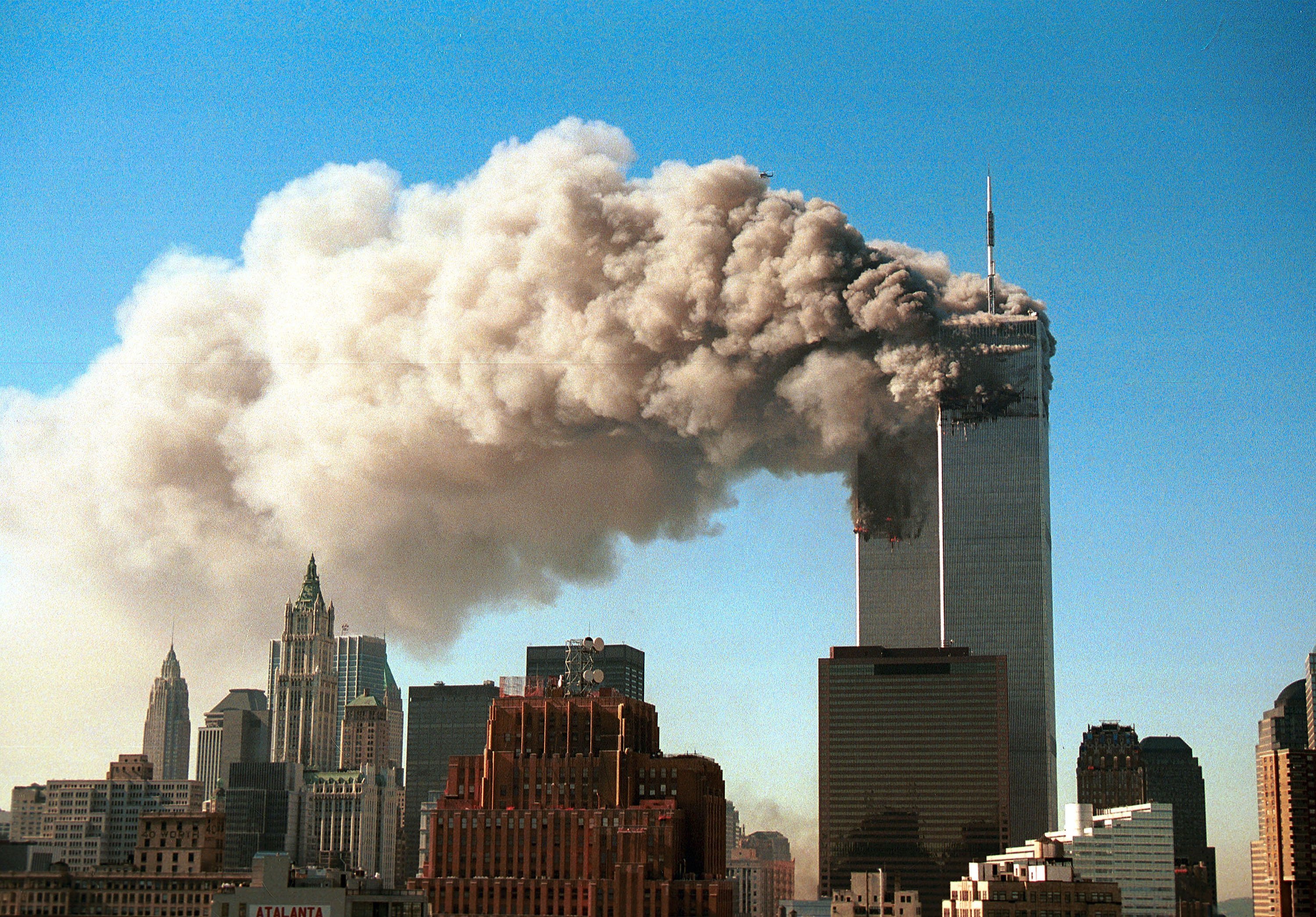 The World Trade Center twin towers following the terrorist attacks in New York City, 2001 | Photo: Getty Images
ENCOURAGING VIOLENCE UPON OMAR
According to the Council's website, CAIR was established in 1994 but its popularity increased following the Twin Towers attacks.
Trump's tweet, however, was seen as racist and full of hatred by several politicians. Bernie Sanders, for example, praised Omar for her courage and strength and appealed for the dangerous attacks against her to stop.
Sander's opinion was shared by Senator Elizabeth Warren, who accused the President of inciting violence against a Congresswoman, as well a whole group of Americans who share her religion.
The highly controversial post was accompanied by the words "WE WILL NEVER FORGET"
Senator Amy Klobuchar was also quick to remind everyone that a man has already been charged for threatening to kill Omar, and that the President was only making things worse.
A VERY SCARY EPISODE FOR THE CONGRESSWOMAN
The suspect, who called Omar's office and threatened to kill her by shooting her in the head, was identified by the police as Patrick W. Carlineo from New York City.
A tape of the call was immediately forwarded to the FBI and the Police. The 55-year-old was tracked down and questioned at his home, where he claimed to be a patriot who loves Trump.
While being interrogated by the FBI, the suspect also said that he hated "radical Muslims on our government." Carlineo was then arrested and charged with threatening to assault and murder.
Please fill in your e-mail so we can share with you our top stories!