Shutterstock.com
Joke: Three Siblings Gathered to Celebrate Their Parent's Anniversary

The three siblings decided to meet up to congratulate their parents on their wedding anniversary, but their father's reaction was unforgettable.
A couple was celebrating their 50th wedding anniversary, and their three successful and wealthy children agreed to have a Sunday dinner with their parents to honor them.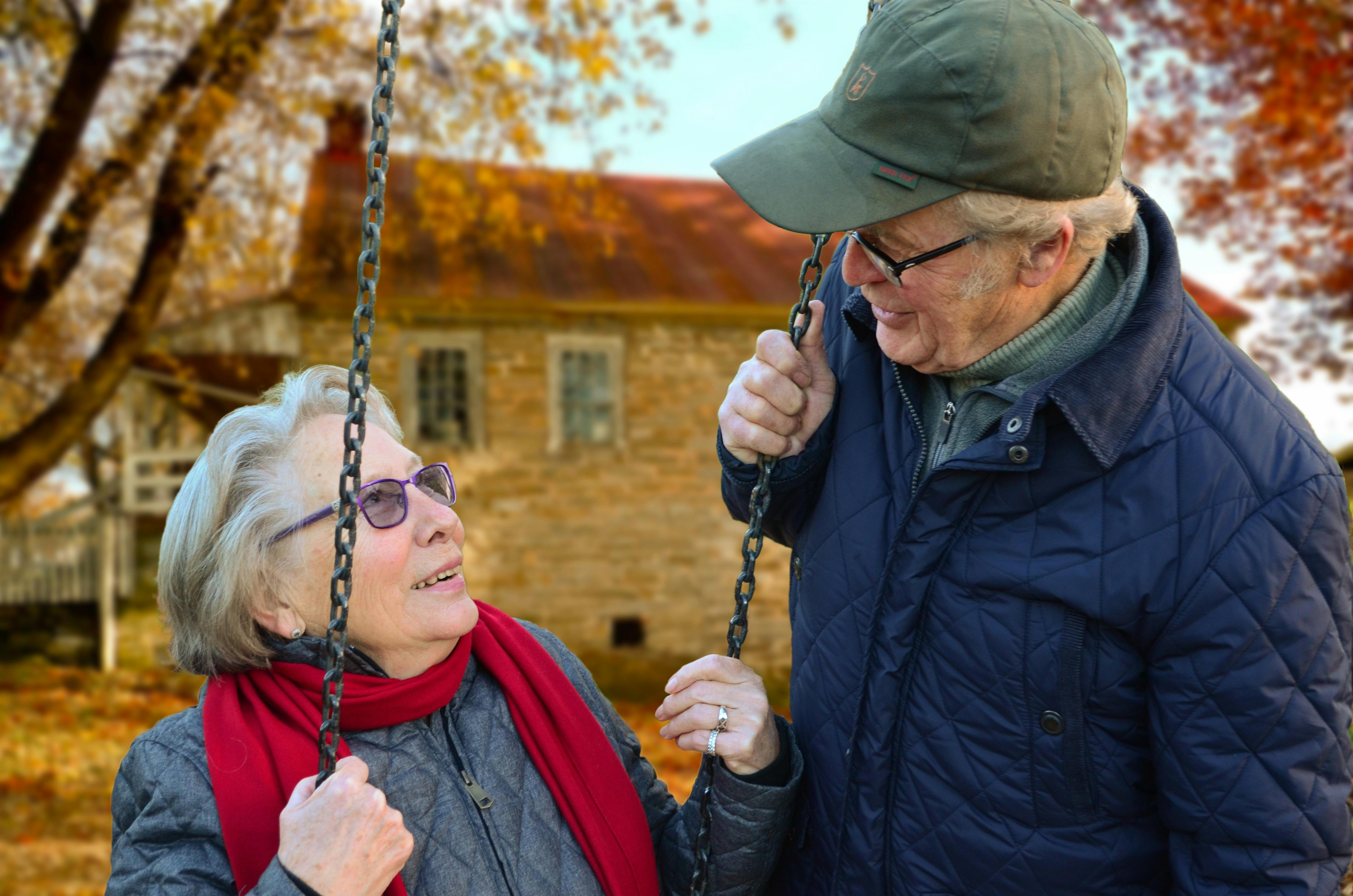 Man standing beside a woman on swing | Photo: Pexels
The three of them were late as usual, and they all had excuses as to why.
"Happy anniversary, Mom and Dad," the first son said. "Sorry, I'm running late… I just didn't have the time to get you a present."
"No worries," said the father. "The important thing is that we're all together."
"Just flew in from L.A. and didn't have time to get you anything… I'm sorry," the second son said.
"It's nothing," said the father, "just glad you could be here today."
"Happy anniversary!" the daughter said as she arrived. "I'm sorry, but I've been out of town and didn't bring a present."
"I really don't care, at least the five of us are together today," their father told her.
Later on, during dinner, the dad put down his fork and stated he had something to say.
"Listen, you three, there's something your mother and I need to tell you," he said. "We came to this country broke and desperate. Despite this, we were able to raise you and send you to college. But we never got around to getting married."
The three siblings were left completely stunned by this revelation.
"You mean we're bastards?" they asked.
"Yep," their father replied. "And cheap ones, too!"
Want to laugh some more? Check out this story of a wife who taught her lazy husband a lesson for refusing to help her.
A husband was at home watching football when his wife approached him with a simple problem. "Honey, could you fix the light in the hallway? It's been flickering for weeks now," she told him.
He seemed visibly annoyed by his wife's request. "Fix the lights now? Does it look like I have a GE logo printed on my forehead? I don't think so."
"Fine," she replied. "Well, then could you fix the fridge door? It won't close right."
He then answered, "Fix the fridge door? Does it look like I have 'Westinghouse ' written on my forehead? I don't think so."
"Fine," the wife again replied. "Then at least you could fix the steps to the front door? They are about to break."
"I'm not a carpenter and I don't want to fix steps," he said, clearly more interested in his football game instead. "Does it look like I have 'Ace Hardware' written on my forehead? I don't think so. I've had enough of you. I'm going to the bar!"
The husband then stormed off outside the house and went to the bar. He stayed there drinking for a couple of hours.
Eventually, he began feeling guilty about how he treated his wife and decided that it was best to return home.
As he stepped inside the house, he was surprised to discover that the steps were already fixed, and the hall light was working. He also noticed that the fridge door was fixed as well.
"Honey, how did all this get fixed?" he asked his wife, confused.
"Ah well, when you left I sat outside and cried. Just then a nice young man asked me what was wrong, and I told him. He offered to do all the repairs, and all I had to do was either go to bed with him or bake a cake," she replied.
Surprised, the husband asked, "So what kind of cake did you bake him?"
The wife then quipped, "Hello, do you see 'Betty Crocker' written on my forehead? I don't think so."
Source: Bored Daddy.
Please fill in your e-mail so we can share with you our top stories!