Meghan McCain and Joy Behar Delighted at 'SNL' Parody of 'The View'
On Saturday's episode of "SNL," the parody of the argument between "The View" co-hosts, Meghan McCain and Joy Behar aired and the television hosts loved it.
SNL's Aidy Bryant played McCain, Kate McKinnon — Behar, Cecily Strong — Abby Huntsman, Melissa Villaseñor — Ana Navarro, and Leslie Jones — Whoopi Goldberg.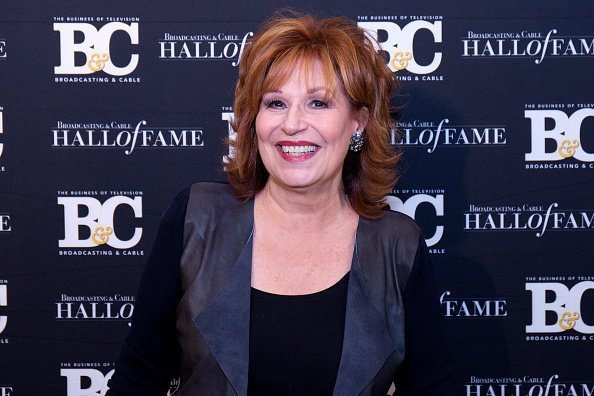 The comedians replayed the disagreement in the form of a parody, which centered on the two women's different opinions on immigration issues and the resignation of Homeland Security Secretary, Kirsten Nielsen.
The highlights featured McKinnon repeating President Trump's name severally, before adding that she gets paid for the number of words spoken, and Bryant referring to herself as the Princess of Arizona.
When things became heated, Villaseñor videoed the exchange with her phone, while Strong ate popcorn. Jones saved the day by diffusing the tension with water from a squirt gun.
The television personalities found the skit to be hilarious, and McCain took a break from her self-imposed absence from social media to comment. The Arizona native wrote that getting parodied by "SNL" is a pop cultural honor, adding at the end "Signed, your old intern and the Princess of Arizona." 
I'm not supposed to be on twitter because of hiatus BUT this sketch is hilarious, and being parodied by @SNL is a huge pop cultural honor. - Signed, your old intern and "the princess of Arizona" 😜🌵 https://t.co/HUtON4Xi3V

— Meghan McCain (@MeghanMcCain) April 14, 2019
Behar expressing her pleasure wrote:
"Finally, an actual female is playing me. Thank you, Kate." 
Finally an actual female is playing me. Thank you Kate. https://t.co/rIOtQcQwqI

— Joy Behar (@JoyVBehar) April 14, 2019
On SNL's Twitter page, the video of the skit got tagged "Nothing like a good split screen." Their followers seem to agree, as they replied the tweet with "Best #TheView spoof ever," "I love this skit! So right on," "Nailed Meghan perfectly," "Awesome," and "The spraying of water; priceless."
Nothing like a good split screen. #SNL pic.twitter.com/K4MwyU6kGz

— Saturday Night Live - SNL (@nbcsnl) April 14, 2019
The recreated scene occurred last Monday when the 34-year-old daughter of late Senator John McCain interrupted her co-host mid-sentence. The younger woman first gave her opinion on the border crisis, which according to her is felt more by those living in states near it. 
The 76-year-old took it up from there; she said what the immigrants need is for their countries to get reliefs. In her view, if they are happy there, staying will not be an issue. McCain didn't agree, leading to the interruption, and when Behar pointed it out to her, the younger host said it was the other woman's job to listen to her.
At this point, Goldberg stepped in asking everyone to voice their opinions civilly and not interrupt others. A source told "PEOPLE" that the matter ended on-air, and although both women are quite different, they are professionals with a good working relationship.