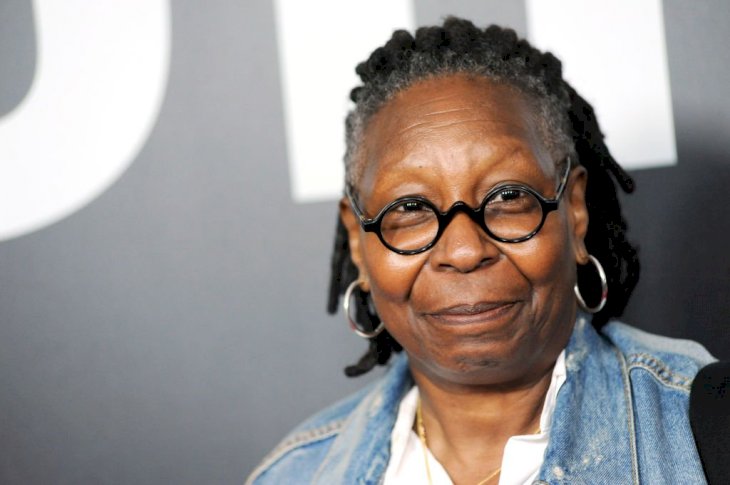 Whoopi Goldberg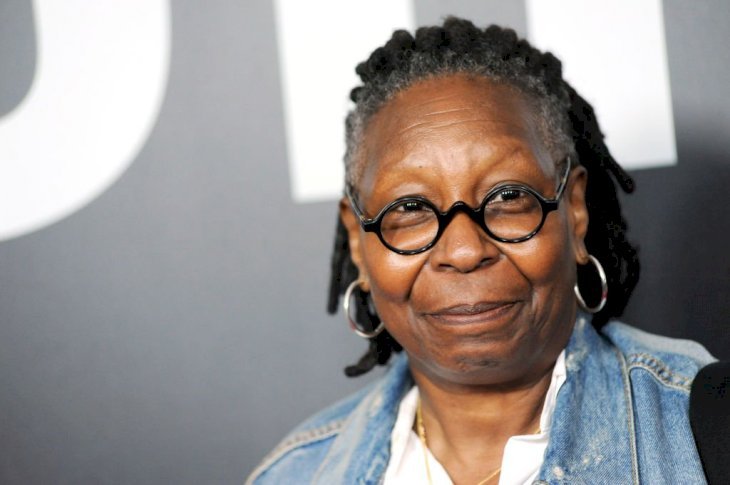 Source: Getty Images
Content
Whoopi Goldberg is a New York City-born actor who has won a Grammy Award for Best Comedy Recording and successfully launched her acting career with the film, "The Color Purple."
She has gone on to win multiple awards, including an Academy Award, Emmy award, Grammy award, and a Tony Award.
Goldberg was born on November 13, 1955, in New York City. She was named Caryn Elaine Johnson Goldberg. Goldberg's mother, Emma, was a single mother to Goldberg and her older brother, Clyde.
They lived in a housing project in the Chelsea section of Manhattan, and Emma worked a variety of jobs to support her family. Goldberg decided to changed her name after determining her name was not exciting enough. She has stated that she is half Jewish and half Catholic.
Though Goldberg is famous for her dreadlocks, grin, and piercing humor, she is better known for her brilliant performances in both comedic and dramatic roles, especially for the groundbreaking work as an African-American woman in the Hollywood film industry.
Goldberg dropped out of high school when she was seventeen. Her studies were negatively affected by her undiagnosed dyslexia.
Goldberg studied the art of acting under teacher Uta Hagen in New York City. Her first onscreen appearance was in the 1982 movie, "Citizen: I'm Not Losing My Mind, I'm Giving It Away." It was an avant-garde feature film by William Farley. Then in 1983, Goldberg created 'The Spook Show,' which was a one-woman show with a variety of character dialogues.
Director Mike Nichols helped her take it to Broadway, renaming the show to "Whoopi Goldberg." The show ran for a total of 156 performances between October 24, 1984 and March 10, 1985. During it's run, the show was filmed, and in 1985, it was broadcast on HBO as "Whoopi Goldberg: Direct from Broadway."
The stunning Broadway performance caught the eye of director Steven Spielberg, who offered Goldberg the lead role in the film, "The Color Purple." By late 1985, "The Color Purple" was released and was an immense success. The film received 11 academy award nominations which included Goldberg being nominated for Best Actress.
In 1986, Goldberg starred in "Jumpin' Jack Flash." The film was moderately successful. During the following two years, Goldberg appeared in three more motion pictures: "Burglar" (1987), "Fatal Beauty" (1987), and "The Telephone" (1988). Even though these were not as successful as her first movies, Goldberg still won awards from the NAACP Image Awards.
"The Telephone," which Goldberg was contractually obligated to act in, flopped at the box office and led to the breakdown of her first marriage. Her next movie, "Clara's Heart," also did poorly at the box office. However, Goldberg's performance was revered by critics. Towards the end of the 1980s, Goldberg starred in many HBO specials of Comic Relief.
Then at the beginning of 1990, Goldberg starred in the series, "Bagdad Cafe," which ran for two seasons on CBS. Around the same time, she also starred in "The Long Walk Home."
In 1990 she appeared in the hit movie, "Ghost," and as a result became the first black woman to win the Academy Award for Best Supporting Actress in over 50 years. She also won an Academy Award for acting, making her the second black woman to win an Academy Award for acting after Hattie McDaniel, for "Gone with the Wind" in 1939.
She also starred in "Soapdish" (1991), and "Star Trek: The Next Generation" as Guinan. She also played a role in the next two "Star Trek" movies.
Then on May 29, 1992, the major hit "Sister Act" was released. The film grossed US$200 million during its first week and earned Goldberg a Golden Globe Award.
She also starred in "Sarafina!," and hosted her talk show called "The Whoopi Goldberg Show," as well as starring in "Made in America" and "Sister Act 2: Back in the Habit." Between 1994 and 1995, Goldberg appeared in "Corrina," "The Lion King," "The Pagemaster," "Boys on the Side," and "Moonlight and Valentino."
In 1996, she guest-starred on 'Muppets Tonight.' 1996 saw her star in four motion pictures: "Bogus," "Eddie," "The Associate," and "Ghosts of Mississippi."
Goldberg became the first African-American woman to host the Academy Awards and the first woman to host it alone in 1994. She went on to host it again in 1996, 1999, and 2002.
1998 to 2001 saw Goldberg playing supporting roles in "How Stella Got Her Groove Back," "Girl Interrupted," "Kingdom Come," and "Rat Race." Goldberg also starred in a version of "Cinderella" by ABC TV as well as "A Knight in Camelot," and "Call Me Claus."
She reached a new audience demographic when she appeared as the "Center Square" on the show Hollywood Squares in 1998.
Goldberg was also the executive producer of the show and earned four Emmy Awards nominations. She left the series in 2002. Recently, Goldberg played a cameo role in the remake of "Teenage Mutant Ninja Turtles" in 2014, and played herself in Chris Rock's "Top Five."
Goldberg was honored with a star on the Hollywood Walk of Fame on her 46th birthday. She also did some documentary work in 2003 where she narrated slave narratives in "Unchained Memories."
During the following two years, Goldberg became the spokeswoman for Slim Fast and ventured into producing, where she produced two television series: "Strong Medicine," and "Whoopi's Littleburg" on Nickelodeon.
In 2007, Goldberg became a moderator and co-host of "The View," after Rosie O'Donnell left the show. Though she had a slow start, Goldberg managed to increase the show's ratings more than Rosie O'Donnell had done.
She has, however, been involved in some scandalous situations due to her comments on the show. These included comments that condoned football player Michael Vick's dogfighting and defended Bill Cosby (until she realized the circumstances and took steps to try and correct her initial stance).
Besides her many TV and film endeavors, Goldberg is also an entrepreneur. She is the co-founder of Whoopi & Maya, a company that makes cannabis-based medicine for women with menstrual cramps. The company was launched in April 2016.
Goldberg has had three marriages throughout her lifetime.
In 1973, she met Alvin Martin and married him. Together, the couple has a daughter. Unfortunately, by 1979 the marriage ended in divorce.
Then in 1986, Goldberg married cinematographer David Claessen, but they divorced two years later.
Her last marriage was to Lyle Trachtenberg and only lasted a year. She has also been romantically linked to Frank Langella, Timothy Dalton, and Ted Danson. However, Whoopi has expressed that she has no intentions of getting married again.
From her daughter with her first husband, Goldberg has three grandchildren and a great-granddaughter.
"We're here for a reason. I believe a bit of the reason is to throw little torches out to lead people through the dark." ~Whoopie Goldberg
Had an older brother: Clyde Johnson (c. 1949 - May 11, 2015).
Discovered by director Mike Nichols.
1994: Became the very first woman to host the Academy Awards solo.
Please fill in your e-mail so we can share with you our top stories!