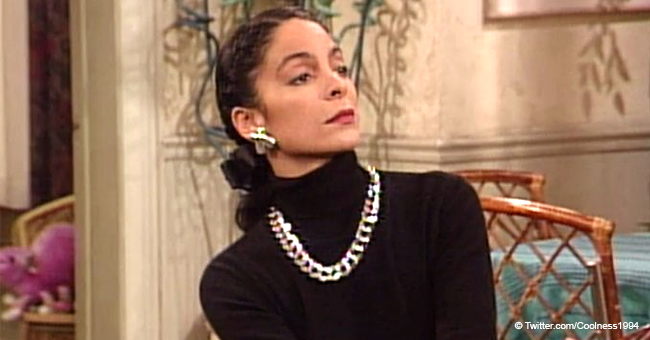 Remember Whitley Gilbert from 'A Different World'? She Has a Beautiful Teenage Daughter

Jasmine Guy, the actress who played Whitley Gilbert, the southern belle on "A Different World," is now the proud mother of a gorgeous 19-year-old daughter.
Most of us remember Jasmine Guy as the snooty southern belle in the "Cosby Show" spinoff "A Different World."
Jasmine Guy would go on to have a varied and successful career not just as an actress, but also as a professional dancer and choreographer - and the proud mom of a college-age daughter.
JASMINE GUY'S STUNNING DAUGHTER
Guy is the proud mom of Imani Duckett, whom she shares with former husband Terrence Duckett.
When the couple divorced in 2008, Guy moved to her hometown of Atlanta with her young daughter and proceeded to raise her on her own.
JASMINE GUY'S MOST CHALLENGING ROLE EVER
For Guy, raising her daughter is easily the most challenging and difficult task she ever took on - but also the most rewarding.
"I started to pray, 'God, please just don't let me get in the way of who she is supposed to be,'" she revealed.
BALANCING MOTHERHOOD WITH HER PROFESSIONAL LIFE
The prolific entertainer had more than enough on her plate. Apart from raising a little girl on her own, Guy also managed a diverse career which included TV shows like "Fame," and films like Spike Lee's "School Daze." In the 90s she even released an R&B album.
For years rumors have circulated that Guy was suffering from Lupus
FOLLOWING IN HER MOM'S FOOTSTEPS
Imani seems to take after her famous mom in more than just her stunning looks.
The teen took her first steps in the performance arts in the Atlanta play "Serial Black Face" in 2016 and showed that she has a definite flair for acting.
It's clear that Guy has done a great job raising her, and Imani is definetly a fresh face to watch out for over the next few years. She may just outshine her famous mom.
JASMINE GUY DENIES HEALTH ISSUES
Living in the limelight is one of the downsides of fame, as Jasmine Guy well knows.
For years rumors have circulated that Guy was suffering from Lupus, a long-term autoimmune disease that causes inflammation, swelling, damage to the joints, and the skin, kidneys, blood, heart, and lungs.
The 57-year-old celebrity has finally addressed the issue publicly:
"Had a great birthday. I DON'T HAVE LUPUS. NEVER DID. DONT WORRY! Bad rumor," she said.
Jasmine Guy is happy, healthy, and living her best life.
Please fill in your e-mail so we can share with you our top stories!