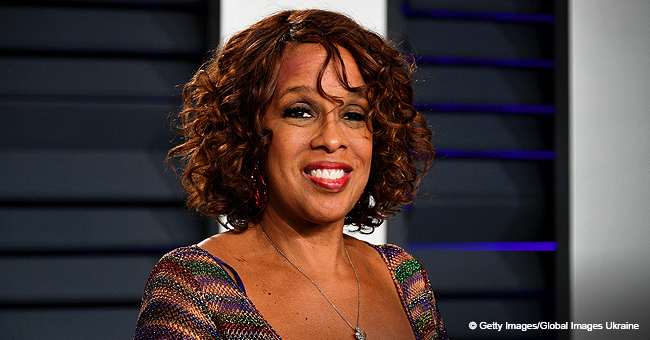 CBS Staff Reportedly Worried Network Can't Afford Gayle King Amid Contract Renewal Negotiations
CBS staff is afraid the network may not be able to afford Gayle King's new contract at double the salary.
CBS may have a problem holding on to their star host on "CBS This Morning," insiders fear.
The network may have bitten off more than they could chew when they agreed to double Gayle King's annual salary during their current contract negotiation.
"It's not like CBS News can all of a sudden find ABC or NBC money — it has to come from somewhere."
DOUBLE OR NOTHING?
CBS executives have been negotiating a new contract with King, and the signatures should be drying - but the deal has yet to be closed.
At the root of the delay is finding the funds to pay King's salary, which the network has agreed to double.
KEEPING KING IS A PRIORITY
Keeping King on board is a priority for CBS who has seen ratings soar when the host's latest interview with accused sex offender R Kelly went viral. King, who was earning over $5 million, has agreed to stay on, but for double the salary.
THE INTERVIEW THAT SHOWED GAYLE KING'S METAL
In a dazzling coup, King got R Kelly, who is facing charges on 10 counts of aggravated criminal sexual abuse to sit down with her and address the accusations against him.
R Kelly has faced accusations of sexual misconduct with minors throughout his career, but the release of the documentary "Surviving R Kelly" led to renewed investigations into his life.
In the 80-minute-long interview, King spoke to R Kelly about the allegations of sexual misconduct leveled against him
GAYLE KING: "NO COMMENT"
King's no-holds-barred interview with Kelly was the media event of the year and garnered the host universal acclaim for the way she handled her tempestuous guest.
King was asked about her contract negotiations during Variety's Power of Women luncheon on April 5 at Cipriani's in New York:
"I never ever discuss contracts in the media. I think the best place to discuss a contract is with CBS."
King has revealed that R Kelly is willing to do a second interview with her at a future date.
R KELLY'S INTERVIEW WITH GAYLE KING
The interview that sent Gayle King's stock skyrocketing has gone viral and garnered millions of viewers for CBS.
In the 80-minute-long interview, King spoke to R Kelly about the allegations of sexual misconduct leveled against him, and the 10 charges he is facing for aggravated criminal sexual abuse of a minor.
R.Kelly denied all the allegations, and when King questioned him about his history of involvement with underage girls, the R&B singer had a meltdown.
Kelly surged to his feet, ranting, even as a serene King calmly listened to his diatribe against the victim's parents whom he accused of selling their daughters to him.
King's calm demeanor and control of the situation have earned her universal acclaim, and a hefty raise.
Please fill in your e-mail so we can share with you our top stories!