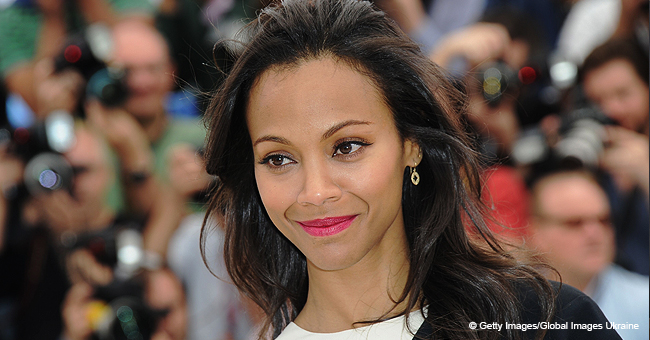 Zoe Saldana Shares Hilarious Story of How Her Mom Always Mixes Her up with Thandie Newton
Zoe Saldana and Thandie Newton could easily pass as twins, or so that thinks Zoe's mom. The "Guardians of the Galaxy" actress recently visited "The Late Late Show with James Corden" and shared the funny story about her mother often confusing her with the British star.
Saldana, 40, visited the late-night show to promote her upcoming animation film, "Missing Lin."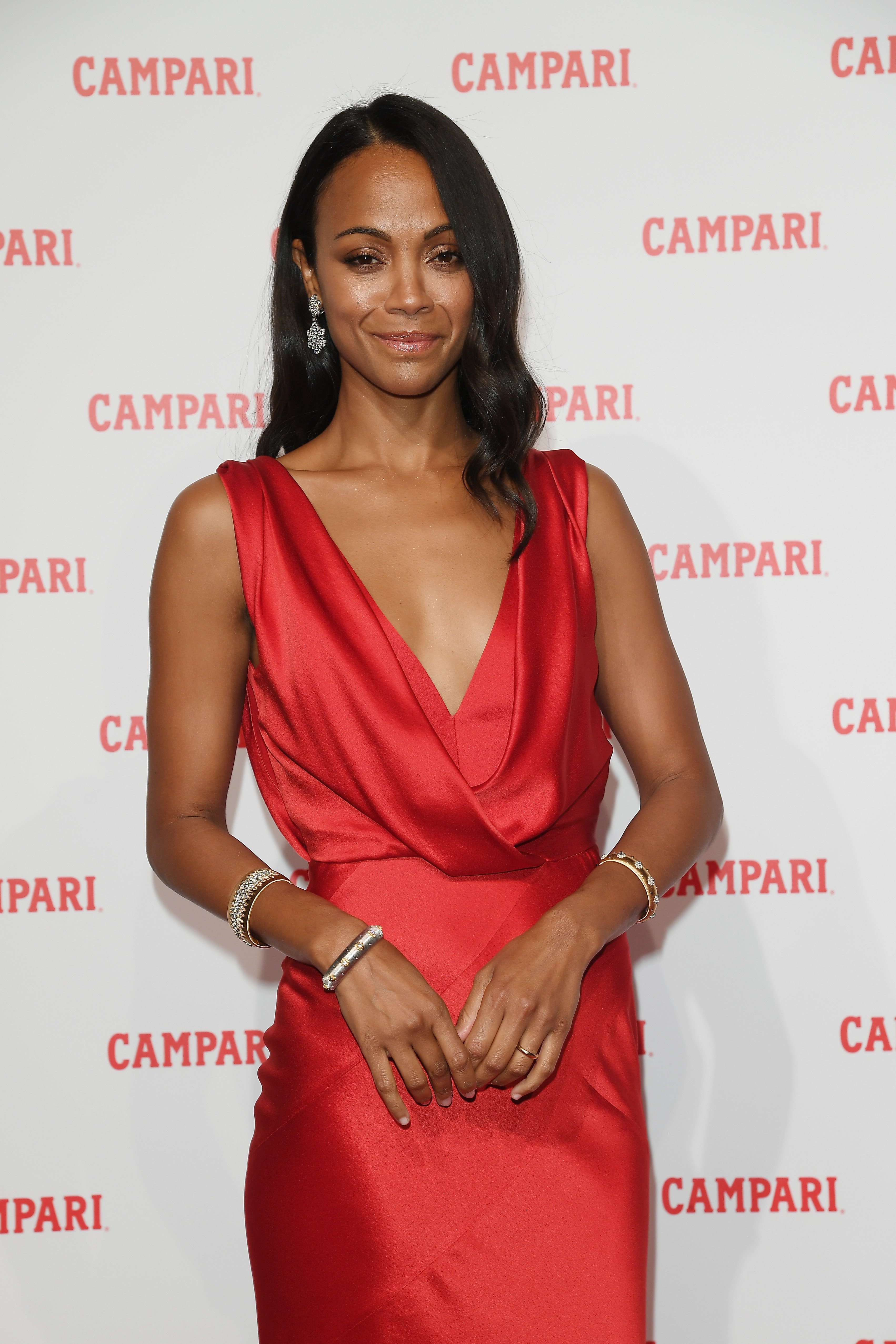 Zoe Saldana attends the premiere for the Campari Red Diaries short movie, 'The Legend of Red Hand.' | Photo: GettyImages
While talking about crazy moms with the other guest, actor Jason Clarke, Zoe revealed that her mother, Asalia Nazario, seems to struggle when differentiating her from Thandie Newton.
"My mom still thinks that I'm in Westworld," Zoe joked, referencing Thandie's HBO show.
"I'm like, 'Years ago you thought that I was in Traffic.' I'm like, 'Mom, you did not give birth to Thandie Newton,'" Saldana added, earning laughs from Corden and the audience.
Thandie Newton attends special BFI screening of 'Solo: A Star Wars Story.' | Photo: GettyImages
But even as time passes, Mrs. Nazario doesn't seem to grasp the contrasting differences between her daughter and her British doppelganger. As Zoe continued her story:
"And then again, she was like, 'Your show is on HBO!' And I was like, 'Which one?' She goes, 'Westworld!' I was like, 'When are you going to understand I am not Thandie Newton!'"
"So, what you're saying is, your mother doesn't know what you look like," Corden, amused, pointed out.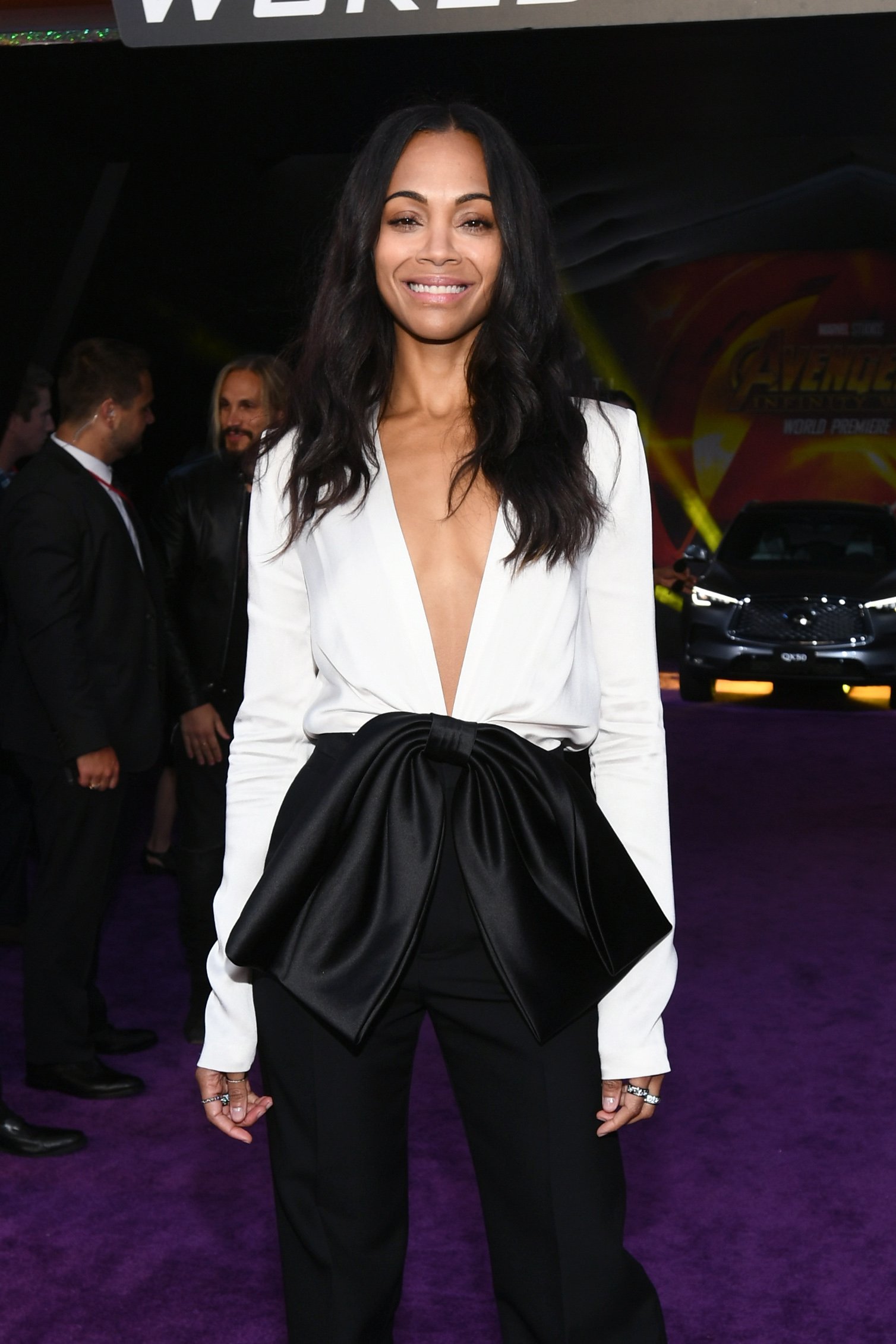 Zoe Saldana attends the premiere of Disney and Marvel's 'Avengers: Infinity War'. April, 2018. | Photo: GettyImages
Saldana then revealed that she met Newton once at the Golden Globes Awards, and thinking she wasn't alone in the frustrating battle against the comparisons, she went for a hug with the actress.
However, Newton's reaction was not what Saldana expected:
"I kind of scared her because I didn't tell her why I was invading her space. I was just like, 'Oh my god, please tell me that people confuse you with me.' And she's like, 'Who are you?'"
Luckily, the awkward interaction served as the opening for a friendship between the two stars, as Zoe proudly revealed, "We text now! We're friends. So, we're sisters."
Although Zoe's mom could be titled as distracted or silly for her mistake, she's not the only one who has confused Saldana and Newton.
Last year, it was Thandie who shared a similar story on a visit to "The Graham Norton Show."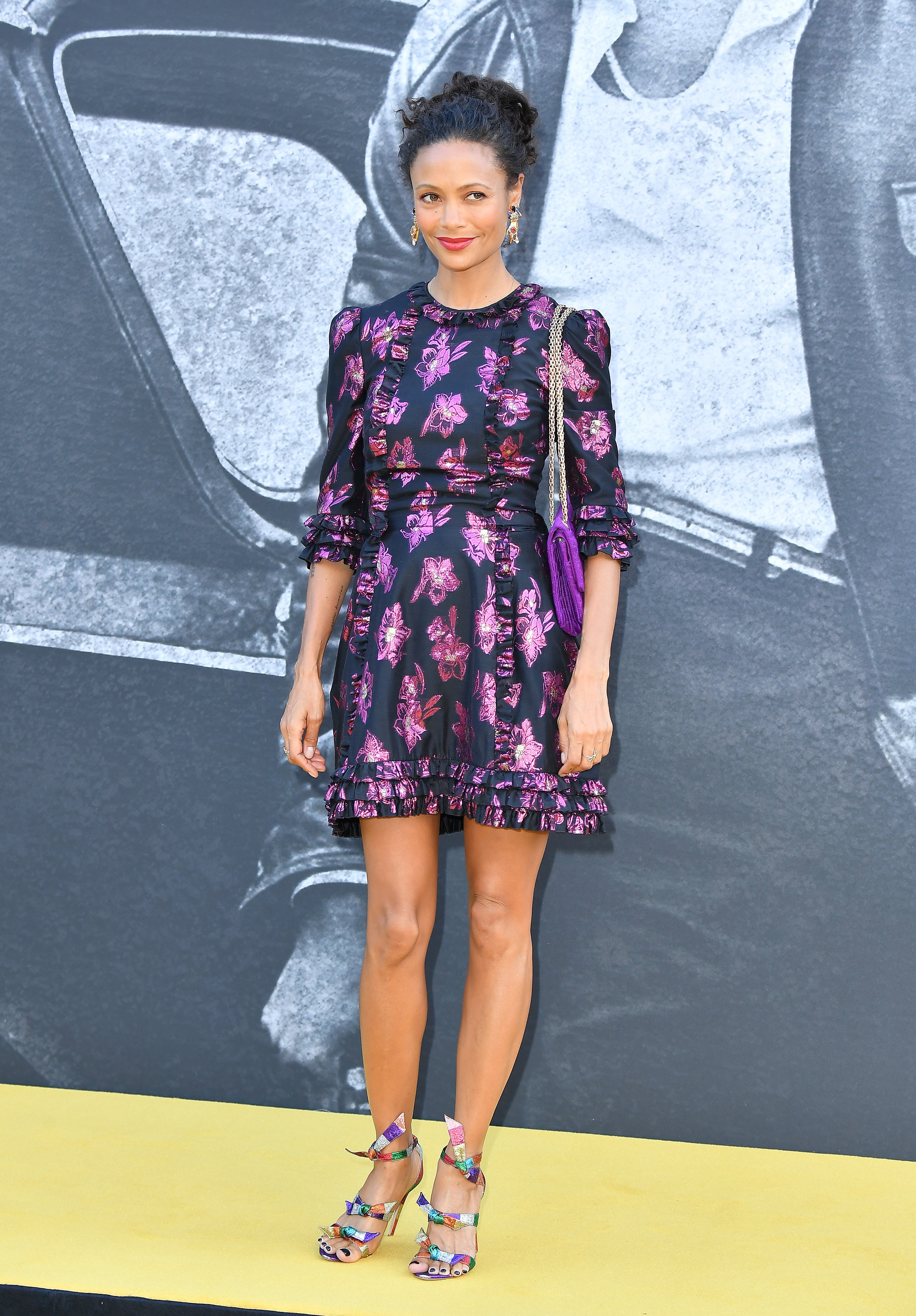 Thandie Newton attends the UK premiere of 'Yardie' on August 21, 2018. | Photo: GettyImages
Newton recalled how once she was in a Soul Cycle class in Los Angeles and Victoria Beckham was also there, so they started to talk.
And even though they had met before, Newtown didn't need much to realize Victoria had mistaken her for another person.
She said:
"We were chatting away when she said, 'It's so great that you are here when you are pregnant.' I said, 'I actually had my baby a couple of months ago.' We carried on chatting, and it was obvious she thought I was someone else, so I said, 'Do you think I am Zoe Saldana?'"
Victoria, Thandie said, was utterly embarrassed and mortified.
And even though Newton didn't take the situation to offense because "Zoe is a rare beauty," she added, "but really? Up close? Come on! And — I am British!"
In a 2014 interview with the Hollywood Reporter, Saldana revealed that while people mostly confuses her with Newton, she has also been mistaken by Jada Pinkett-Smith and Kerry Washington.
But when asked if it doesn't bother her that people think all black actresses look the same, she said "no."
"Because one time I entered a restaurant and there were all these beautiful blond girls around a table, probably all from Orange County. It felt like it might have been a high school reunion or something. There were like 20 beautiful girls, but they were all the same. I couldn't tell any of them apart," she joked.
Zoe is currently working on four more "Avatar" movies, while Newton is at full with HBO's "Westworld."
Please fill in your e-mail so we can share with you our top stories!