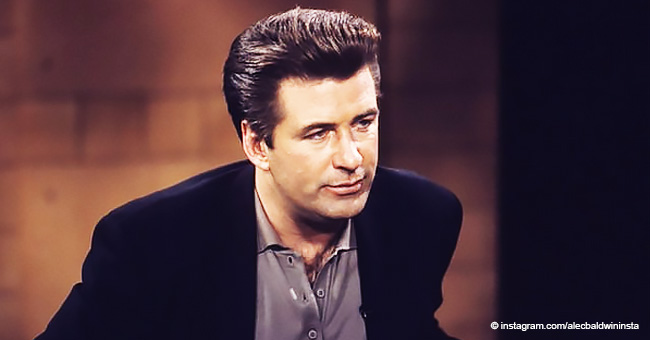 Alec Baldwin Posts Tribute to Loving Father 36 Years after His Death

In remembrance of his father who died aged 55, Alec Baldwin recalled how the death of a parent affected him "tremendously."
Alec's former high school football coaching father died on April 15, 1983, of lung cancer. Even though his mother is still living, the actor took to Instagram and shared just how "irreplaceable" his father is.
The 61-year-old posted a slideshow with two pictures of his father and captioned a touching tribute where he spoke of his father as a "uniquely caring" and "dedicated" man who helped shape the futures of scholars and athletes for 28 years.
"Beyond missing those who are no longer with us, beyond wondering where they have gone and how life might have been if they had lived longer, the loss of a parent sets in motion the 'orphan clock,'" Alec wrote.
He referred to parenting as a "wondrous and vital calling" and wrote about how he searched in vain for another who could mentor him and care for him as a father figure would.
As the post came to a close, Alec added, "A mother, a father, under the best of circumstances, though never perfect ones, are irreplaceable. I miss you, Dad."
The actor's post came shortly after his wife Hilaria made headlines for drawing attention to her miscarriage.
During her first trimester, Hilaria first shared that she suspected a miscarriage after a scan found the fetus to have a weak heartbeat and that it wasn't growing at the rate it should.
In wanting to "normalize miscarriage and remove the stigma from it," Hilaria openly shared her experience.
Almost a week after her touching post, Hilaria shared an update and confirmed that she indeed had a miscarriage as she wrote, "There was no heartbeat today at my scan...so it's over...but I have some pretty strong and amazing heartbeats right here."
Along with the post she shared a picture of her with Alec and their other four children, the "heartbeats" she chose to focus on during this challenging time and also thanked her fans for their support.
"I hope this conversation continues to grow and that we stick together through both the beautiful and challenging moments in life. Much love and appreciation to all of you, " Hilaria ended her emotional update.
The 35-year-old didn't shy away from transparency as she had to face the next step. In another two updates, which Hilaria shared the following day, she first asked for support as she posted a picture of her and Alec together in the hospital with the caption, "Doing this. Wish me luck."
About an hour and a half later, Hilaria shared her second update as she informed fans of how the suspected D&C appointment went.
Please fill in your e-mail so we can share with you our top stories!