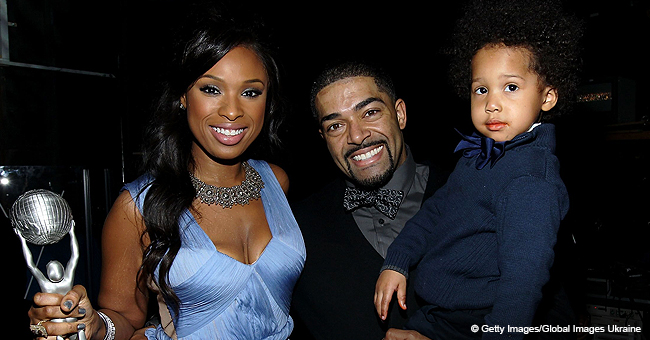 David Otunga Asks Judge to Question Jennifer Hudson Under Oath in Custody Battle
Jennifer Hudson's husband is attempting to get a judge to force the singer to testify in order to boost his case in the bitter custody battle.
A judge set a hearing for David Otunga, Hudson's ex-fiance, to make his case against the "Dream Girls" star and have her take the stand under oath to discuss their relationship.
According to court documents reported by the Blast, Otunga filed the motion in high hopes that the deposition would assist him in winning his case. Meanwhile, Hudson also filed a motion of her own.
The 37-year-old also received a schedule for a hearing to determine whether or not Hudson's motion for Otunga to find a job and track his search for employment would be enforced.
The couple was engaged for several years until 2017. They have one son, David Jr., together. The court battles between the two began getting nasty soon after their split.
Back then, Hudson filed for an emergency order protection which claimed that Otunga pushed her while she held their son. She was granted a temporary request before later dropping the petition.
Otunga denied all the allegations but the two continued fighting it out. Otunga, 39, recently requested that Hudson cover the housing costs of the professional wrestler, lawyer, and actor.
According to Otunga, he was David Jr.'s primary caregiver throughout the relationship due to Hudson's career as a singer and performer. Hudson denied that and rebutted Otunga by accusing him of wanting to have "a career path identical to Jennifer's."
If that is the case, it would show that having such a career does not make one less capable of taking care of a child as Otunga argued. Hudson was also sure to clarify that since the pair were never married, Otunga has no right to housing costs nor to living in a home like that of the singer's.
A document from Hudson read:
"Having a child with a celebrity should not be the basis to treat David like someone who has given birth to a child and who has no means of supporting the child. Jennifer is the one who gave birth to the minor child, who had the child with her as she traveled prior to the difficulties the parties experienced in their relationship."
A trial date set for this month was postponed to May. The two parties are expected to try and settle their differences by that time.
Please fill in your e-mail so we can share with you our top stories!