Wendy Williams to Move out of Sober House Amid Divorce Drama
Wendy Williams showed admirable strength on Monday as she not only appeared on her eponymous show but also made herself the focus of discussion on the hot topic segment.
Williams looked vibrant on Monday's episode of "The Wendy Williams Show" as she went through her job with liveliness and a lot of positive energy. This can be said to be a good thing as the celebrity talk show host has gone through a lot in the past few weeks.
From finding out about her husband's pregnant mistress to relapsing as a result of alcoholism, Wendy proved on Monday that she is ready to weather through it all. The 54-year-old relayed what's been going on on her life to her audience and viewers as she centered on her divorce and how she has been dealing with the pain of it all.
Wendy said, as she pointed out the irony in the situation because the show's purpose was to reflect the happenings in the lives of people:
"It's crazy 'cause now my business is your business, It's kind of funny. Turnabouts a fair game, I get it."
Wendy talked of her "sober house" situation explaining that she took solace in sobriety to do a reflection on her life. She said:
"Believe me you, when you lay in a room with no TV and four gray walls all day … This is my life in the sober house; it's one of the best things, honestly, that could have ever happened to me."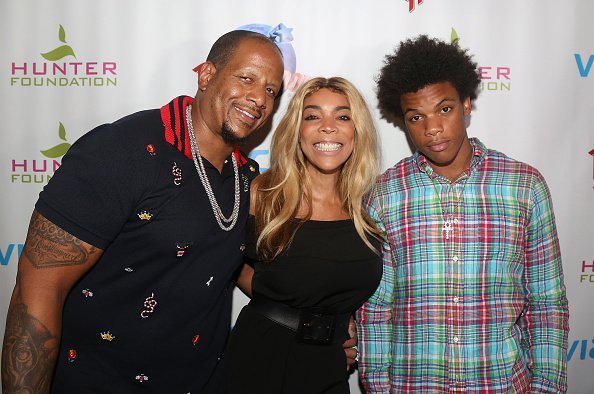 The on-screen star went on to talk about the problems she faced with addiction and the excessive intake of alcohol. Williams bore it all before her audience without inhibitions. She said:
"I have to tell you, you know, I've been dealing with issues with addiction, alcoholism, and I have a whole new life that I planned for myself and my son"
Williams did not falter as she bothered on reality. Stating that everyone has hidden issues they are dealing with and even embarrassed to talk about; she has decided to face her challenges head-on and make lemonades out of lemons. 
Wendy Williams got married to Kevin Hunter in 1997, and the couple has a 19-year-old son. Through the 22 years of marriage, Williams and Hunter have amassed great wealth with a net worth of $60 million but with the divorce, a teardown is bound to occur.
 A few months ago, their union began to crumble owing to news surrounding her husband's longtime mistress who put to bed.