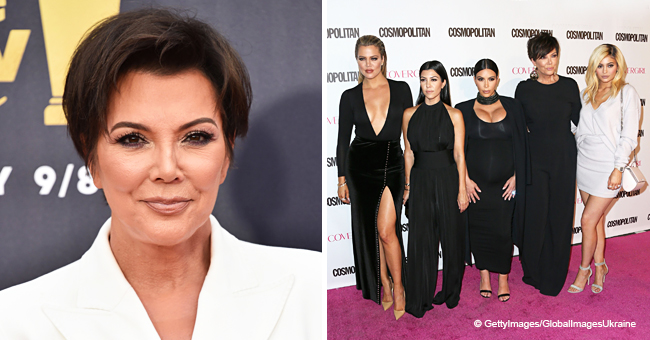 Kris Jenner Admits Daughters Get Paid 'Definitely Six Figures' for Sponsored Social Media Posts
Kris Jenner answered the question a lot of people had asked when she revealed how much her daughters earn for sharing sponsored posts on social media.
Many people have wondered how much the Kardashian-Jenner sisters make for sharing sponsored posts on their social media handles. The self-made billionaire, Kylie Jenner, makes about a million Dollars for every post on Instagram, and what she makes along with her sisters for pushing brands is about to be revealed.
Kris Jenner, the famous "Momager" dished on this during her Sunday appearance on the "CBS" "Sunday Morning" show. Jenner said her daughters are making the most of social media by capitalizing on their huge following.
The mother-of-six revealed that every time Kourtney, Kim, Khloe, Kendall, and Kylie advertise a product on their page, they get paid, and the fee varies depending on the product.
The Momager told Tracy Smith of "CBS News" that the Kardashian-Jenner ladies constantly get offers to put up products for companies and brands, leading to their decision to have a fee schedule.
The sisters charge a different amount depending on whether it is a Facebook, Twitter, or Instagram post. Jenner did not name the exact amount, but she conceded that it is "Definitely in six figures."
The price is also determined by which of the Kardashian-Jenner sister is posting, meaning one might get paid more than the other, depending on the number of followers. Also, if the product gets ingested or applied on the body, the price increases
As much as social media advertising has benefited the sisters, it brought along with its criticisms. "The Good Place" actress, Jameela Jamil once referred to the sisters as "Terrible and toxic influencers on young girls," for advertising for companies that produce products that make young people see themselves in a certain way.
Kim spoke against such criticism during her interview with "The New York Times." The 38-year-old told the news outlet that she only advertise products that she uses. The mother-of-three said she does it for her family, which is expanding soon with baby number four on the way, and since people will always find faults, it's best to do something you believe in.
Kris also responded to critics saying she does not live in a negative space, and adding that a lot of people are excited about her family's journey and who they are.
The Kardashian-Jenner clan also profit from bad publicity. After the cheating scandal involving Kylie's best friend, Jordyn Woods, and Khloe's baby-daddy, Tristan Thompson, the young billionaire sold out every "Jordyn Lip Kit" she had on sale.
It has also benefited their reality show "Keeping Up With The Kardashians," as viewership increases every time they are involved in a bad press.
They've also had endorsements with Adidas, Puma, Nike, and Pepsi, and continue to build their empire as entrepreneurs, influencers, and television personalities.
Please fill in your e-mail so we can share with you our top stories!