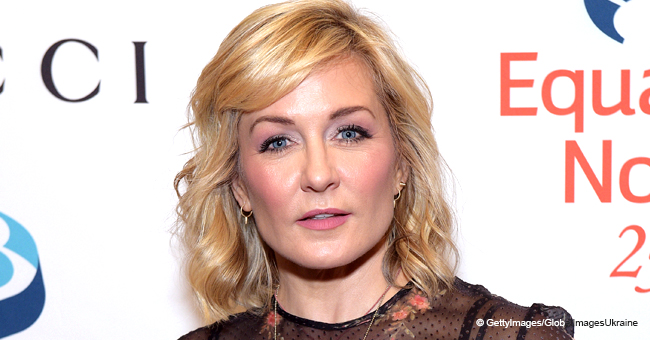 'Blue Bloods': Amy Carlson Hinted That Linda Might Still Be Alive
Following the April 12 episode of "Blue Bloods," actress Amy Carlson took to Twitter to make an ambiguous comment about the show's latest installment that left fans wondering if her character was really dead.
50-year-old Amy Carlson's character in the CBS police procedural was killed off in season 8 (2017) in what was first thought to be an accident and later, in season 9, revealed to be a plot devised by a drug cartel member.
Carlson's character Linda Reagan, a nurse, allegedly died in a helicopter crash offscreen in an incident that took place between seasons 7 and 8, but a tweet by the actress after the episode "Common Enemies" has put this into question.
"One man killed another's wife, now that man helps his wife's killer find who killed the killer's wife, whose wife will be next? Or is the first wife really killed? New things to ponder... On an all new Blue Bloods..."
-Amy Carlson, Twitter, April 12, 2019.
Carlson was referencing the unexpected twist the story took when Linda's widower Danny Reagan (Donnie Wahlberg) teamed up with his nemesis Luis Delgado (Lou Diamond Phillips) to go after the latter's fellow drug cartel member who killed not only Danny's wife but also Delgado's.
As if fans weren't baffled enough by what they saw in the exciting episode, Carlson's enigmatic Tweet has got them thinking her character might still be alive, with the possibility of the actress eventually returning to the series.
"Yes would love to find out that Linda isn't dead and that you are coming back!!!" a fan replied to Carlson's tweet. "Don't tease me like this, Linda!! Don't do it… Still miss you on #BlueBloods," another fan wrote.
"Are you trying to tell us Linda isn't really dead? That would be great news to have you back on the show," commented another user.
"I've always said Amy is still alive somewhere. I think Amy should walk into Jamie's wedding. #Surprise #AmyLives," tweeted a fan.
"It has always been my hope that Linda isn't really dead. I've been a fan of enough shows that killed someone off just to bring them back, that I believe it can happen," an optimistic viewer of the show shared.
Carlson's drastic departure from the show was hard to grasp not only for the fans of the series but also for some of the cast, as actor Will Estes, who plays Jamie Reagan, shared in 2018.
"It was shocking. In some ways, it felt like a different show. As characters, it was rough, and as selfish cast mates it was hard to lose her. But that was tempered with wanting to support Amy," Estes told Country Living at the time.
"Blue Bloods" season 9 is about to reach its ending on May 3, but fans can stop worrying about the show's immediate future as the renewal of the series for a 10th season has finally been announced.
CBS approved an upcoming season for the show that has been airing since 2010 after securing the return of one of the biggest stars of the series, 74-year-old Tom Selleck, who recently signed a new contract with the network.
Please fill in your e-mail so we can share with you our top stories!