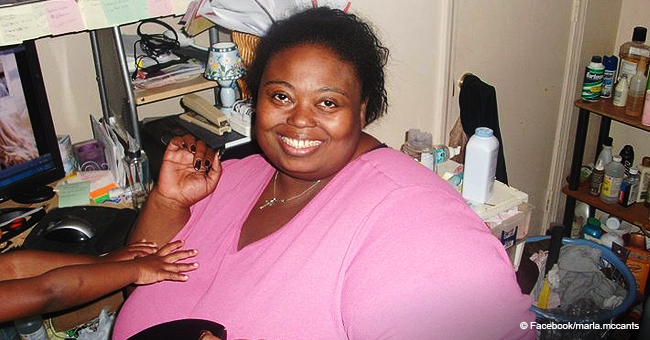 My 600-Lb Life's Marla McCants Has Lost 470 Pounds

It's been a while since we saw or heard of Marla McCants. The "My 600 Lb Life" season 3 star has now lost so much weight that some will find it hard to believe.
During an interview she had this year with the "Rickey Smiley" show, Marla explained how she started gaining weight after a series of traumatic events. According to her, she was molested by her father as a child until she was six years old. She was also abducted and held at gunpoint by her ex-boyfriend.
After McCants' release, her abductor was still on the loose which left her depressed, pushing her to "emotional feed." By the time he was caught, Marla had already weighed around 700 pounds. At that time she was unable to move from her bed.
Her three daughters helped with taking care of her before the show. When the show started, she weighed approximately 800 pounds and was believed to be weeks from dying. She then had a risky surgery performed by Dr. Nouzaradan. The doctor performed the surgery after concluding that Marla has a high chance of dying if the operation was not performed.
Fortunately, the operation was a success, but the reality star's response was concerning as she did not stand or move for a while. After a lot of help from a team of paramedics, She was able to get up on her feet. After some months, her weight dropped from about 800 pounds to 534 pounds.
After the show, Marla got into an argument with the "My 600lbs Life's" producers accusing them of editing a large part of her episode.
According to Marla, on an episode of "Rickey Smiley For Real," she had her gastric bypass surgery at the end of her first year on the show, only about a month before her episode premiered. But the show's producers edited the clip to make it look like she had the surgery far earlier in the year, and that she was still unable to lose weight.
Since then Marla has been on a weight loss journey and has done a great job. Her latest pictures on her Facebook page which she hashtagged "my 600poundweightloss" is proof of how committed she has been. McCants also looks happy and confident with her new size. Marla is presently a motivational speaker and health advocate.
Please fill in your e-mail so we can share with you our top stories!