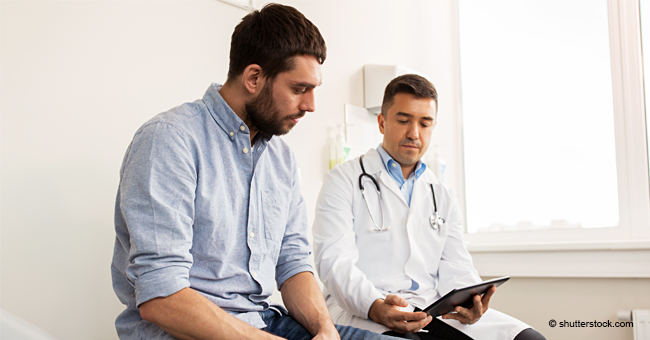 Man Asks Doctor's Help Because Wife Isn't Interested in Sex
"Hey Doc, I need your help. My wife just doesn't want to have sex anymore. Do you have a pill I can give her?"
"I really can't prescribe ..."
"But doc, I've been so desperate! You and I have been friends for a long time. You've never seen me like this before right? You gotta help me!"
"Well…I normally wouldn't do this," the doctor said as he opened a drawer on his desk while removing a bottle of pills. "He also said, "These are still experimental and the initial tests have shown they are VERY powerful. Please DO NOT give her more than ONE pill—do you understand? Only one pill."
"Doc, I don't know … she's been really, really cold …"
"It doesn't matter. Just ONE in her coffee. Got it?"
"Okay, fine."
Our hero says thank you, goes off on his way and heads home. A home-cooked dinner is waiting for him, and when hi wife goes to the kitchen to get dessert, he makes his move. He hurriedly opens up the bottle of pills and drops one in his wife's coffee. He hesitates before dropping one more in the cup. He started to worry … the doctor did warn him how powerful the pills were. So, in a moment of inspiration, he drops one more pill into his own coffee.
His wife comes back with cake and after they finish dessert, she shudders a little, sighs heavily, and a strange smoky look comes over her eyes. She says in a deep, throaty, whisper, in a tone he has never heard before: "I … need … a man …"
His eyes light up, his hands tremble as he replies … "Me too …"
Source: jokes4all.net
Please fill in your e-mail so we can share with you our top stories!